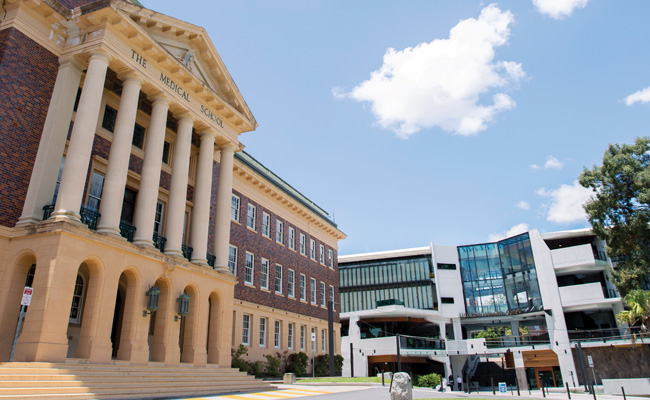 What is the University of Queensland Med Revue?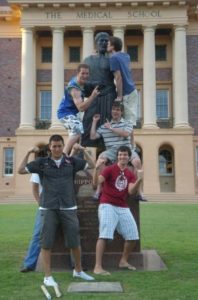 Nope, we're not talking about a medical journal!
The University of Queensland Medical Society's (UQMS) Med Revue is an annual variety show that is entirely run by medical students.
It's no small feat, either! Hundreds of medical students take part by writing, acting, singing, directing, playing instruments, designing props, doing makeup, making costumes, running lights, and doing so much more.
Topics range from poking fun at professors or sharing the memorable moments of clinicals to exploring the stresses of med school and student life. It's become such a beloved part the university that the one-and-only Hugh Jackman provides introductions for the UQ Med Revue each year!
Not only is it entertaining, but it's also a great chance for med students to show off their non-medical skills. Your classmate who can't wait to get into the OR could also be performing in an opera, and the one who is itching to be in emergency medicine tells the best jokes!
University of Queensland Doctor of Medicine graduate, Bryn, was one of the students heading up this performance throughout most of his degree and it was clearly a highlight of his time at UQ.
"The thing that surprised me is how much, each person you're going to meet in the program, is such an amazing person, in a non-medical way."
To hear more from Bryn about his experience with the Med Revue, check out the video below!
University of Queensland Doctor of Medicine
The Doctor of Medicine (MD) program at The University of Queensland delivers advanced clinical training to ensure graduates are highly skilled doctors capable of meeting future challenges in a wide variety of careers.
The UQ MD is considered one of the most highly regarded degrees of its kind in Australia and is taught by experts who are passionate about medicine. During your studies you'll master clinical sciences and a range of practical skills so you will be prepared for the challenges and rewards of being a doctor.
Program: Doctor of Medicine
Location: Brisbane, Queensland
Duration: 4 years
Semester Intake: January
Application Deadline: Varying rounds, but you are encouraged to apply as early as possible.
 *