Studying Optometry in Australia
Within the School of Health Sciences, the Department of Optometry and Vision Sciences at the University of Melbourne educates future optometrists, performs internationally recognized vision science research, and contributes widely to the advancement of optometry as an essential health care discipline.
The Doctor of Optometry (OD) at the University of Melbourne is a master's-level professional entry degree. The OD program is the first of its kind in the southern hemisphere, creating a new benchmark in optometric education. It is an internationally recognized qualification with full accreditation from the Optometry Council of Australia and New Zealand (OCANZ).
Practicing Optometry in Canada
A Doctor of Optometry is required in order to go through the licensing process to practice in Canada.  The Canadian licensing process for internationally educated graduates is managed by an organization called FORAC.
For more information, visit our Practicing Optometry in Canada page.
Related FAQs

Questions About Optometry School in Australia?
Are there any scholarships for international students?
Scholarship options in Australia are usually limited for international students as they tend to be reserved for those undertaking postgraduate research degrees; however, we can advise you where to look and whether specific programs have a history of offering scholarships.
Occasionally, scholarships are granted to high achievers—those with very high marks. In previous years, we have seen $5000- to $10,000-scholarships given to OzTREKK students.
Check out OzTREKK's Financing page to learn more about scholarships and paying for your degree.
Do you have course outlines on file? 
Before sending us outlines, check to see if we've already got them. We can save you a lot of time and ensure we're submitting good outlines on your behalf. Outlines must be within 2 years of the time you took the course (as listed on your transcript).
I received a low mark on my prerequisite course. Will this impact my application? 
To meet the prerequisite subjects, you need to have been granted the credit (passed); the grade isn't considered in the prerequisite assessment.
What does "rolling admissions" mean?
Rolling admissions means the university assesses applications as they are received, or on a "first come, first served" basis. As soon as they've met the quota and the program is filled, they close the applications. So, for a program that has rolling admissions, the earlier you apply the better!
How does OzTREKK know if my application will be competitive?
The majority of Canadians applying to full-degree programs in Australia (i.e., not study abroad courses, which usually only last a semester or two) apply through OzTREKK. They're studying medicine, dentistry, law, physiotherapy, occupational therapy, etc.
Since they're using OzTREKK's services, this gives us a good idea of the starting point of a competitive application each year, allowing our admissions officers to help you determine which universities/programs are most likely to present you with a letter of offer!
You can get started on determining your chances by reviewing the admissions requirements on each program page. Then, visit our GPA Conversions and Eligibility pages for details and suggestions to help you get into the program of your dreams. Of course, OzTREKK is always here to help if you have questions.
What is a 5.0 GPA in Australia?
Unlike in Canada, GPAs in Australia are simple. They are standardized, so they mean the same thing to everyone.
In Australia, a 5.0 / 7.0 would roughly translate to a 2.7 / 4.0 or approximately 70% – 72%, but keep in mind all universities assess slightly differently.
Learn more on our GPA Conversions page where we list the most common Canadian GPA scales to their corresponding Australian GPA grade.
Which prerequisites do I need?
Prerequisite courses vary by university and by program. We've listed university- and program-specific requirements on each program's page under "Admissions Requirements."
What are official transcripts, and how do I send them?
Currently, our Australian universities require original transcripts to assess your application—certified by OzTREKK, which means we have to put our stamp on paper. Literally.
Usually, students order transcripts from their high school, college and/or university and have them mailed to our office. Alternatively, you can pick up your transcripts and mail them to OzTREKK, as long as they remain in their original, sealed envelopes.
You will need to submit final transcripts (showing your degree/diploma is completed) from every institution you have attended. We only require one copy of each transcript, even if you apply to multiple universities or programs.
OzTREKK educational services
301-1 Sherbrooke St. E.
Perth, ON K7H 1A1 CANADA
Alternatively, your high school, college and/or university can email them to transcripts@oztrekk.com.
P.S. Try sending your documents via FedEx and Purolator, especially when you need your documents to arrive at our office ASAP. If you use Canada Post's courier Xpresspost, please don't request a signature, as this can add unexpected delays!
As soon as your transcript arrives, we'll let you know!
Is the optometry bridging program mandatory?
Not always. The Internationally Graduated Optometrist Evaluating Examination (IGOEE) will determine if the applicant is required to apply to University of Waterloo's new Advanced Standing program (currently replacing the International Optometric Bridging Program); or will determine if the applicant is eligible to proceed directly to the Canadian Assessment in Competence in Optometry (OEBC exam) and objective structured clinical examination (OSCE).
What are course outlines and how should I submit them to OzTREKK?
A course outline includes all the necessary information about a university course. It will include the course title, the year, the learning goals, the professor's contact information, reading materials and most important, a weekly learning schedule. This will help the universities to see what you studied on a week-to-week basis and assess if you have covered the material they expect you to know.
Year and semester date
Faculty contact information
Course description
Hours of study
Textbook information
Detailed list of topics that are covered in the course; usually found in a detailed lecture schedule or list of chapter readings
Please note, one-paragraph course descriptions will not suffice. The university would like to see course outlines like those handed out at the beginning of the semester, which outline all topics covered within the course. If you do not have copies of these on hand, contact the faculty from which you undertook these courses, as they usually have copies on file.
These course outlines must be attached to the email in PDF (do not send PDF links) and labelled in the following manner:
CAPS 391 Human Anatomy I UBC F2015 (COURSE CODE)(Name of Course)(University)(Semester & Year)
When you do this, it helps us be more efficient and move your application(s) at lightning speed.
What if my transcripts / documents are not in English?
If your documents are not in English, you must provide full translation of each document, either prepared by your university or by a registered translator. You must not translate the documents yourself.
Please note OzTREKK must receive the official translation directly from the university or translator in order to certify the document. Please read How Do I Send My Transcripts for more information.
What is the University of Waterloo Advanced Standing Optometry Preparatory Program?
The Advanced Standing Optometry Preparatory Program (ASOPP) has replaced the International Optometric Bridging Program (IOBP) at the University of Waterloo, School of Optometry & Vision Science. ASOPP provides an education pathway for individuals who have completed optometry training outside of North America and who wish to obtain a license to practice in Canada. This newly redesigned bridging program is scheduled to begin in April 2022. ASOPP is designed to ensure advanced standing students will be prepared to join the third year Doctor of Optometry program.
Those students who successfully complete all aspects of ASOPP and years 3 and 4 of the Doctor of Optometry program will be awarded a Doctor of Optometry degree from the University of Waterloo.
For more information about the licensing process for foreign-educated optometrists, please visit OzTREKK's Practicing as an optometrist page.
Can I practice optometry in Canada after graduating from Melbourne's Doctor of Optometry?
According to the Canadian Association of Optometrists website, international graduates are considered to be those individuals who have obtained their optometric education from a school other than those accredited by the Accreditation Council on Optometric Education.
International graduates may be eligible to obtain a license or certificate of registration to practice in a province or territory in Canada. International graduates are encouraged to contact the optometric regulator in the province or territory in which they are interested to determine if they are eligible for a license or certificate of registration to practice in that jurisdiction.
International graduates may be referred by an optometric regulator to the Director of the International Advanced Standing Optometry Preparatory Program of the University of Waterloo, Waterloo, Ontario for an evaluation of their educational and professional credentials and an opinion on their equivalency to those required in a particular jurisdiction.
Please visit OzTREKK's Practicing as an optometrist page for more information.
Australian Optometry School Admissions Officer

Lara Klymko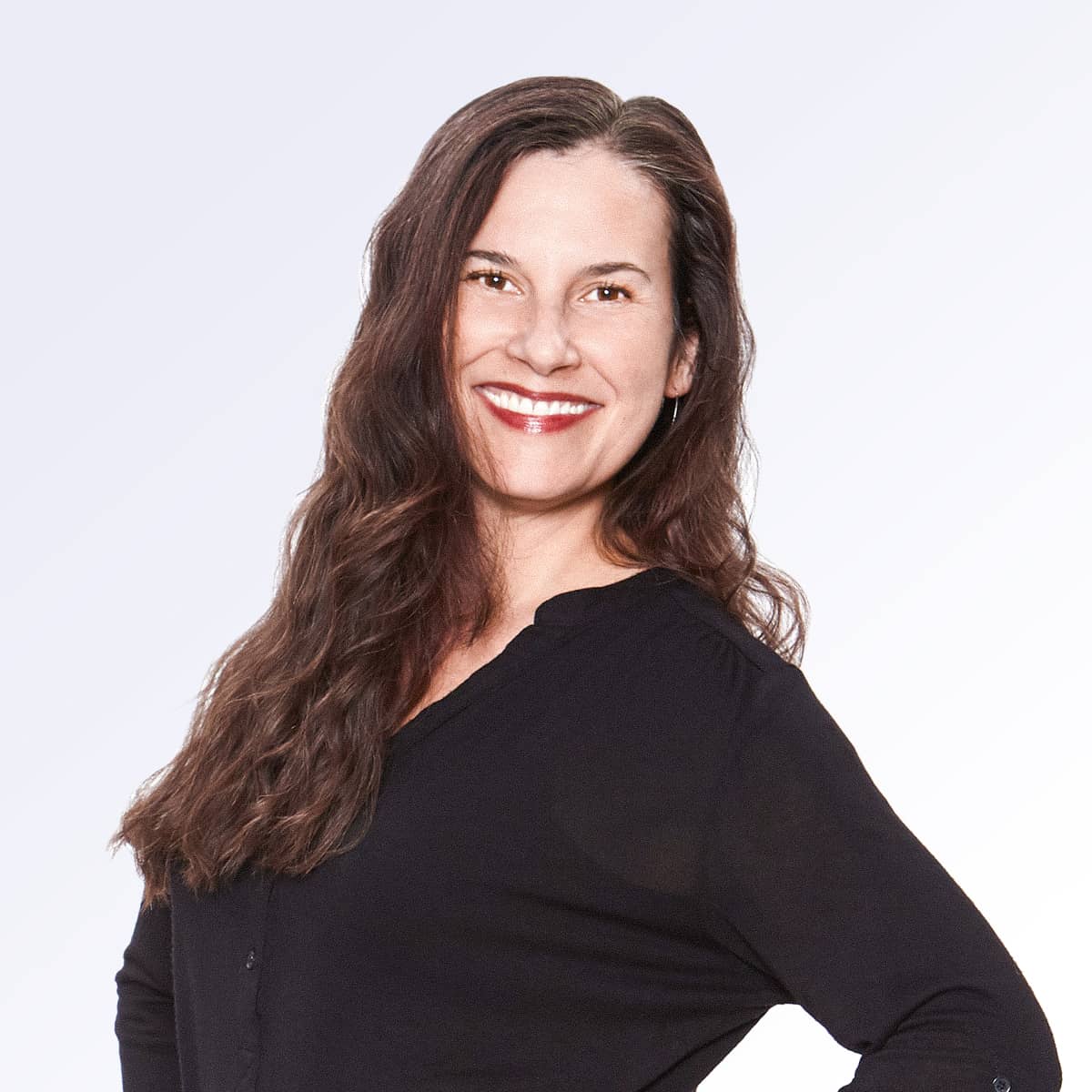 Lara enjoys nature walks and creating things out of yarn while consuming media. She'd better never encounter a bear; she would try to hug it. INFP.
Lara works with all rehab and health sciences students. Need help with applying to physio, OT, chiro, speech path, or audiology? How about nursing, optom, and public health? Contact Lara!
Recipes: Ethiopian, Italian, bread, bread, and more bread
Drink: That 3 a.m. gulp of water
Music: Synth-, retro-, vapor-, slush-, chillwave
Podcasts: MFM, IASIP, TAL, Radiolab
Favourite saying: Old goths never die, they just fade to grey.
Superpower: Arachnophilia
Email: lara@oztrekk.com