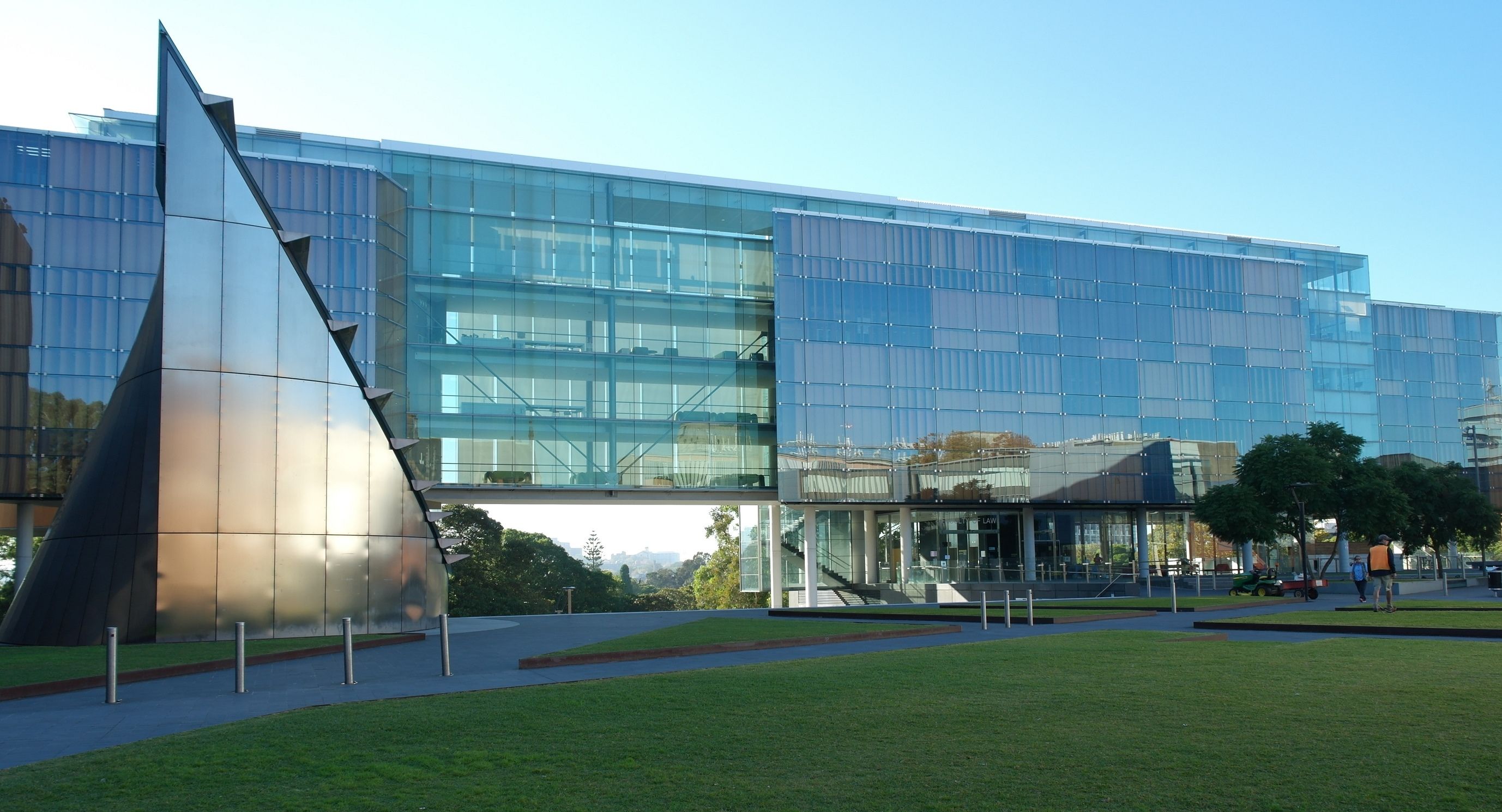 OzTREKK student receives University of Sydney Law School Dean's Scholarship
Studying internationally can be an expensive endeavor, so scholarships can certainly help to make the dream a more realistic option. Though scholarships are not always available, when they are, we encourage students to apply because it could literally pay off!
Just look at Andrew. He's the recipient of the University of Sydney Law School Dean's Scholarship! Andrew commenced the Juris Doctor program at the University of Sydney in February 2021, but he applied for this scholarship in late 2020. We chatted with both Andrew and the University of Sydney to learn more about what made him want to apply for the scholarship and what he thinks set his application apart!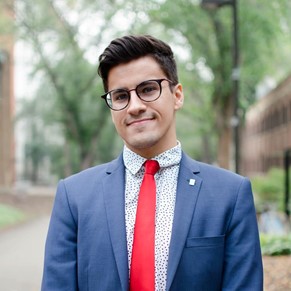 The Scholarship
The University of Sydney Law School Dean's Scholarship is a scholarship that assists high-performing international students looking to commence the Juris Doctor or Master of Laws at the University of Sydney Law School. The scholarship provides full tuition coverage for the duration of the degree and allows students to be mentored by the Dean.
Sydney Law School Dean Simon Bronitt notes, "Early in my deanship I committed to increase support for international students with a new Dean's Scholarship program. Recognizing long-established Australian-North American links in the law, our Dean's Scholars not only gain unparalleled opportunities in study and co-curricular engagement, they join a growing global alumni network of #inspiringlegalminds at Sydney Law School!"
Andrew's Experience and Advice on the Scholarship
What made you want to apply for the Sydney scholarship?
There were many reasons for my application for the Dean's Scholarship. First, the University of Sydney is a highly respected and acclaimed university. Not only does it rank very impressively on the world stage, but it is the number one school for graduate employability in Australia, something important to keep in mind if you plan on staying in the country post-graduation.
Second, it was a matter of financial need, which I made clear in my scholarship essay. I let the reader know that although I am extremely passionate about the law, there is no way I could attend law school without financial assistance. Law school is expensive regardless of what country you choose to study in, and I was lucky that I was awarded the scholarship and didn't have to continue working in the finance industry for years to come just to save up money.
The third reason for my application was the city itself. I've always wanted to live in an important "global" city, and Sydney is just that. Plus, the beaches, gardens, and warm weather are nice. Lastly, the University of Sydney Law School offers an enormous range of different law topics for study and given my career aspirations it made sense for me to choose such an institution.
When did you start and submit your Sydney scholarship application?
You need to start early, but you don't actually have to submit the application until the deadline. I gave myself about a month to write the essay but probably only spent 20 hours or so on it. It's important to give yourself time to review your writing and make changes over a period of time so you don't fall victim to your own tunnel vision. The university website will have more details on the deadline and how many words or pages the scholarship application should be.
What did you include as part of the application? Any recommendations on what you think set your application apart?
Surprisingly, to be awarded this life-altering scholarship, all an applicant needs to do is write an essay. Surely, the applicants in this pool are of extreme distinction but if you can make the case for yourself on why you deserve the scholarship then the decision committee will award you it. I attested to my interest in global law and how my residence in Europe prior to moving to Canada sparked my interest in how law around the world works. The point is to talk to what you're passionate about and not try to snag ideas from online websites. The essay is deeply personal, and so you should write it in such a way.
It's true that your vernacular needs to be of a certain distinction, but this isn't a purely academic essay. Make sure there are no spelling mistakes but focus the majority of your time on laying out exactly what the awarding of the scholarship would mean to you. It helps to be able to organize your essay in a way that you can hit home all the points you want. I chose to proceed in a chronological order, touching on important events throughout my life that solidified my passion for law.
It's also important to understand the university. Sydney Law School has various clinics for social justice or other issues, so if you can tie details of the school into your application, the readers will see that you've taken the time to do your research and give proper thought to your application.
How were you notified that you received the scholarship? 
I was notified of my successful application via email. When submitting your application, you are required to list your preferred email address. In that email, which I received while I was sitting at my cubicle at work, is also attached an official university document outlining the details of the scholarship and your obligations under it should you choose to accept that scholarship. It also tells you exactly what you need to do to confirm your acceptance. Obviously, I got out of my chair, left work to go home and read the document in full and celebrated like never before.
How did it feel to be the recipient of the scholarship?
It felt like a dream. Even now, months after being awarded the scholarship at the start of December 2020, I still feel euphoric. I did have to deal with a bit of Imposter Syndrome, but the excitement of my friends and family who constantly reminded me of my deservingness quickly quashed that. Like I just mentioned, without the scholarship, law school would have been completely out of reach for me both in Canada and abroad. The scholarship has instilled me with an intense desire to live up to the expectations that are bestowed upon me.
What elements were part of the scholarship?
Besides covering the full cost of tuition, the Dean's Scholarship also reimbursed me for my textbooks and provided me with a direct communication channel to the Dean of Sydney Law School. Textbook costs can be substantial ($1,000+ per semester) so this was a very welcomed perk. More importantly though, I was personally congratulated by the Dean on a Zoom call where I was told what to expect in law school. I'm confident that having the Dean's support throughout my degree and afterwards will benefit me superbly. In addition, I'm in regular contact with the previous year's Dean Scholar and she has provided me with some invaluable tips to survive the first year of law school.
How are you finding the program so far?
So far, the program is incredible. I've always had a passion for law and understanding the world around me, and the University of Sydney Law School provides ample opportunity for students to gain vast amounts of knowledge, starting from day one. At the start of the program, the university languidly introduces students to the topics they will be studying in an effort to allow students to figure out how they study best and how they should set up their schedules. But it seems that the intensity of the program is turned up a notch bit by bit every day. While I do have to keep up with all my readings every day, the seminar manager (a tutor who provides extra help and commentary outside of lectures) makes sure that everyone is on track to being the best that they can be.
Is the program set-up what you expected?
I graduated with a commerce degree in 2019 and thus missed out on the "Zoom University" rite of passage that so many recent graduates have been through. I was nervous to start law school online, but I was put at ease when I realized that the University of Sydney has the resources and talent to foster an incredible online learning environment. Much of your time in law school is spent reading cases, articles, and textbooks on your own time anyway. However, learning the law is very different from learning any other topic you might have studied in undergrad.
In any case, the university does not expect students have prior knowledge of the law and does a great job at preparing students for their studies. I was very happy to find that the first few weeks of school are spent focusing on the foundations of studying law so that students feel confident in their reading and writing abilities. Law school will always seem scary and unconquerable, but the plethora of supports available make it more manageable. The program meets my expectations in terms of rigour, but the important thing is to go into it with an open mind and trust the process.
Any final advice about scholarships?
Envision and manifest winning the scholarship. It seems impossible that such a thing will happen to you when you first start writing the application, but someone's gotta get it. If you approach it with a winning attitude, there's a greater chance that you'll actually win.
Sydney Law School Juris Doctor
Program: Juris Doctor (JD)
Location: Sydney, New South Wales
Semester intakes: February
Next available intake: February 2022
Duration: 3 years
Application deadline: Generally late January 2022, although students are encouraged to apply three months in advance of program start date.
*
News
OzTREKK
Scholarships
Student Profile