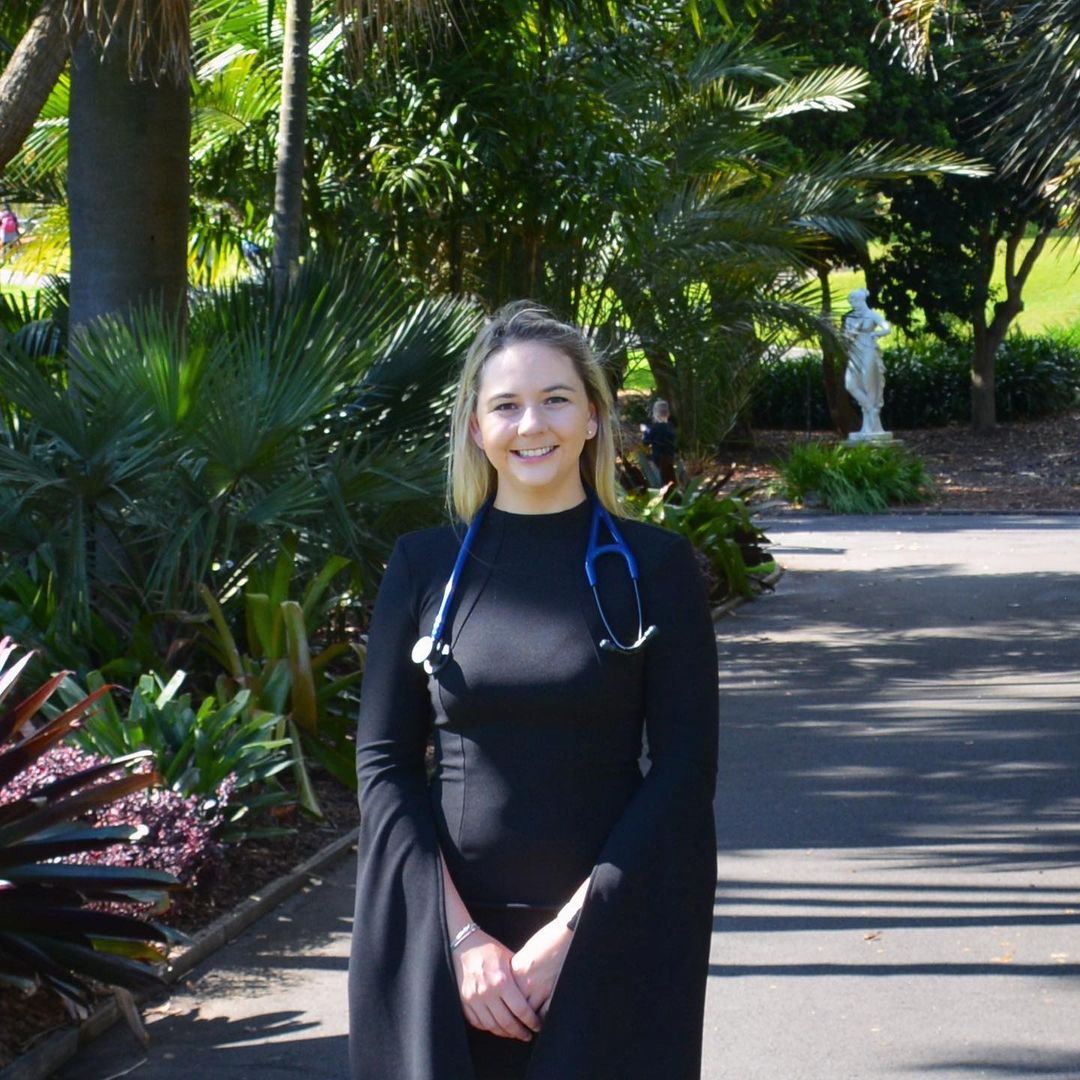 Student Stories: The magic of studying medicine in Australia
Studying medicine in Australia is a big decision to make. Especially if you're a Canadian.
After completing a semester abroad at Macquarie University during her undergraduate studies, Doctor of Medicine student and Calgary native, Makana, wanted nothing more! She immediately fell in love with the school and Australia!
Now in her first year of study, Makana knows she made the right decision. With a cohort of only 60 students, it's the perfect environment for students who want to form strong bonds with their classmates and professors.
The experience is only improved by the variety of teaching methods and facilities, including anatomy labs with cadavers, simulation rooms with robots, and clinic rooms set up like a general practitioner's office. There's even an on-campus teaching hospital where students can meet with patients and conduct bedside tutorials with a tutor. Talk about a hands-on experience!
When she's not in the classroom, Makana takes full advantage of the beaches and trails surrounding Sydney, including the one-of-a-kind Blue Mountains. She also loves getting out of the city to explore the less-trafficked towns and rural areas.
What's next for Makana after she graduates?
A true adventurer, before her, Makana hopes to stay in Australia and practice rurally after graduation!
To hear more about Makana's experience as a Macquarie medical student, watch the video below.
Follow the rest of Makana's med journey on Instagram, @maks.journeytomd.
About the Macquarie University Doctor of Medicine Program
Graduate-entry Degree: Doctor of Medicine
Duration: 4 years
Location: North Ryde, New South Wales (Suburb of Sydney)
Application deadline: Generally the end of September
Admissions Requirements
A bachelor's degree with minimum overall GPA of 2.7/4.0
MCAT minimum 500
Interview
As a Macquarie medical student, you'll study at MQ Health—Australia's first university-led integrated health campus—where learning is fully integrated with outstanding patient-centred clinical care, and high-quality health and medical research. The Macquarie MD incorporates extended international clinical experiences, including all-expenses-paid clinical rotations in Hyderabad, India. Macquarie University recognizes the need for future doctors to be globally engaged clinicians and believes in the significant benefits of these experiences: for the student, for health systems and for the health outcomes of local and global communities.
*
News
OzTREKK
Student Profile
Video