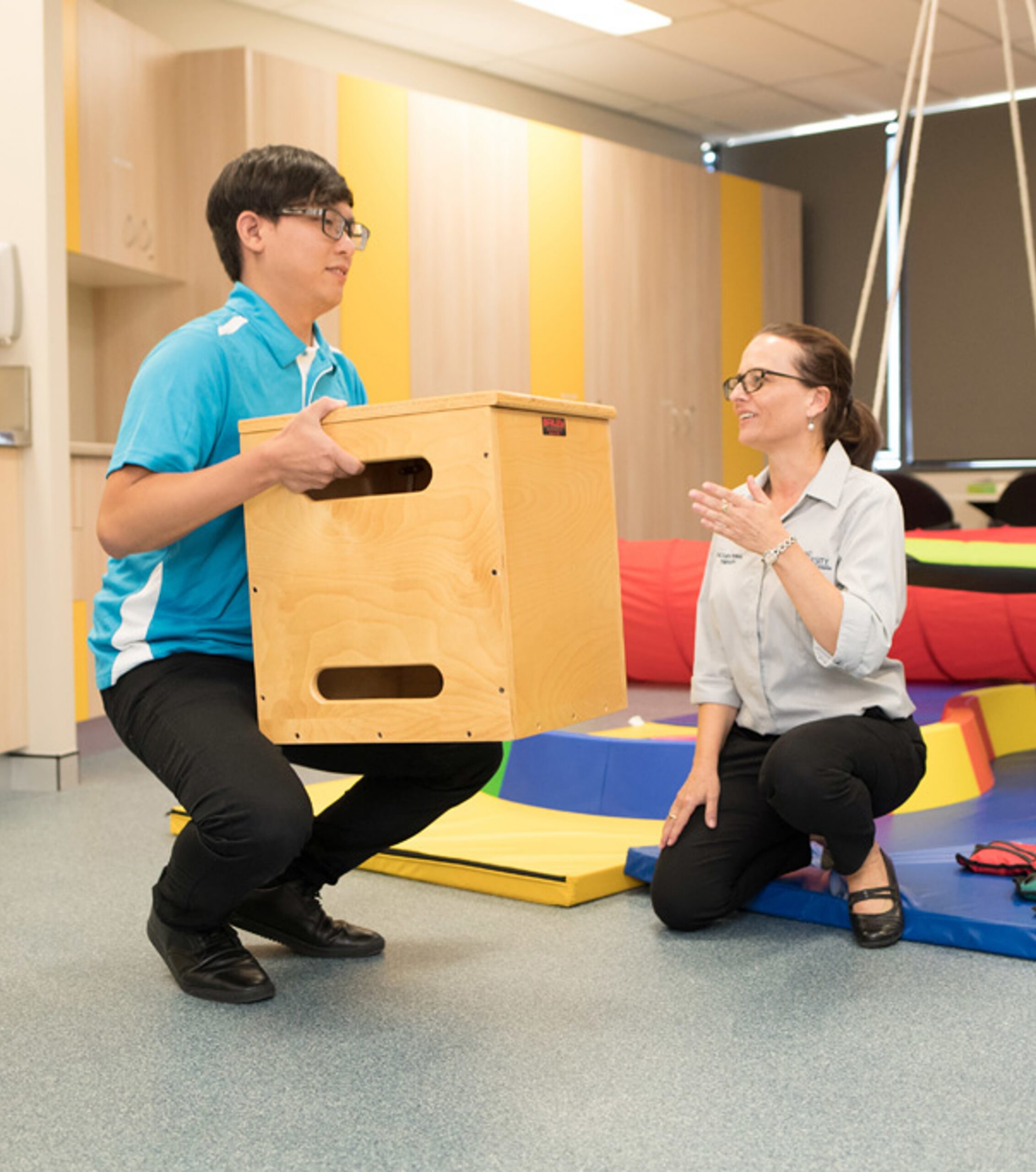 Bond University's Master of Occupational Therapy accredited in USA
Great news for our American students! Bond University's Master of Occupational Therapy program has become the only Australian master's program of its kind to be accredited in the United States.
The program, which has been granted candidacy status by the Accreditation Council for Occupational Therapy Education (ACOTE) of the American Occupational Therapy Association (AOTA), is one of just two programs outside America to gain US accreditation.
From September 2022, current and future Master of Occupational Therapy students will have their degrees recognized in the US and will be automatically eligible to sit the US national certification examination for occupational therapists administered by the National Board for Certification in Occupational Therapy (NBCOT).
After successful completion of this exam, they will be an occupational therapist, registered (OTR) in the US.
The Master of Occupational Therapy graduate-entry program is also approved by the Occupational Therapy Board of Australia and is recognized by the World Federation of Occupational Therapists (WFOT).
Bond's head of occupational therapy, Professor Susan Brandis, said this AOTA accreditation was great news for Bond's current and future students with aspirations to practice internationally.
"Demand for occupational therapists has continued to skyrocket globally, most recently as a result of the longer-term effects of COVID," Professor Brandis said. "As one of the fastest-growing careers in Australia and the US, OTs are in high demand in hospitals, schools, and aged-care facilities; pediatric, disability and rehabilitation environments.
"This accreditation is great news for our small but diverse international cohort of Bond MOT students, who want to study, adventure, and experience a great lifestyle here on the beautiful Gold Coast.
"Our experienced international academic staff provide personalized mentoring and support, to ensure our students' experience is second to none. Their master's degree from Bond University then becomes their passport to pursue an exciting and rewarding career in occupational therapy, anywhere in the world."
Earlier in 2022, Bond added a Graduate Diploma in Occupation and Health to its suite of occupational therapy offerings. Last year, Bond University's Master of Nutrition and Dietetic Practice also gained US Accreditation.
About the Bond University Master of Occupational Therapy
Bond's Master of Occupational Therapy students graduate confident and skilled, thanks to more than 1,000 hours of clinical placement. Their advanced electives in either business or research, ensure they are well-rounded and career-ready.
The Master of Occupational Therapy at Bond University combines lectures, tutorials, workshops, case studies, fieldwork and simulation to embed the skills and knowledge needed to succeed as an occupational therapist. You will learn from highly qualified occupational therapy academics with clinical and research experience.
You will engage in research training before specializing in one of two elective pathways:
Clinically Focused Research Pathway
Business-focused Research Pathway
This program is accredited by the Association of Canadian Occupational Therapy Regulator Organizations (ACOTRO).
Program: Master of Occupational Therapy
Location: Gold Coast, Queensland
Intakes: May and September
Duration: 2 years
*
Would you like to know more about studying occupational therapy? Contact OzTREKK's rehab sciences admissions officer at 

[email protected]

 for more info! We walk you through the whole process, from application to arrival.