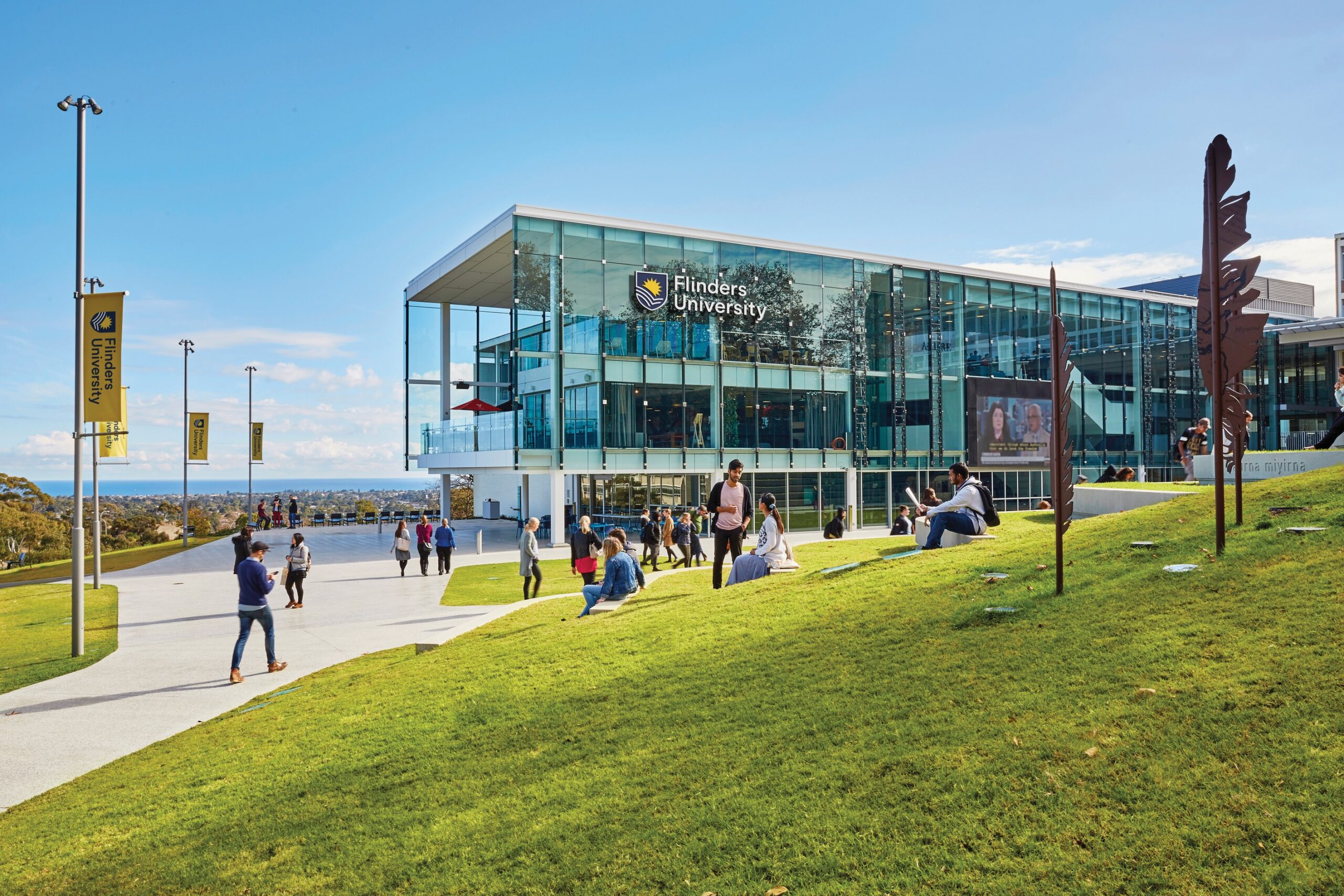 Flinders University Introduces New City Campus
Flinders University is enhancing its presence in Adelaide with a new city campus, the Flinders Festival Plaza.
The campus will be open to students from Semester 1, 2024, offering a comprehensive range of courses from across its six colleges.
Flinders city campus will be located on North Terrace and sits in the heart of Adelaide's central business district, offering an unparalleled study and lifestyle experience. Situated next to the Adelaide Railway Station, students are connected by rail to the university's Bedford Park and Tonsley campus locations in just 22 minutes.
International students can now experience the best of both worlds—the convenience and flexibility of studying in the city, while staying connected to Flinders' renowned Bedford Park and Tonsley campuses.
Set over 8 levels with capacity for more than 5,000 students, our new campus offers modern, collaborative and industry-connected learning environments. Designed to help students thrive in their studies—and beyond.
This is a significant development representing the university's commitment to providing connected and innovative education to all, as well as Flinders' ongoing investment in the future of their students and education in South Australia.
About Flinders University
Flinders, located in Adelaide, South Australia, is a truly global and multicultural university, with students from more than 90 countries across the world. Adelaide is the capital city of South Australia and the fifth largest Australian capital city.
Characterized by its parks and green spaces, vibrant multicultural city life, quality cafés and restaurants, and surrounded by award-winning wine regions, Adelaide is consistently ranked as one of the world's most affordable cities and has been rated as one of the top 5 liveable cities in the world (Global Liveability Index 2016). Bonus? Adelaide is situated a beautiful region of South Australia, which is also ranked in the top 5 of the world's regions!
Some popular study areas for Canadian students include medicine, physiotherapy, occupational therapy, speech pathology, audiology, law, nursing, public health, and teaching.
At Flinders, you will meet incredible minds to stimulate and inspire you—teacher of international repute armed with up-to-the-minute knowledge, drawing on research that not only meets the world standard, but exceeds it. In fact, more than 90% of Flinders research is rated world standard or above.
Relevant, real-world research drives what you learn in the classroom, and the university's strong industry links give you the experience that can accelerate your career. Flinders lecturers and academics are leaders in their fields, dedicated to helping you reach your potential.
Work-integrated learning
Careers & Employability Service
Mentoring