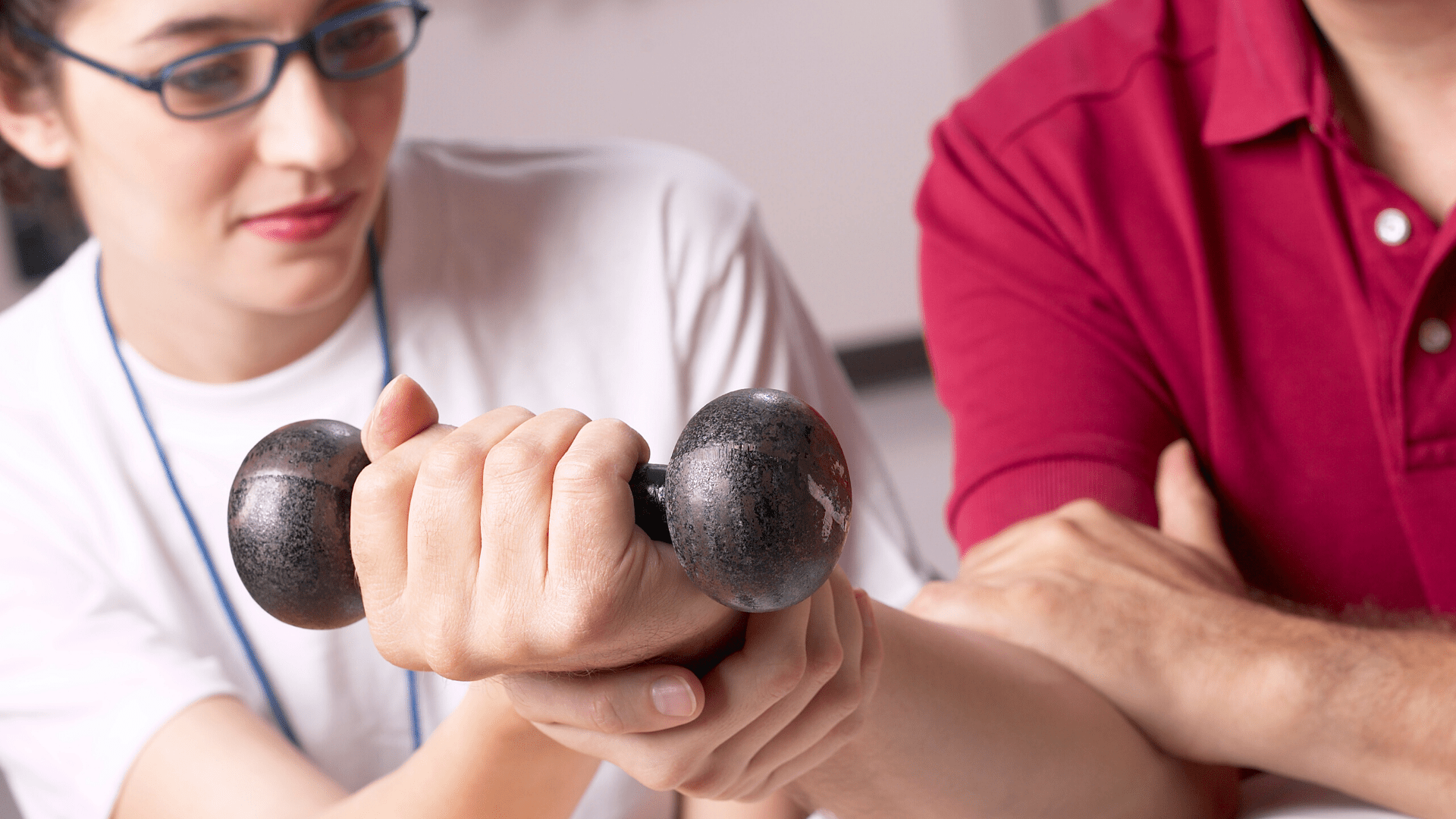 Studying Occupational Therapy at Bond University
Occupational therapy is a dynamic, diverse, and rewarding profession.
As an occupational therapist, you will work with individuals, community groups and organizations to help them overcome barriers imposed by illness, injury, disability, psychological impairment, developmental delay or through the ageing and dying process.
With a focus on functional outcomes, occupational therapists are practical problem solvers.
What can you do with an occupational therapy degree?
Occupational therapists work with people at all stages of life—from birth to death, which means they can be found in a wide variety of places. Familiar workspaces include hospitals, community centres, aged care facilities, schools, or private practice clinics; however, occupational therapy graduates can also work in less expected places like policy making in the government or research and academia.
Bond University's Master of Occupational Therapy is renowned for its unique blend of case-based learning, practical application, and more than 1000 hours of fieldwork embedded in the program. It's also the first occupational therapy master's in Australia that gives you the choice between a clinically focused research pathway, which will prepare you for careers in research and academia; or a business-focused research pathway, where you undertake business electives relevant to careers in management and/or the private sector.
Study in Bond's world-class facilities
The Bond University Institute of Health & Sport precinct on the Gold Coast is set to get a major upgrade! The brand-new north extension features cutting-edge facilities that complement Bond University's existing Institute of Health & Sport precinct in Robina, and connects to the university's existing High Performance Training Centre and double the current space for allied health programs.
The $45-million project represents Bond's confidence in their in-demand allied health degrees, including the Master of Occupational Therapy and the Doctor of Physiotherapy, both popular programs among Canadians.
About the Bond Master of Occupational Therapy program
The Master of Occupational Therapy at Bond University combines lectures, tutorials, workshops, case studies, fieldwork and simulation to embed the skills and knowledge needed to succeed as an occupational therapist. You will learn from highly qualified occupational therapy academics with clinical and research experience.
You will have the opportunity to develop skills related to the specialist practice of occupational therapy through extensive professional practice placements in a variety of settings such as private practice, community and mental health services, aged care and hospitals.
Program: Master of Occupational Therapy
Location: Gold Coast, Queensland
Intakes: May and September
Duration: 2 calendar years (6 semesters)
Application deadline: No set deadline. You're encouraged to apply as early as possible.
Entry requirements: The minimum academic entry requirement is an undergraduate degree in health sciences or other related degree with
one semester of anatomy,
one semester of physiology, and
two semesters of psychology or sociology or behavioural science.
Would you like to know more about studying occupational therapy? Contact OzTREKK's rehab sciences admissions officer at

[email protected]

for more info! We walk you through the whole process, from application to arrival.