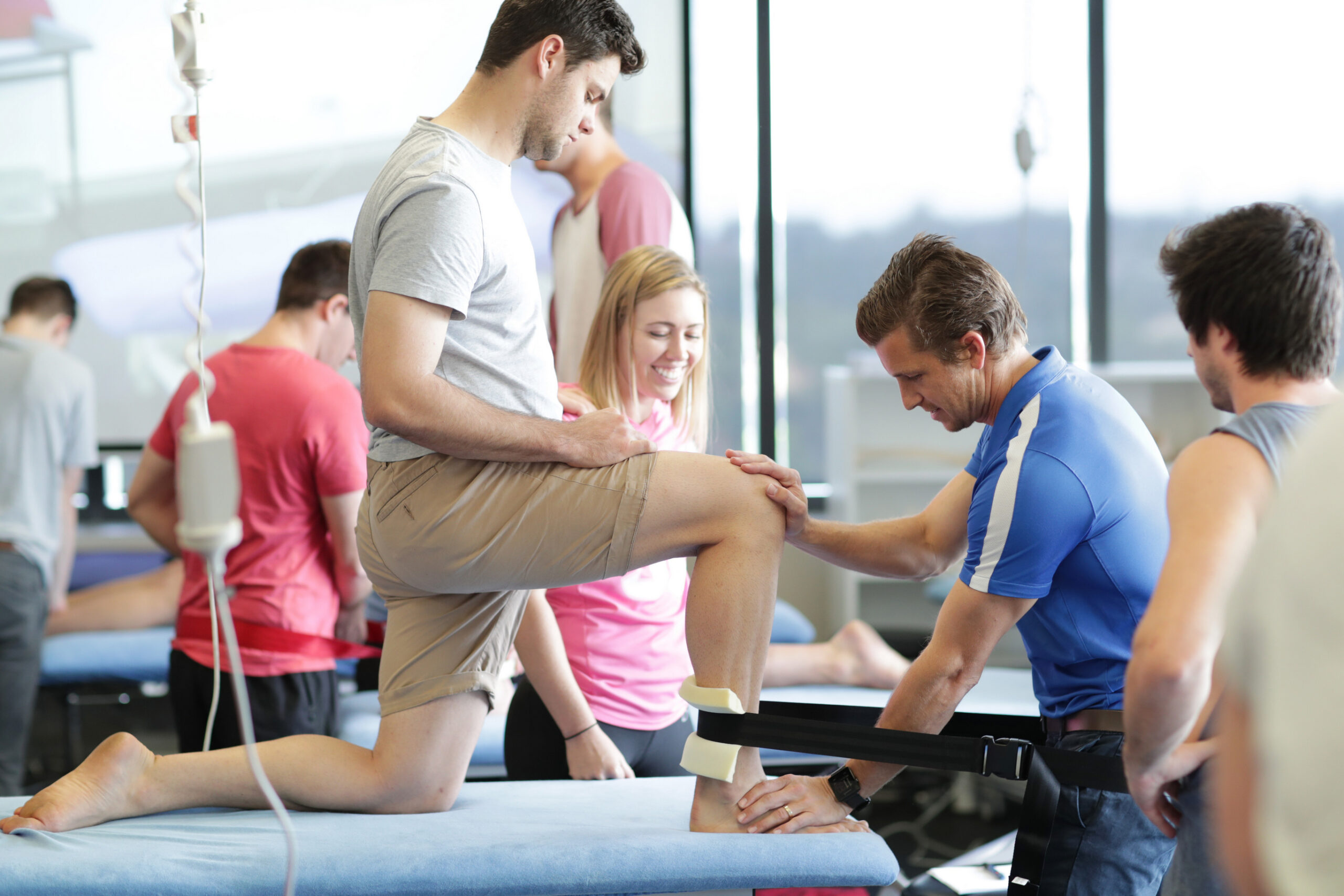 Why should Canadians consider Bond University's Doctor of Physiotherapy program?
In May 2007, Bond University introduced Australia's first entry-level Doctor of Physiotherapy (DPT) degree. The two-year program was developed in response to the critical shortage of qualified practitioners identified by the Australian Physiotherapy Association and various State and Commonwealth health authorities.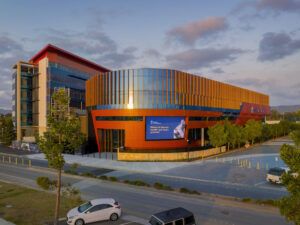 The Bond DPT adopts a holistic problem-based learning approach adapted from the highly successful model developed by Canada's McMaster University. By initially limiting the intake to 20 students and working extensively with their network of industry colleagues, Bond was able to guarantee high-quality clinical places for all students and ensure a one-on-one personalized approach to the academic learning process.
The two-year DPT at Bond is an accelerated degree, so the program runs through three semesters per year instead of just two, which means you'll graduate a year ahead of the rest.
An important feature of this program is its focus on physiotherapy as a career. In the final semester, students complete a research project and an elective placement or elective coursework subject, both of which are designed to extend the skills and knowledge of the student beyond commonly encountered clinical experiences. These extended clinical / research and coursework opportunities are designed to ensure graduates are well prepared for entry into the physiotherapy workforce.
Small Cohort & Student Support
Another great thing about studying at Bond? The exceptional staff-to-student ratio. The Bond DPT offers a small cohort, capping at 80 students. All students are taught together with six clinicians in the room at the same time. While the university has gradually increased numbers in past years, they are still very selective. But that doesn't mean they insist on students referring to their professors as doctor. On the contrary! The professors at Bond are so dedicated to the casual, honest approach of teaching that many prefer to be called by their first names!
The DPT is tutorial-based, which means you'll spend most of your time learning by doing, unlike some of the bigger universities, which often feature large lecture theatres full of hundreds of students.
Would you like unparalleled international student support? Bond has extensive connections to employers in Canada and around the world, and networking opportunities are available to every student throughout their degree. As a Bondy, you join an active alumni network spanning 30,000 graduates across 120 countries, including chapters in Toronto and Vancouver.
Clinical Practice
Boasting up to 1,400 hours of clinical practice, Bond has highest placement hours in Australia and places strong emphasis on clinical experiential learning.
Placements are available in a variety of settings across the full spectrum of clinical areas, including pediatrics, orthopedics, cardiorespiratory, musculoskeletal, neurological, ortho-geriatric, rehabilitation, chronic disease, disability, occupational, and sports practice.
Practical experience is also built into theoretical learning, with classes primarily delivered at the Bond Institute of Health & Sport. At this world-class testing and training facility, you'll work with elite athletes and professional sporting teams using the most advanced testing equipment available.
Admissions Requirements
Let's talk about what candidates really want to know: how do you get in?
First, know that prerequisites in anatomy are crucial. Candidates must have a completed undergraduate degree in a related discipline from a recognized university with a minimum cumulative GPA of 2.0/4.0 (approximately 65% +/-) and have extensive pre-existing knowledge in the following areas:
Human anatomy (2 semesters)
Human physiology (2 semesters)
Biomechanics (1 semester)
Research design/statistics (1 semester)
Physiology of exercise (1 semester)
View Bond's Canadian equivalent courses. If you have any questions about admissions requirements, please contact OzTREKK's Physiotherapy Admissions Officer at physio@oztrekk.com.
Preparing for Your Interview
Did you know that Bond is one of the only universities that hold interviews for places in the DPT program? Feeling prepared for your interview is an important part of the application process.
As a physiotherapist, you'll have to deal with people. The ability to communicate clearly and personably is an important part of your job. Dr. Hing recommends doing research about Bond University and the DPT. What physios do across the board, through all settings? They are looking to get to know you and your understanding of the profession to see if you'd be a good fit for their program.
How Bond Assists Canadians Returning to Canada
According to Dr. Hing, Canada is one of the few countries that has provincial entry exams whereby the candidate must sit the provincial written and practical exams. Studying at Bond is similar to  studying in Canada. Bond also offers a designated team to help graduates set up the online "The Context of Physiotherapy in Canada" course offered at the University of Toronto, which most graduates complete online before returning to Canada. Your next step is to apply to the Canadian Alliance of Physiotherapy Regulators (CAPR) to have them assess your qualifications, but because COVID caused a delay for practicum exams, most Canadian Bond DPT graduates are staying and working in Australia before they return to sit the CAPR exams.
Watch Bond's recent webinar to learn more about the renowned Doctor of Physiotherapy program. Learn more about entry requirements, life on the Gold Coast, the accreditation process, and practicing in the US and Canada.
This article was updated September 7, 2023.
Bond University Doctor of Physiotherapy Fast Facts
Program: Doctor of Physiotherapy (DPT)
Location: Gold Coast, Queensland
Intake: May each year
Duration: 2 years