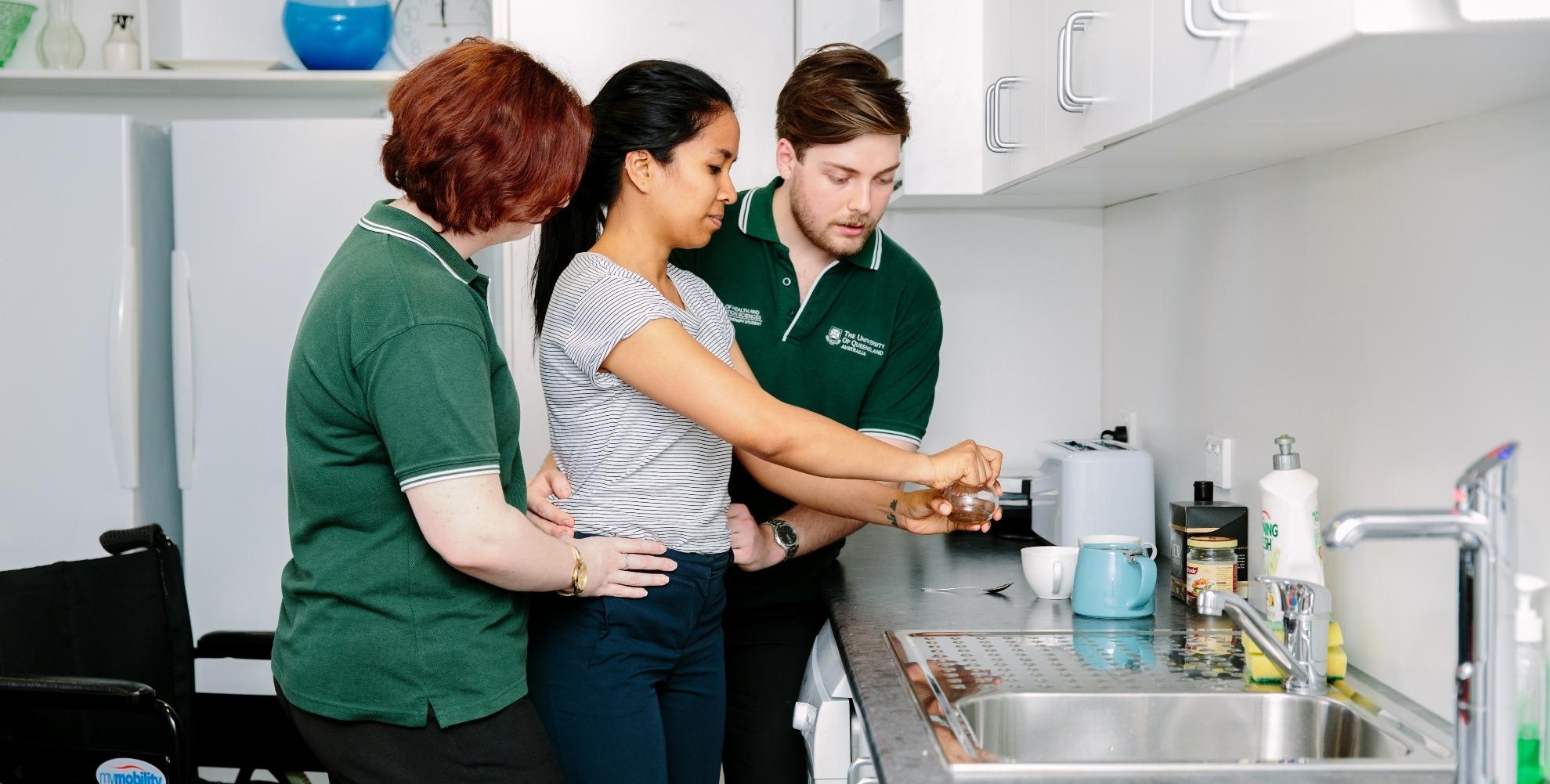 What's it like to study occupational therapy in Australia?
We love it when our Australian university partners feature OzTREKK students!
Hi, my name is Rebecca Rollings. I'm from Canada, and I'm studying the Master of Occupational Therapy Studies at The University of Queensland.
Why did you choose to study in Australia and specifically at UQ?
UQ has a positive reputation and from online research, the campus and student testimonials provided a strong insight into the program and its esteemed reputation. Brisbane is also a beautiful city, with plenty of opportunities for adventures.
Why did you choose your program and what have been the best things about your program at UQ?
I chose to study the Master of Occupational Therapy Studies to gain practical experience and an internationally recognized accreditation in occupational therapy, with which I'll be able to help provide insight and support for clients.
Although COVID-19 has had a significant impact on our program and cohort, I have thoroughly enjoyed the placement opportunities and practical experiences available to me through this course.
The program structure and class sizes have been fantastic for my personal learning. I enjoy the tightness of the student group, and the professors have amazing insight and abilities for educating within the program as well.
What advice would you give people from other countries about studying at UQ?
Be open to all experiences that come from practicing OT. The program and field in general is very broad and can lead to various avenues of practice. An area that you may not have considered before could be an area that you plan to practice in.
What are your plans after graduation?
I have big plans to continue my education into physiotherapy, to eventually own and run a dual practice for both occupational therapy and physiotherapy. Within OT specifically however, I am most keen (at this point) to work with youth in the mental health and well-being space.
This story originally posted by the University of Queensland.
Studying Occupational Therapy at UQ
The University of Queensland has a dedicated Occupational Therapy Clinic where you'll practice your clinical skills during your training. In the simulated hospital ward and simulated mini-house you'll prepare for hospital and community practice.
As an OT student, you will undertake more than 1,000 hours of supervised clinical practice in a range of clinical setting, including hospitals, educational facilities, other health care organizations, private practices and UQ's internal clinics.
Program: Master of Occupational Therapy Studies
Location: Brisbane, Queensland
Semester intake: July
Duration: 2.5 years
Application deadline: UQ has a general application deadline of April 30 each year. Applications are assessed on a rolling-admissions basis (as they are received)—the sooner you apply the better.
Start your application to the UQ Occupational Therapy Studies program!