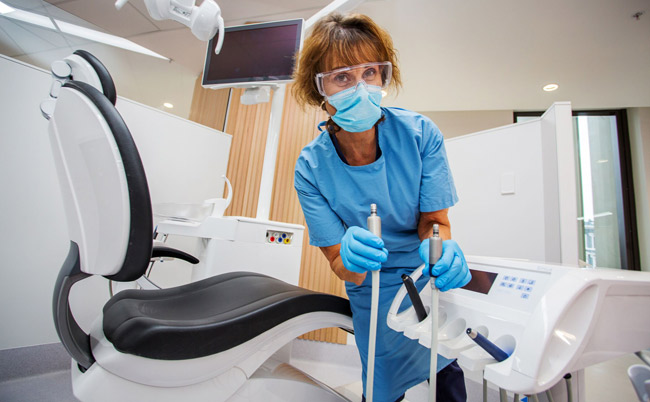 Tour the University of Otago Dental School
Founded in 1907, Te Whare Wananga o Ōtākou, Te Kaupeka Pūniho, the University of Otago Faculty of Dentistry was an early pioneer of dental education and training. Today it remains the only Dental School in Aotearoa New Zealand, and one of the top-50 dental teaching hospitals in the world.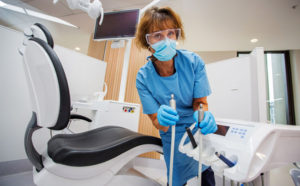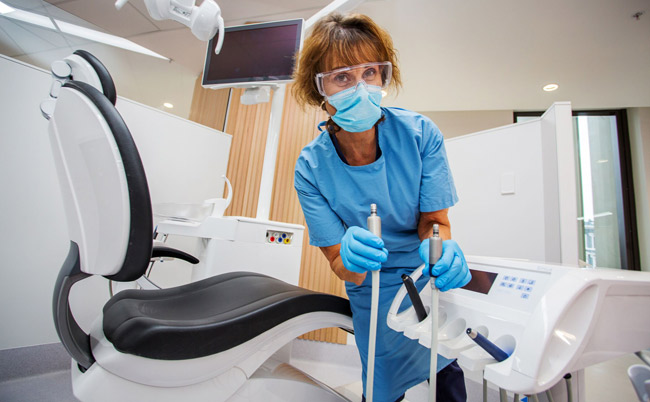 New building project
The University of Otago Council spent an excess of NZ$200 million on a number of capital projects, including a program of redevelopments for the Faculty of Dentistry. This included a new building and refurbishment at its existing site on Great King Street, a new clinic in Auckland, and the establishment of a community clinic in South Dunedin called Te Kāika.
This means you'll be studying in a brand-new dentistry building that's tasteful, modern, and energy efficient. It deploys the latest construction methods, and has been designed with great care to ensure they reflect the university's already world-class campus setting.
This clinical building houses clinical services including radiography, oral surgery, pediatric dentistry, undergraduate clinics, and orthodontics. The 8,000 square metres of space in the Walsh building have been refurbished to house laboratories for research, academic offices, student support, and teaching spaces.
This video showcases the world-class facilities and state-of-the-art technology used by dentistry, oral health and dental technology students.
Otago Dentistry Facility
The facility is designated as a general dental practice. It has 32 treatment chairs and another chair dedicated to teledentistry.
The facility's Simulation Clinic—with artificial heads for practicing dentistry—has 16 fully equipped stations which also include screens for students and dentists to watch others work, lectures, or patients being treated (teledentistry).
The facility's seminar room's capacity is up to 50 people.
The University of Otago has been New Zealand's national centre of dentistry since 1907.
The Faculty of Dentistry in Dunedin undertakes about 76,000 treatments annually in the city for the public from around the lower South Island. This service has now been extended to South Auckland.
University of Otago Bachelor of Dental Surgery
Program: Bachelor of Dental Surgery
Location: Dunedin, Otago, New Zealand
Intake: February
Duration: 5 years