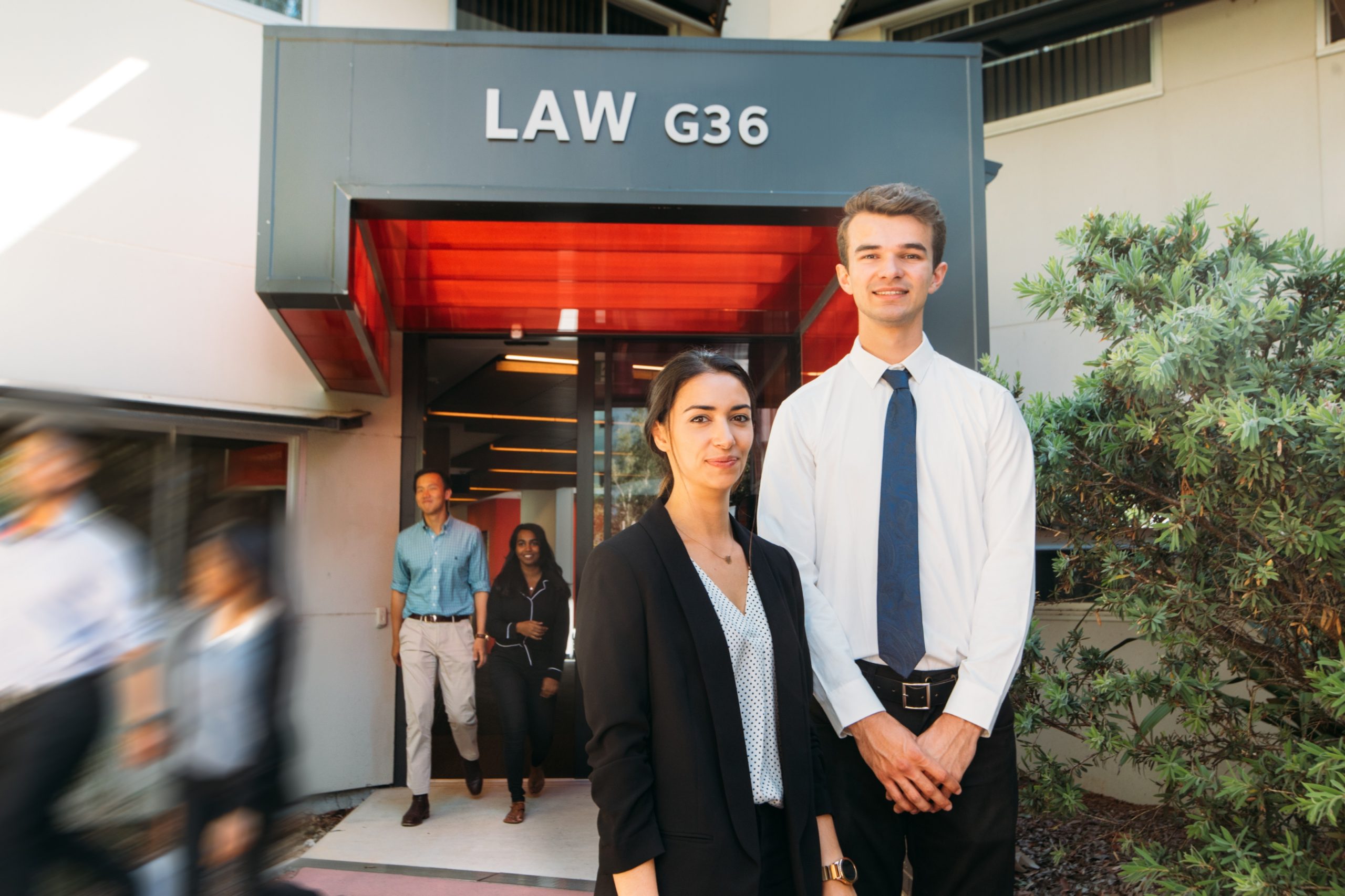 Take an inside look at Griffith Law School
So, you'd like to study law. Have you considered studying law at an Australian university?
OzTREKK sat down to chat with Griffith Juris Doctor students to hear about their experience, their advice, and what they're planning to do after their studies.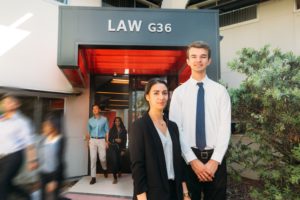 Recent Griffith JD graduates, Cate and Abdullah, along with a current Bachelor of Laws (graduate-entry) student, Nirmit, joined in on video to talk about their experiences.
The students have all had an opportunity to experience the in-person and online learning environment and provided great advice to future students considering starting their law degree sooner rather than later.
We first touched on how Griffith has adjusted from in-person learning to online learning as a result of the pandemic. Nirmit, who is still based in Australia, is learning via a blended-learning style, watching prerecorded lectures and heading to campus for workshops.
For students based in Canada, the full course is available remotely. Students can learn more about what this looks like by checking out the Griffith Studying Amid COVID-19 site.
Studying Remotely
Both Nirmit and Cate provided their honest feedback on what online learning is like and indicated the easy accessibility of asking questions and feeling supported by the Griffith Law Faculty. They advised that prerecorded lectures offer great flexibility to watch when it is convenient for you, but self-discipline is needed to ensure you do not fall behind.
They also suggested maintaining mindfulness of the time zones, though most elements of the program are offered in a prerecorded format, some things will be happening in Australia that will need to be participated in live. This may mean a really late night or early morning. The suggestion of ensuring you connect with your fellow students, be it with others also studying remotely from Canada or with those in Australia, can certainly help to ensure you're feeling supported, prepared, and successful. The connection will help make studying both more enjoyable and enhance your experience.
The Juris Doctor
The students then delved into what expectations new students can have heading into a Griffith law program, commenting on the volume of reading, along with how to complete readings effectively. The current way exams are structured was also highlighted and the students noted that former in-person 2-hour exams are now offered over a 48-hour window.
Cate and Nirmit touched on what drew them to the Griffith program, highlighting the availability of Canadian courses, the cost of the program, and the culture that Griffith facilitates. They also touched on the Griffith University Law Students Association, the Griffith Canadian Law Students Association, and how the involvement in clubs and societies enhanced their experience by enabling them to meet and network with other students.
Advice for Law Students
They also recommended students seek volunteer or work positions at community legal centers, which allows you to put your legal studies into practice. Their bonus tip? Create a LinkedIn account! They explained how being active on LinkedIn can lead to additional connections that can assist a graduate who is returning to Canada find an articling position.
After Law School
All the students raved about their Canadian professors at Griffith and how they help to prepare you for the NCA exams if you're looking to return to Canada to practice. So, what's next for this ambitious group of legal minds? Cate is currently preparing for her NCA exams and is about to commence a Master of Laws program, and Nirmit is wrapping up his studies and will be looking to remain in Australia, but will also look to complete his NCAs! Abdullah is also preparing to sit his NCAs and looking to remain in Canada to practice.
Griffith Law School Juris Doctor Program Fast Facts
Program: Juris Doctor (JD)
Location: Gold Coast, Queensland
Semester intakes: March, July, November
Duration: 2–3 years
Canadian Accreditation Accelerated Pathway
Graduate in 2 years (6 trimesters): students who choose to enroll in the Canadian Law elective areas will complete these courses over Griffith's Summer Semester (Trimester 3), allowing them to graduate in 2 years rather than 3. Please contact OzTREKK to learn more about this option.
*
Do you have any questions about studying at Griffith Law School? Please contact OzTREKK's law admissions officer at law@oztrekk.com for details!