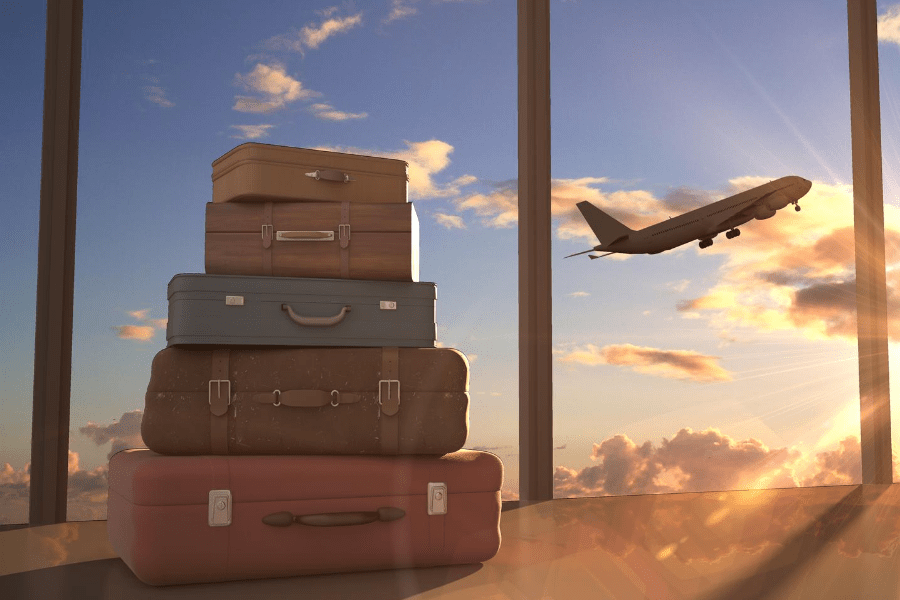 Flying to Australia during COVID: What to expect
Hello, everybody! My name is Radka and I am a second-year dental student at The University of Melbourne. I made the decision to travel back home to Canada during the thick of the COVID-19 pandemic, and after a pleasant stay home, I was fortunate enough to receive a travel exemption to re-enter Australia around late February 2021.
In this blog, you'll find a diary of my travel journey, starting from Canada and ending in Australia. If you are also planning the same journey or if you are just curious, then keep reading!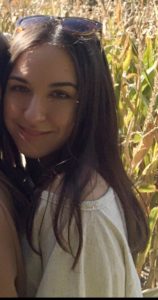 Toronto, Ontario
Immediately after receiving my travel exemption, I began looking for flights. At that time, the state of Victoria was not landing any international planes, so my only option was to fly into Sydney first, finish my 14-day quarantine there, and then book a domestic flight to Melbourne.
Once I had booked my flight, I made sure to also book my COVID-19 test. The government of Australia requires passengers to have completed the COVID test (and have negative results of course!) at maximum of 72 hours before your departure. I had my COVID test done by FlyClear by Life-Labs. To book an appointment you will need to fill out a form online at the FlyClear LifeLabs website and pay around $300.
My COVID test was completed at a Shoppers Drug Mart and I received my results around 12 hours later. I also made sure to complete my travel declaration. This is needed for your travel from the USA to Australia and thankfully this was just a quick online application. Once I had my travel declaration and negative COVID test, I made sure to print both documents and tuck them away in my carryon bag so they were ready for travel day.
Pearson International Airport, Toronto, Ontario
Once the big day arrived, I made sure to arrive around 3 hours before my first scheduled flight. As soon as my family and I arrived at Pearson Airport, the security guard reminded us that only travelers are allowed to enter the airport and masks must be worn at all times. We said our goodbyes, gave each other hugs and kisses, and with a spring in my step off I went to begin my big adventure!
My first step was to check in then weigh and send off my luggage. I noticed fellow travelers surrounding the self-check-in kiosks at my flight's stall, and so I headed in that direction. I scanned my passport and began to enter details of my travels into the computer; however, the computer alerted me ever so kindly that I need to "SEEK ADDITIONAL SERVICE" in vibrant red letters. As bead of sweats appeared on my forehead, I quickly notified the airport staff and they directed me to the "Additional Services" desk to my right. The staff had been instructed to call the Australian Government when checking in travelers headed to Australia. The attendant also warned me that he will need to likely be on hold with the Australian Government for about 30 minutes.
Around 45 minutes passed and the staff member finally spoke with someone from the Australian Government. He then began to ask me for some documents—my passport, my negative COVID test result, and my travel exemption letter. After showing him these documents, he checked me in and sent off my luggage. I then proceeded through security and scurried off to find my gate.
In the sky
Due to COVID safety rules we had to keep masks on at all times in the plane. (We were told to wear masks on all of the flights). Ironically, due to COVID, the flight was also overbooked and therefore social distancing was not possible in the friendly skies.
San Francisco International Airport, San Francisco, California
Once I landed in San Francisco, there was nothing particularly special that I had to do regarding my travel exemption or the COVID situation. I grabbed some snacks and waited at my gate to board my next flight to Australia.
Somewhere above the Pacific Ocean
On the flight to Australia, I was pleasantly surprised as to how empty the flight was, and I was told I could change my seat since there were only 10 passengers on board!
The flight was pretty much smooth sailing for the next 14 hours. A few movies, some food, podcasts, and plenty of naps later… I finally landed in Sydney!
Kingsford Smith Airport, Sydney
As soon the plane landed in Sydney, Australian Government officials boarded and made some announcements reminding us that we must complete a two-week quarantine, and provided us with documents regarding COVID safety rules and quarantine procedures. (Don't forget to fill out your declaration card before leaving the plane!)
As soon as I exited the plane, I entered the airport and followed my fellow travelers to the first "stop." There, we lined up and waited to be greeted by a government health official. They mentioned that cloth masks are not accepted and kindly asked us to replace our old masks with the fresh, new masks provided. They then asked, "Do you have any COVID symptoms? Do you take any medications? Are you aware that you are required to complete a fourteen-day quarantine?"
After my brief chat with the government health official, I moved down the line and I showed the officers my declaration card and passport. I then continued to walk through the airport straight to the passport check. There I presented my passport and gave the officer my declaration card. I then walked through a corridor and I collected my luggage at the carrousel. After I had collected my luggage, I was approached by some officers where they asked to see my passport to confirm my name and hotel (your name should be on their checklist and they will make sure you were given a designated quarantine hotel). I continued to walk a few steps until I reached the outside of the airport. A military person greeted me, directed me onto my designated bus and kindly took my luggage to load it onto the bus.
Sydney Harbour Marriott, Sydney
After a short bus ride, we reached the Sydney Harbour Marriott. The officer working for the hotel hopped on our bus to check the attendance list by conducting a roll call. He then handed out a dietary preference form for us to list any dietary restrictions and/or preferences we may have. After that, he instructed us to hop off the bus and enter the hotel lobby three at a time. As I entered the hotel, I was greeted by the friendly hotel staff who asked for my passport, my credit card, and my dietary restriction form. Once they had collected all the information they needed, they provided me with a room number and directed me to another officer who asked me, "Where is your permanent address in Australia? What is your phone number? How do you plan to travel to Victoria? Who is your emergency contact?" etc.
Afterward, another hotel staff member asked me to point out my luggage. (Pay attention here because if you collect someone else's luggage by accident, it is a long process of infection control and COVID safety procedures to return luggage to its rightful owner!) The staff carried by bags to my room and once we arrived, they opened the door, placed my lugged in my room, and wished me a pleasant stay!
And just for those who are wondering, I didn't book or choose my hotel. The Government of Australia arranges this for you once you are given a travel exemption. I was also not informed which hotel I was staying in—I guess it's just luck of the draw. Also, the hotel staff informed me that I will receive a statement via my email for the amount I owe for my 2-week hotel quarantine stay.
Overall, my travel from Canada to Sydney was very pleasant and not too stressful. For anyone planning a trip to Australia soon, I wish you safe and happy travels!
Wondering what the mandatory 2-week quarantine is like in one of Australia's quarantine hotels? Stay tuned because I am about to give you the inside scoop on my experience in my next blog!
*
For the latest updates about COVID-19 in Australia, see our COVID-19 Updates page. Are you interested in studying in Australia? Email us at info@oztrekk.com or give us a call at 1-866-698-7355. We're here to help!
News
OzTREKK
Predeparture
Student Profile