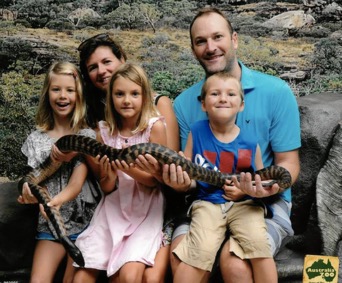 Studying Medicine at UQ—While Raising a Family
Story by Alain Humblet, a third-year Canadian medical student at the University of Queensland (also a former OzTREKK student!)
A cohort of medical students is always full of individuals from diverse backgrounds. It ranges from 20-year-old students who were guaranteed a spot in medicine from undergrad, to individuals who decided to make a huge life move and change careers completely in their 30s or 40s.
In my opinion, the most inspirational of these stories are medical students that undertake the rigorous medical curriculum, all while raising a loving family.
I chatted to Jeremy Meehan, a third-year UQ medicine student who moved his wife and three kids to Australia from Canada about his experience of studying medicine while having the full-time job of being a parent!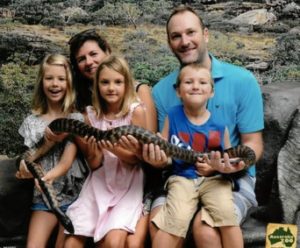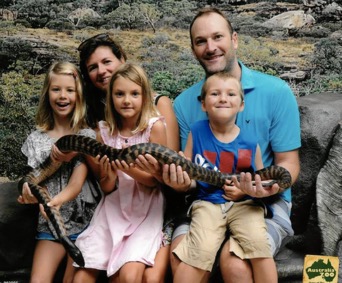 What made you change career paths and decide to study medicine?
I was established and comfortable in my previous career, but I wanted more. It was a thirst for knowledge and growth that I determined I could not achieve as much on my own than by going back to school. I wanted medical school, my partner wanted to travel, so UQ/Australia was the perfect match.
What has been the most challenging part of studying medicine while being a parent?
Keeping awareness of and balancing home and school needs. I try to reflect on a weekly basis to ensure that my family is on track, that enough time has been given to my spouse to give her the support/encouragement for her week. Then similar with each of my three kids, that I've made them feel prioritized with some play time—park, games, attention etc.
How has being a parent made you a better student / better doctor in the future?
Being a parent has been an advantage to me. It causes me to take time away from study even when I feel I can't afford it. They are my constant call back to engage in "real life." The energy and unhindered joy of young kids is the most beautifully infectious thing.
What recommendations do you have to current medical students whether they be parents or not?
a. Prioritize time to reflect your values: Work/medicine will always be a part, but don't fool yourself into thinking there isn't more.
b. Learn professionalism. Engage. Watch those around you and identify who you want to emulate. Read about it. You are already making impressions on your colleagues, on your patients; carry yourself accordingly.
Any comments or statements you'd like to share to parents studying medicine?
Here are a few of my thoughts…
Having a family presents challenges to studying medicine but they are far outweighed by the energy and purpose they give. Med opens opportunity for my future and for my family and kids too.
When they are older and are asking themselves if they are capable of pursuing their dreams, our family's story of moving to Australia and completing med school will quickly cause their doubt to dissipate.
My memories of school are somewhat of a blur but my memories of our family time stand out. Here are a few from the past few years:
Many day trips to Surfer's Paradise and Byron Bay watching the kids learn to boogie board.
Seeing their expressions the first time we applied sunscreen on them (hadn't needed it in Canada).
Watching the kids explore different beaches up and down the coast.
Our drive from Brisbane to Cairns in a rental RV last summer.
Their joy at the simple things like riding city transit (CityCat, bus, train).
Over a dozen day trips to Steve Irwin's Australia Zoo!
About the Author: Alain is a third-year UQ MD student from Canada. When he's not studying, he likes to work out, explore or chill with a book and some coffee. Before starting his medical career, Alain was a professional tennis coach, coaching at Wimbledon and the Aussie Open to name a few.
About the UQ Doctor of Medicine
Are you interested in studying medicine at UQ? The UQ MD is considered one of the most highly regarded degrees of its kind in Australia and is taught by experts who are passionate about medicine. Every year, hundreds of Canadians apply to study medicine at UQ!
Program: Doctor of Medicine (MD)
Location: Brisbane, Queensland
Next available Intake: January 2021
Duration: 4 years
*
Find out more about studying medicine at UQ! Contact OzTREKK's Australian Medical Schools Admissions officer at 

[email protected]

or call toll free in Canada at 1-866-698-7355 for more info!