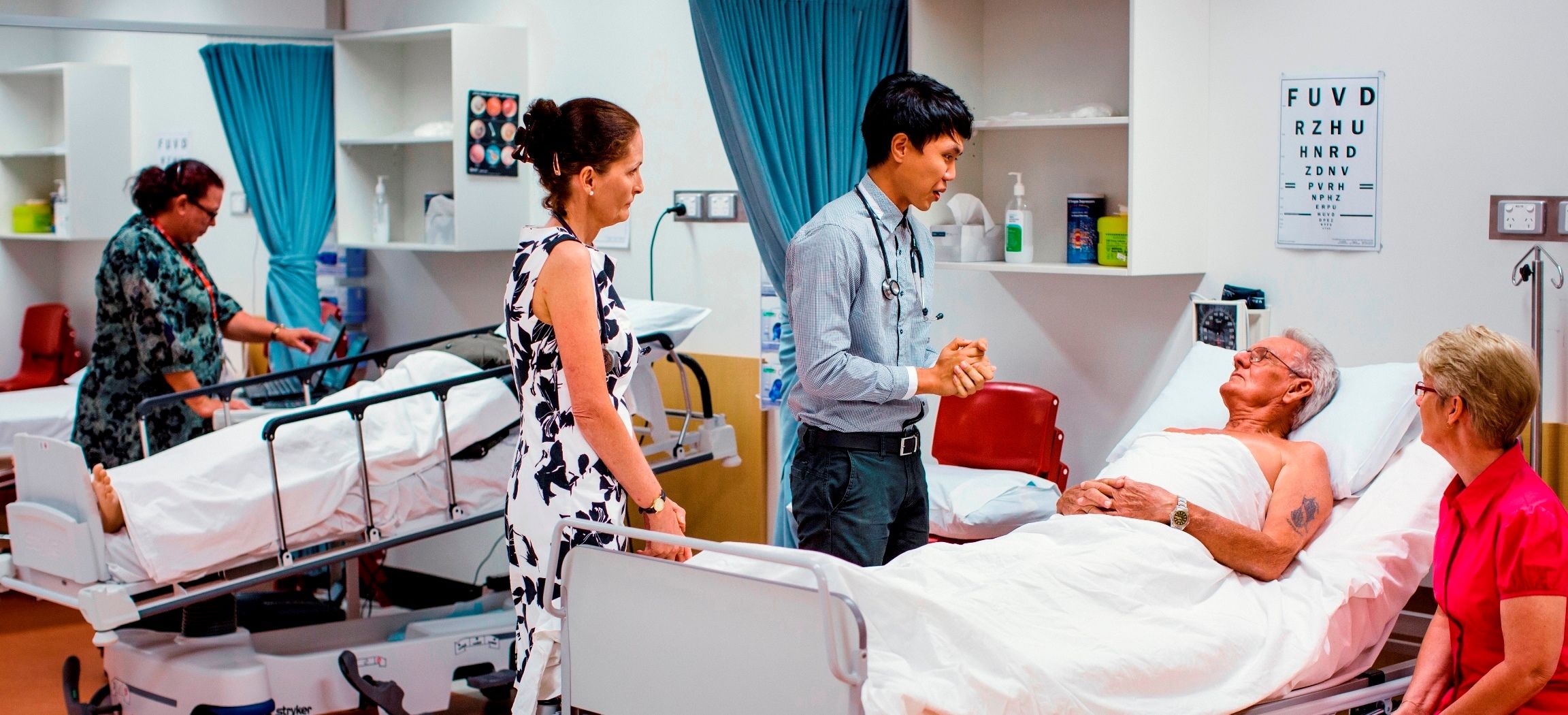 Don't miss the JCU medicine webinar Sept 9
JCU medicine webinar Sept 9
Do you think studying rural, remote, and tropical medicine sounds like something you would be interested in? Of course, you may be wondering how Canada relates to tropical medicine?
Like Australia, our population is concentrated on the fringes of the country, where the climate is most ideal and the land most usable. But where people live in rural and Northern Canada, away from the general population, finding health care can be more challenging—just like the people in remote and tropical locations of Australia. If you're curious to learn more about studying medicine at James Cook University, then you won't want to miss this upcoming webinar!
Meet the Dean, College of Medicine and Dentistry
Students considering applying to the JCU medicine program for 2020 are invited to join a webinar to learn more about the program from Professor Richard Murray, Dean of the College of Medicine and Dentistry.
Date: Monday, September 9, 2019
Time: 7 p.m. EDT / 5 p.m. MDT / 4 p.m. PDT
Register for the upcoming webinar—and bring your questions!
About JCU Medicine
With a strong foundation in biomedical and social sciences and extensive clinical experience, JCU medicine graduates are highly regarded as work ready.
JCU's supportive, small-group teaching approach is highly effective. Students benefit from modern facilities, extensive clinical training, and a superior learning location. When you study medicine at JCU, you will be uniquely qualified to practice medicine in remote Canada!
Program: Bachelor of Medicine, Bachelor of Surgery
Location: Townsville, Queensland
Semester intake: February
Duration: 6 years
Due to popular demand, James Cook University has extended the application deadline for their Bachelor of Medicine, Bachelor of Surgery program to September 29, 2019. 
*
Discover more about JCU medicine. Email medicine@oztrekk.com or call toll free in Canada at 1-866-698-7355 to find out more about studying medicine at an Australian university—and coming home to practice!