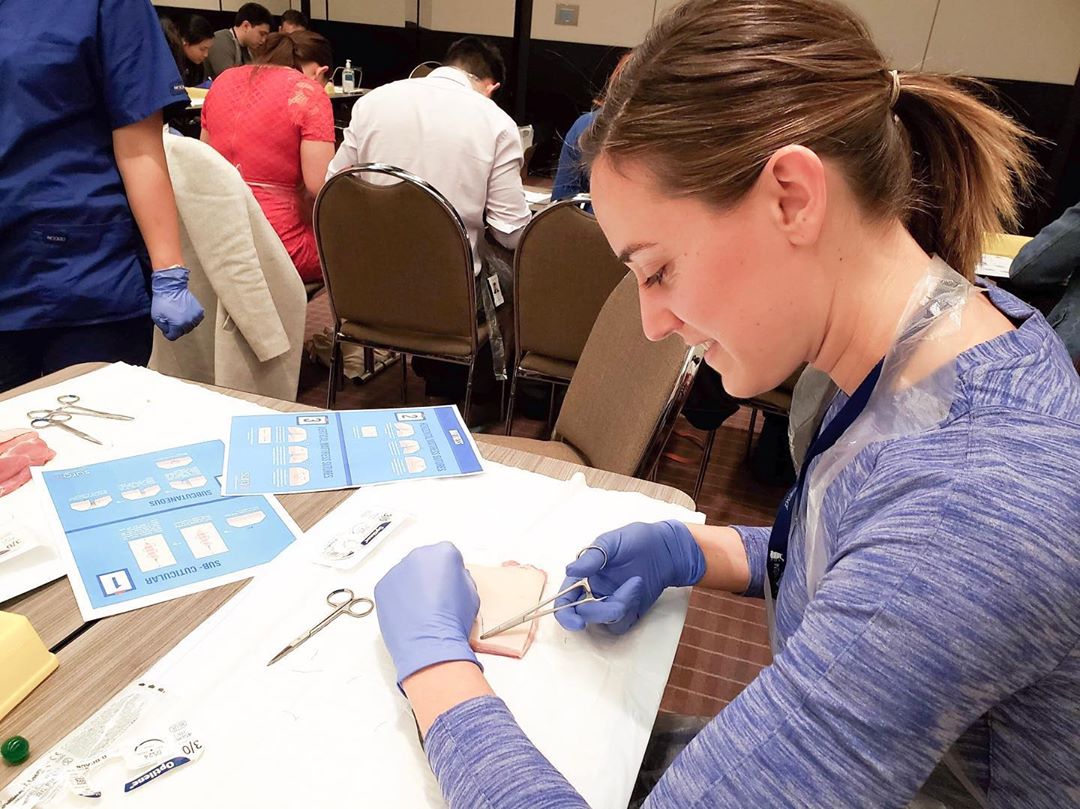 OzTREKK Ambassadors: Going Home Mid-year and Dealing with Homesickness
When you think about going home for the "middle of the year" break, you think about all the amazing Canadian things you get to do/eat. It feels amazing to be done half a year of school and to head home to see family and friends.
But here's the part that I didn't spend any time thinking about: coming back.
When I moved to the Gold Coast in January my husband and I moved our entire lives. Australia is our home; however, that didn't mean it was any less exciting to head back to Victoria and Vancouver on my break in July. Boarding the plane back to Australia I had very mixed emotions. I wanted to see my husband and dogs but I wasn't overly excited about returning to Australia. There are things that I miss a lot about Canada that you just can't replicate in the Gold Coast: favourite restaurants, walks downtown, hiking in the mountains, etc.
I didn't expect that when I arrived back in the Gold Coast I would be flooded with such mixed emotions. I was happy to be home but I wasn't happy to be here. I felt homesick for a place where I didn't have a home anymore.
Coming back to the Gold Coast also meant coming back to intense school. The first semester of medical school was such a blur with insanely long days and insanely short weeks. It was also incredibly draining emotionally, physically, intellectually. I'd never felt more confident that I was in the right place (meaning program) and less confident in my abilities to ever become a doctor (meaning amount of information). You are exposed to so much information the first semester that you are overcome by so much impostor syndrome. You wonder how anyone actually understands all of this and is able to function as a competent physician.
The first week or two back in the Gold Coast I experienced symptoms of culture shock all over again. It might have been a mix of culture shock and being overwhelmed/drained by school. Either way, I found myself wanting to stay indoors a lot. I was irritable, lacked energy, didn't want to do anything, and was sad about the fact that I moved away from Canada in the first place.
I talked to many Canadian friends who went back to Canada on their break and a lot of them experienced similar feelings returning to Australia—to the extent that some of them wished they hadn't gone back at all.
There is no right or wrong decision when it comes to travelling home; however, I do think it's important to understand these feelings are completely normal. I know now that when I come back after my next trip I may feel the same things and that is okay. I gave myself time to be sad and just spent time in my apartment with my husband, dogs, and Netflix. That is what I needed, just simplicity and time to process the changes. I am feeling better now, and am getting back into the rhythm of school again.
Another important piece to the puzzle that is worth noting:
The semesters in Canada are ~11/12 weeks long (with 1 week off).
In Australia the semesters (at least for medicine at Griffith) are ~22 weeks (with 1 week off in April)
In Canada summer breaks are ~4 months and Christmas break is ~1 month (depending on final exams).
In Australia winter (Canadian summer) break (July) is a week and a half (13 days). Christmas break is ~ 2 months.
I hadn't really thought about how this change would effect my overall mood and outlook. But I think it makes a huge difference. The semesters are so much longer, which means it feels more gruelling when you're in the thick of it. Plus, after finishing the longest semester I'd ever done in university, I only had a 13-day break. It doesn't feel like enough time to come down off exams, travel, relax, and get mentally prepared for another long semester. But I think knowing this and having been through it I understand better how to pace myself mentally. It forces you to go easy on yourself through the tough days/nights.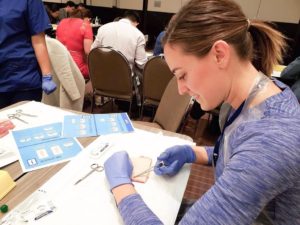 Remind yourself that you don't always have to love it. It's okay to be exhausted and take a day off. It's okay to come home at 4 in the afternoon and curl up in bed and hide from the world. Just do whatever makes you happy and know that none of it lasts forever. There will be a day that you will be excited about school and want to run and play on the amazing beaches of the Gold Coast.
I hope this helps someone feel less alone in their mixed emotions returning to Australia, and I hope this helps prepare new students for some feelings that may come up when they travel back and forth.
This journey is a lot to deal with some days, but ultimately I'm so glad I decided to come to medical school in Australia. As always, if you have any questions, feel free to ask me on my Instagram: @noborders.md
Always,
Cameron
First-year Griffith Medical School student
Would you like more information about studying at an Australian medical school? Contact OzTREKK's Medicine Admissions Officer at medicine@oztrekk.com to learn more about your options!