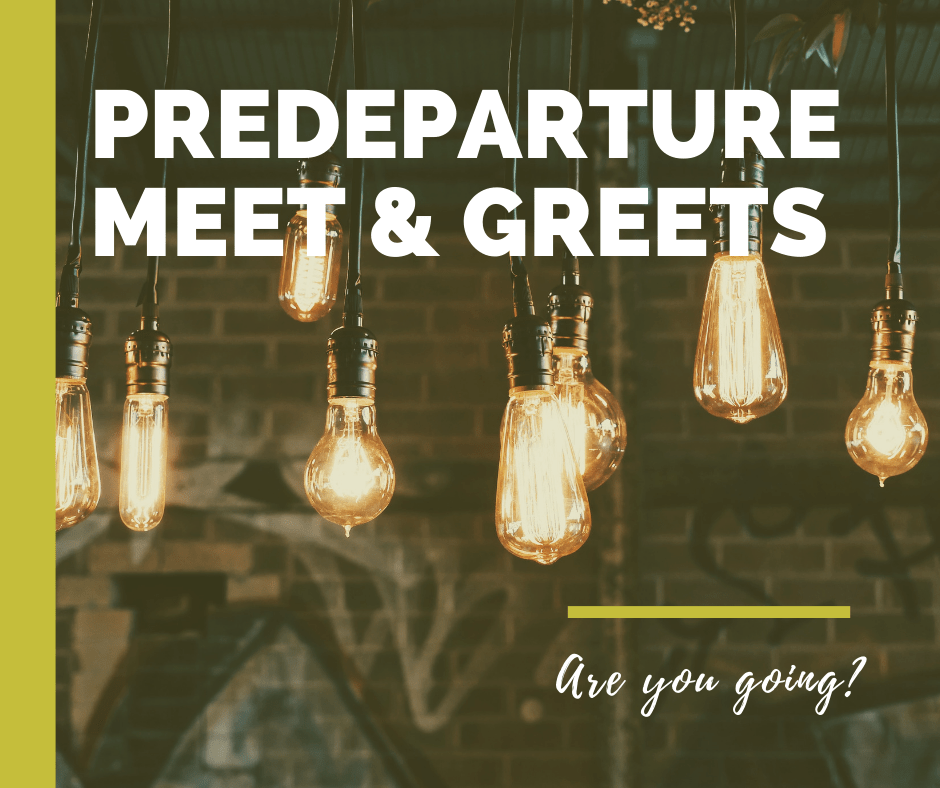 Are you ready to study in Australia? OzTREKK Predeparture Meet & Greets
It's that time of year again—so many of our students are getting ready to study in Australia! Whether you have already accepted your offer, will be doing so in the next few weeks, you are invited to attend an OzTREKK Predeparture Meet & Greet!
So, what happens during an OzTREKK Predeparture Meet & Greet?
This year, we'll be holding our predeparture events in Toronto, Vancouver, and Calgary, and these are must-not-miss events! We are not kidding on this one: our students who turn up to learn about what they need to organize prior to leaving Canada and what to expect when they arrive in Australia are far more prepared! Bring your parents or BFF, and take advantage of the opportunity to meet your future uni mates!
While we will have a few short presentations, it won't all be boring: we've got trivia and prizes, a photo booth, and a parent-networking section where parents can discuss their concerns and get their questions answered! Mostly, we just want all of you to have fun and to feel comfortable before heading off to study in Australia.
OzTREKK Predeparture Meet & Greets
Toronto: November 2, 2019 (5:30 – 8:30 p.m.)
Vancouver: November 15, 2019 (5 – 8 p.m.)
Calgary: November 16, 2019 (5 – 8 p.m.)
Watch a Live, Online OzTREKK Predeparture Webinar
Not to worry: For OzTREKK students who are unable to attend an in-person predep meet-up, you can still join our online webinars and get the important info you need before you leave for Australia—because why would we leave you hanging? Even if you attended a meet and greet, you're still welcome to join the webinars.
Accommodation – Melbourne, Deakin, CSU, Newcastle, Monash: October 28
Accommodation – Sydney, UWA, Macquarie: November 5
Accommodation – UQ, JCU, Griffith, Bond, Flinders: November 7
From Eh to Oz 101 (Encore): December 3
And when all else fails, you'll be getting weekly predeparture preparation emails from your admissions officer so you can stay on top of your to-do list.
You will be receiving our Meet & Greet details and webinar log-in info from your admissions officer—so stay tuned! If you have any questions, please be sure to contact us at info@oztrekk.com.
Events
OzTREKK
Predeparture