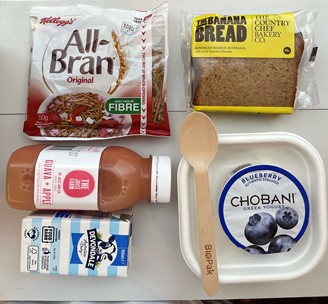 Quarantine in Australia: Staying in the hotel
Hi again, everyone! My name is Radka and I'm in my second year at the University of Melbourne Dental School. I was fortunate enough to receive a travel exemption to travel back to Australia in order to complete my degree (you can read more about my experience flying back to Australia during COVID here!).
Once I found out that I had to complete a 14-day mandatory quarantine, I began scouring the internet for anything to help me prepare for my upcoming mission. Unfortunately, the material I found on the web was scarce and often depicted a rather negative experience.
Now, if it is of any consolation to you, I would like to let you know that quarantine is in fact not as bad as you may read about it being and I actually had a very pleasant experience. If you are going to be quarantining or if you are just a little curious then please keep reading!
My Hotel Room
After arriving in Sydney, I was taken to the Sydney Harbour Marriott Hotel. My room was just your regular clean hotel room, complete with a queen bed, a desk, a sofa, a clean bathroom, and a fantastic view (I got really lucky with the view!). There was also a kettle to use for your coffee, tea, or soups, and a mini fridge to store extra food or water. There was also a hotel laundry service; however, that came with a fee of $35.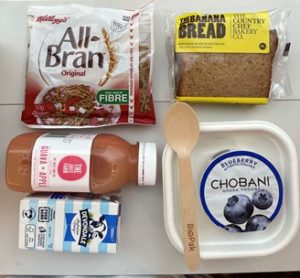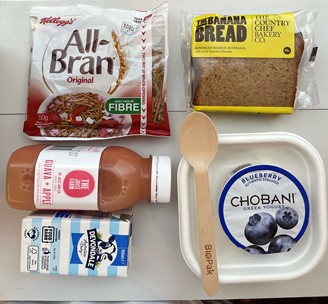 Tip: Pack lots of extra comfy clothes so you don't have to worry about doing laundry. Or, if you would like to hand wash your clothes, consider packing a small amount of laundry detergent.
The hotel staff also brought by fresh towels and extra toiletries halfway through quarantine, so don't fret because you in fact do not need to ration your toilet paper or clean towels! Of course, regular guest hotel services were available 24/7 with just a quick phone call to reception, so don't be afraid to request whatever you may need. I ran out of toothpaste on day 3 of my stay and when I requested some from the guest services, they delivered a few tubes to my door.
The Food
Before you check into your hotel room, the hotel staff will give you a form as ask you to identify any dietary restrictions, preferences, or allergies.
Breakfast was scheduled to arrive between 7  and 9 a.m., but it consistently arrived around 7:30 a.m. at my room.
Tip: Set an alarm to get out of bed to collect your breakfast around 7 a.m. so you don't miss it!
Breakfast usually consisted of a bag of cereal (cornflakes, Kellogg's All-Bran, Sultana Bran), a carton of milk, yogurt, and a cold fruit juice. Sometimes we would also have bagels with cream cheese and smoked salmon or some banana bread. All very delicious and very filling versions of breakfast!
Lunch would arrive around noon. This was by far my favourite meal of the day during quarantine. Lunch usually consisted of a colourful salad with some sort of protein (smoked salmon, chicken, beef), bread with butter, and a fruit. Since the breakfasts were very filling, I was never hungry for lunch… but I ate anyway. The odd time we had warm lunches, such as pad Thai, rice and chicken, or a delicious meat pie with mashed green peas.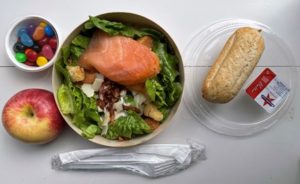 Dinners were delicious as well, but not quite as good as the lunches, in my opinion. I had lamb with potatoes and baked carrots, steak with veggies and mashed potatoes, chicken parmigiana, and lots of different meals with fish and pasta! Dinner was served anywhere from 7  to 9 p.m., but most of my dinners arrived consistently around 7 p.m. Our dinners always included bread and butter, some sort of fruit, dessert, and a big, cold bottle of water.
Unfortunately, I did not enjoy most of the desserts. Sometimes we were given lemon tarts and apple tarts and those were my absolute favourite! Other times we were given small cakes and I did not enjoy those as much.
Tip: Bring lots of pre-packaged snacks because you might get bored or you might not like the snacks delivered with meals.
On my very last day of quarantine, the staff delivered a generous slice of red velvet cake to congratulate me on completing my 14-day quarantine. I thought that this was a very kind gesture and was a great way to end off my quarantine! (Unfortunately, my friends quarantining over at the Four Seasons did not get a farewell cake.)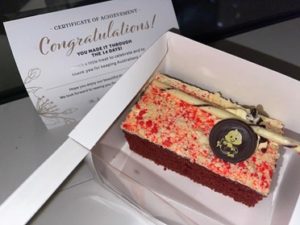 Overall, I was pleasantly surprised with how healthy and nutritious the meals were; however, I recommend packing some vitamin D supplements because the one thing your body will be deficient in during quarantine is sunlight access!
When I was craving something different, there were plenty of food delivery services available. My go-to is always Uber Eats, and thankfully my favourite treat ("Poke Bowls" from Poked) was near the hotel, so I ordered them a few times. I also gave the in-room dining menu a try and ordered a pizza. The hotel's in-room dining prices have been reduced 30% for the quarantining guests to enjoy, so hopefully your hotel will offer you some sweet discounts as well!
The Drinks
I was worried about how much water I would be provided, but thankfully I received plenty of water. I was given one bottle of cold water with every dinner. However, I recommend keeping the water bottles and refilling them with water and storing them in your fridge (this way you will always have cold, refreshing water available)!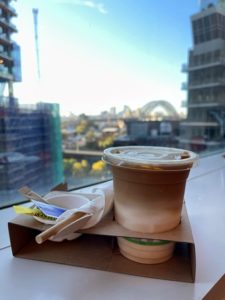 The hotel room was equipped with a kettle, a mini fridge, and the drawers were stalked up with lots of instant coffee and tea. The instant coffee did get a little boring after a few days, but thankfully a flat white was just one phone call away to Guest Services. It was $5 for a small coffee from the hotel but as soon as you order it they bring it up to your room with the receipt 🙂
If alcohol is something you would fancy, (Quarantininis, anyone?) the in-room dining menu served alcohol until 9 p.m. There were also alcohol delivery options available through third-party restaurants.
Staying busy
This is very important because I am sure we can all agree that 14 days is a looong time! Thankfully, time flew by because I made sure to bring all my favourite hobbies with me. I love knitting so I made sure to pack lots of yarn for my quarantine. I also really enjoy sketching and so I would sketch on my iPad. I am a sucker for Australian reality TV too, so I binged watched the latest Married At First Sight (PS: lots of drama) and other fun shows on the 9now website.
Tip: Pack an HDMI cable to watch your favourite things on the hotel TV. You can only watch so many shows on Netflix sideways in bed!
I also spent half my day talking to loved ones back home on FaceTime and having daily workout sessions with my friend group back in Canada! Speaking of exercising, try to move around as much as possible. It's so easy to spend the whole day sitting down, but I set alarms on my phone to remind me to get moving in any way possible.
Tip: When you are on the phone with your family and friends or listening to podcasts, try pacing up and down the room rather than sitting in a chair.
And don't worry if you don't have any hobbies or you cannot physically bring your hobbies with you during quarantine. You can use this time to learn something new!
COVID-19 Testing
The hotel nurses will knock on your door on Day 3 and Day 10 to conduct mandatory COVID tests. At the end of my stay a doctor and an officer knocked on my door to provide me with a certificate that stated that I had tested negative for COVID-19. You will need to keep these documents with you because the hotel staff will ask to see them on the day of your check-out. The doctor also provided me with a bracelet that said "COVID19 NSW SATURDAY." I assumed this was so hotel and airport staff would know that I had completed my quarantine.
The nurses will also call you daily to check up on your physical health and your mental health status. The nurses are very friendly and want to help you, so don't hesitate to talk to them and tell them how you're feeling. If you become sick or require medical help at any point during your quarantine stay, there are doctors and nurses available 24/7 to provide you with medical assistance.
Final Thoughts
Overall, my quarantine experience was pleasant (believe it or not). I love to relax and I really value my "me time," so I approached quarantine as an opportunity to enjoy lots of relaxation.
With all that being said, I encourage you to sit back, relax, and try your best to enjoy your two weeks with a cleared schedule, no alarms, no appointments, and no daily obligations. Embrace your time off my friends and really, really try to make the most of it! Your quarantine experience may be a story you will be telling for the rest of your life, so why not make it a pleasant one to tell your great grandchildren!
Take care everyone and thanks for your time! 🙂
Sincerely,
Radka
*
For the latest updates about COVID-19 in Australia, see our COVID-19 Updates page. Are you interested in studying in Australia? Email us at info@oztrekk.com or give us a call at 1-866-698-7355. We're here to help!
News
Predeparture
Student Profile