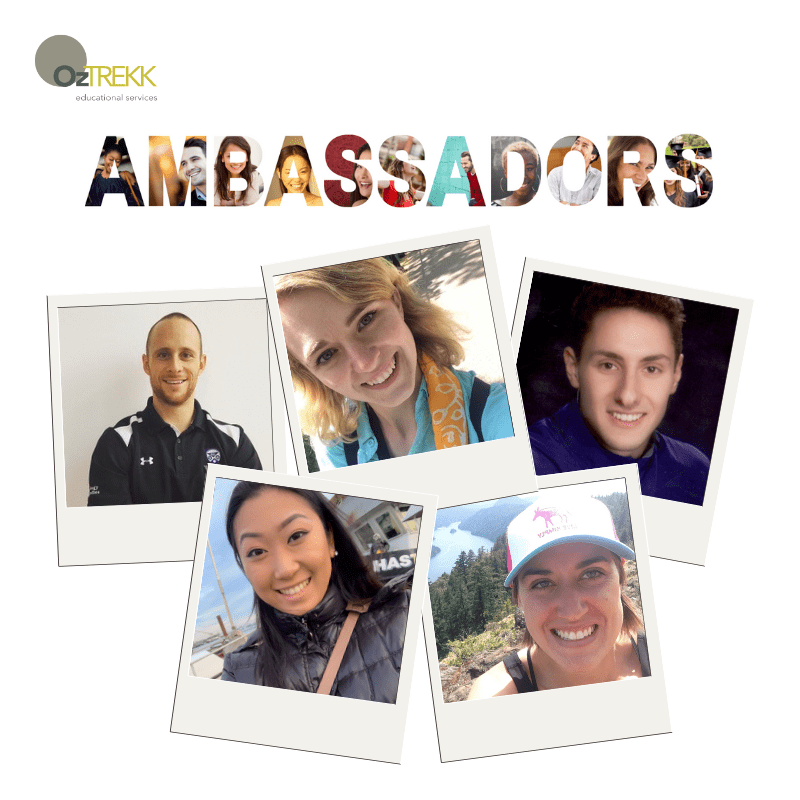 OzTREKK Ambassadors: Being mentally prepared for your move to Australia
Welcome to the very first OzTREKK Ambassador blog!
At OzTREKK, we are proud to assist you throughout your entire journey—from your very first questions to predeparture to greeting you in Australia for our on-campus In-Australia Meet-ups.
Because we've been doing this since 2002, we know there can be bumps along the way. The key to traversing the bumps and hairpin turns is to have a positive attitude and to know you have a support system (and when to seek help if you need it!). In fact, all our Australian universities have international student support services available to help you with any issue, especially when you may feel overwhelmed and homesick.
Meet OzTREKK student ambassador Josh Walt, a Melbourne MD student who has agreed to document his Australian journey—including some of the stuff other people may forget about—like how to adjust to life in Australia and how to make sure you have a support system in place.
Take it away, Josh!
The Overwhelming Beginning and The Importance of Coping Mechanisms for Mental Health
I would be lying to you if I said that moving across the world didn't come with its challenges.
After landing, it took over two weeks to find a place in a location somewhat close to campus and another week to settle in comfortably. Maybe my roommate and I were some of the unlucky few, but on move-in day we were shocked to see the apartment that was "professionally cleaned" still had Oreos under the mattress, dark brown stains on them, gum between the couch cushions and multiple miscellaneous sticky and greasy substances all over the cutlery, plates and other furniture. Setting up our WiFi took two weeks longer than the company had guaranteed. It's a good thing phone plans here provide you with 40GB of data a month!
Although, after going to the Victoria night market, the Royal Botanical Gardens, the storage units on Brighton Beach etc., it is safe to say it was all worth it!
First Day of Orientation
To add to the stress of moving across the world, the first thing that was said in orientation was that the MD program at The University of Melbourne was one of the hardest and most demanding courses offered. The school's academic mentors, counselling and psychological services then followed this speech by stating more than 50% of the students who see them seek support for mental health issues. A larger portion of these students have never experienced mental health problems before. Leading to why I am reaching out to all you prospective students today…
The Most Successful Students
My point is not to scare anyone off, only to share that it was a difficult move. I want to emphasize the importance of coping mechanisms for mental health. Especially as an international student, you have the pressure of school and the added stress of moving across the world without a social network.
These counsellors went on to say the most successful students are the ones who make time for their music, sports, social life, travel etc., because it is so important for your mental health as a student in a challenging professional program. Fortunately, there are a variety of ways to manage stress that will help you succeed and attain your dream degree—the reason you headed to Australia in the first place!
I know it's a long time away, but I know once I finish and get that medical degree all the stress and hard work will be worth it!
Excited for the next chapter!
Josh
@mddownunder
News
OzTREKK
OzTREKK Ambassadors
Predeparture