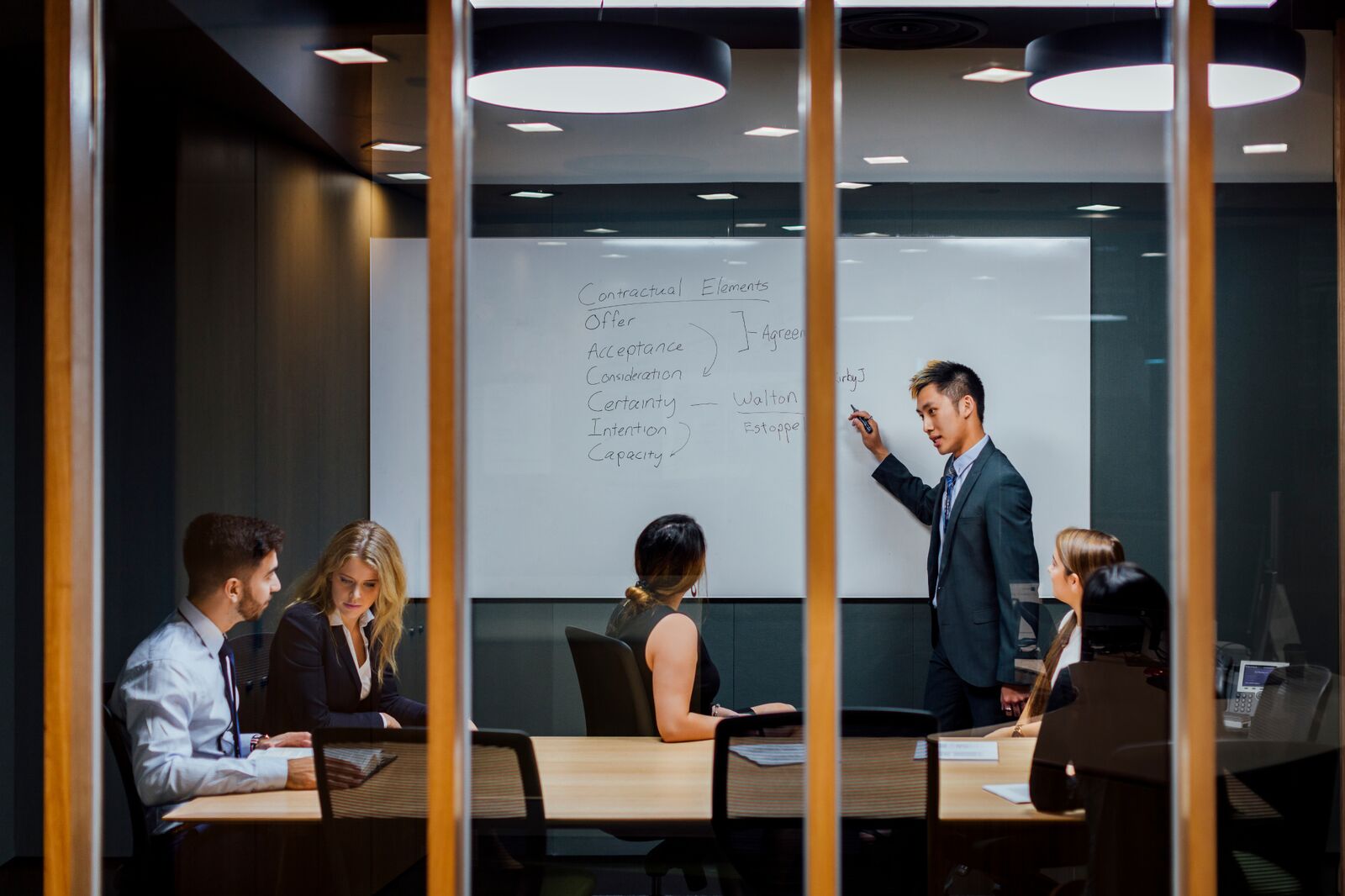 Melbourne Law School announces discontinuation of LSAT requirement
Melbourne Law School has confirmed the LSAT is no longer required for admission to Juris Doctor program.
Due to the COVID-19 pandemic, the Law School Admission Test (LSAT) was temporarily removed from the Melbourne Juris Doctor entry requirements for the 2021 and 2022 intakes.
The University of Melbourne has officially announced that the LSAT will be permanently removed from the Juris Doctor entry requirements. All applications for the 2023 intake and beyond will be based only on an applicant's university results (from both complete and incomplete degrees) and Graduate Access Melbourne (if eligible).
About the Melbourne Juris Doctor
The Melbourne Juris Doctor is a graduate law degree that has set a benchmark for legal education in Australia, and the law school's consistent high ranking puts it among the world's best. The removal of the LSAT has greatly increased the diversity and equity in entry for the program while retaining the strong academic standards expected in the JD cohort.
The Melbourne JD equips you with the skills and knowledge to take a leading role in a range of careers including legal practice, business, government and community organizations.
You'll be taught by respected academics who are genuine leaders in their fields in Australia and around the world, who draw on legal research and practice to deliver an intellectually challenging degree.
Your JD experience will be as much about your fellow students as your teachers. The degree commences with an orientation program and an intensive summer subject prior to Semester 1 (February/March), making it easier to get to know your classmates, develop friendships, and build your network.
You will study in seminar-style, discussion-based classes with students from a range of undergraduate backgrounds, adding new perspectives and approaches to your learning.
Experience student life in and beyond the classroom
Be part of a tight-knit cohort of graduate students and build a network of peers, alumni, mentors and teachers. There are several student groups and societies offering social activities, career networks, tutorials, mooting competitions, and more.
Be guided by someone who's been in your shoes
The mentor program is an invaluable opportunity for you to get one-on-one guidance from an experienced legal professional working in your area of interest. Mentors are typically alumni and senior representatives of the legal, corporate, government and community sectors. You can participate in each year of the JD.
Build your employment skills
Take part in an internship to help build your career prospects and develop experience working in a range of environments. You'll work with real clients to solve real legal problems through Melbourne Law School's Clinic Program. These clinical subjects allow you to hone your legal skills while providing the community with much-needed resources for public interest law causes.
Study internationally
Combine the JD with a master's degree from another prestigious international university in three and a half years through the university's degree partnerships. Some of Melbourne's partner universities include the University of British Columbia, New York University, National University of Singapore, University of Cambridge and University of Oxford.
Melbourne Juris Doctor Admissions Requirements
Program: Juris Doctor
Location: Melbourne, Victoria
Intake: February
Duration: 2.5 – 3 years*
Application deadline: International applicants are assessed on a rolling-admissions basis. The earlier your application is submitted the better.
You must have a completed undergraduate degree. If the average mark across your university studies is
3.7/4.0 (80% or equivalent) or above, you will have a very strong chance of being admitted.
at least 2.7/4.0 (70% or equivalent), you will be competitive in the JD selection process.
below 2.7/4.0 (70% or equivalent) and you have been affected by health or personal difficulties, or if you are from a rural or Indigenous background or a current holder of a humanitarian visa, you can apply under Graduate Access Melbourne (GAM), then you may be competitive in the JD selection process. Please contact OzTREKK for more information about this pathway.
Please note:
Meeting these marks does not guarantee a place in the JD.
If your previous qualifications are not from the University of Melbourne, they may adjust your final weighted average marks (WAM) depending on the accreditation of your university/institution, subject grading/scales and pass marks.
*3 years (standard course structure) or 2.5 years (accelerated course structure, subject to approval)