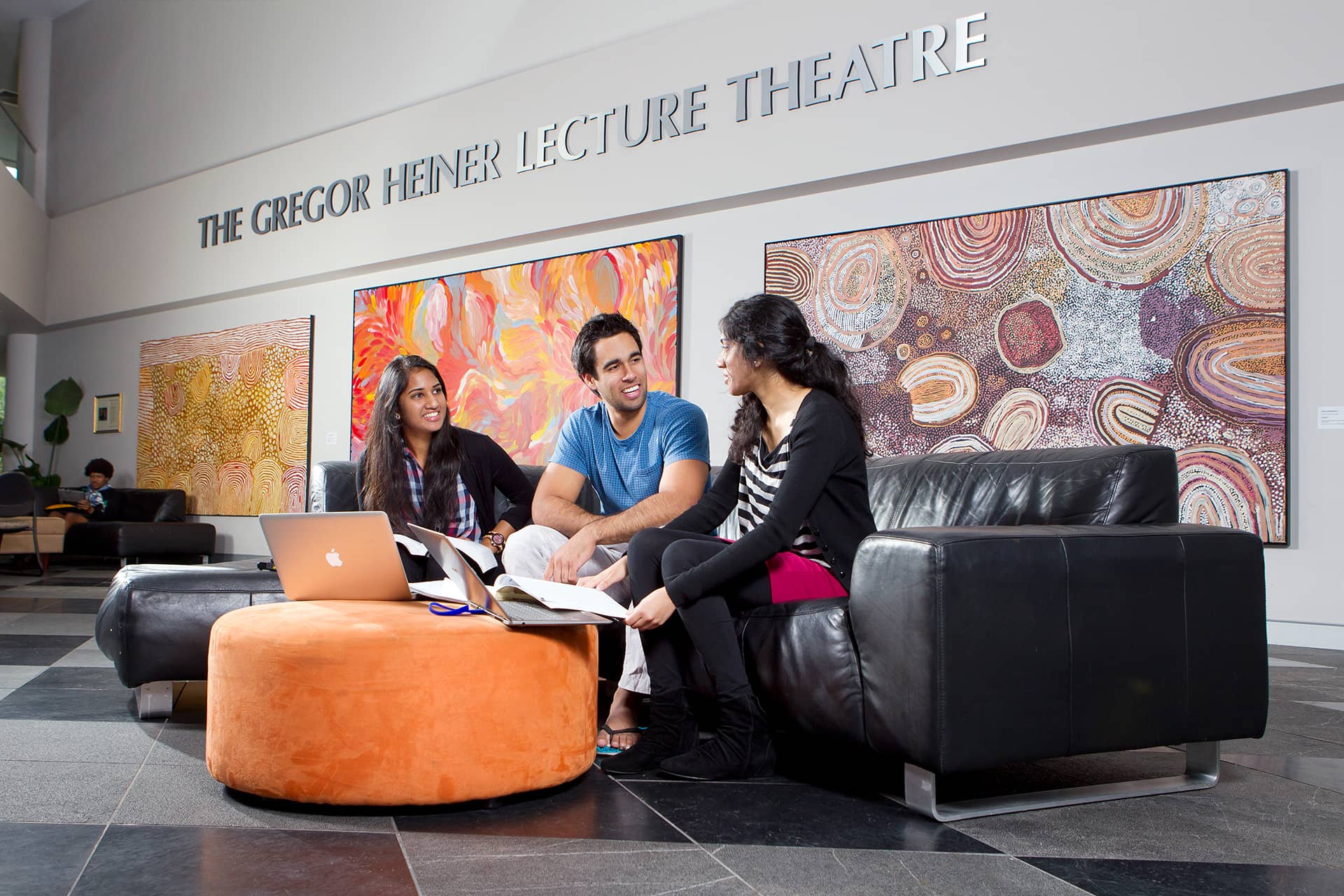 4 ways to make the most of Bond University's student experience while studying remotely
Bond University is renowned for its student experience—the university has been ranked number one in Australia for 15 years running—so there's a common question many of international  Bondies ask before they start classes:
How can I be part of the Bond community while I'm away from campus?
President of Bond's International Student Society and Secretary of the Asian Law Students' Association, Chamudi, has been learning remotely in Bond's multi-modal classrooms for over 12 months. We asked her to share her best advice for new Bondies starting their studies overseas.
1. Get involved in student clubs, societies and associations
The Bond University Student Association (BUSA) oversees almost 100 student-led clubs, societies and associations at Bond. Due to the pandemic, many of these clubs and societies run multi-modal events, activities and initiatives that allow for students all over the world to participate.
Chamudi has experienced the benefits firsthand: "Being involved in the Bond International Student Society and the Asian Law Students' Association, I have met so many people from all over the world.
"In the International Student Society around half of our members are located overseas. We've run events from Spanish classes to yoga classes, all streamed online. I've also participated in networking and women in law events which have run entirely virtually."
2. Use social media to stay in touch
There are lots of opportunities to connect with fellow Bondies outside of the classroom—you just need to know where to look. Chamudi recommends following BUSA, your faculty association and any other clubs you're interested in on social media. It's a good idea to keep an eye on your emails, as your faculty will send out information on upcoming events straight to your inbox.
There is also a dedicated Facebook group for each new cohort at Bond, which is a great way to start making friends before classes even begin!
3. Get to know your classmates
Bond has been running classes in a multi-modal format, where students who are physically on campus learn alongside students joining classes virtually. In every class you will be getting to know your peers, regardless of your location and circumstances.
"Bond has smaller class sizes than other universities, which makes it a lot easier to get to know everyone in your classes," says Chamudi.
"It's very personal and I find that especially in my law classes, everyone is always talking and sharing opinions. I've also made a lot of friends during group assignments, where we are collaborating with remote and on-campus students in a multi-modal way."
4. Say yes to everything  
Chamudi's final piece of advice applies to all new Bond students, regardless of whether they're in Australia or overseas: "Don't be afraid to put yourself out there and try something new," she says.
"That's what uni is all about—getting out of your comfort zone. Keep up to date with what's going on and say yes to the opportunities that present themselves."
Why Study at Bond University?
Bond's personalized approach to education combined with its uncompromising focus on industry relevance sets Bond University apart from every other Australian university. As a Bond student, you will thrive in smaller study groups where eminent professors and industry-experienced lecturers know you by name.
Bond also runs three full semesters a year, with intakes in January, May, and September. This means you can complete a standard bachelor's degree in just two years. It also means you will be out in the workforce up to a year ahead of the rest, earning sooner.
Some popular Bond programs for Canadian and American students include law, physiotherapy, and occupational therapy.
*
Would you like more information about Bond University and studying remotely? Let us know by emailing

[email protected]

or by calling toll free at 1-866-698-7355.