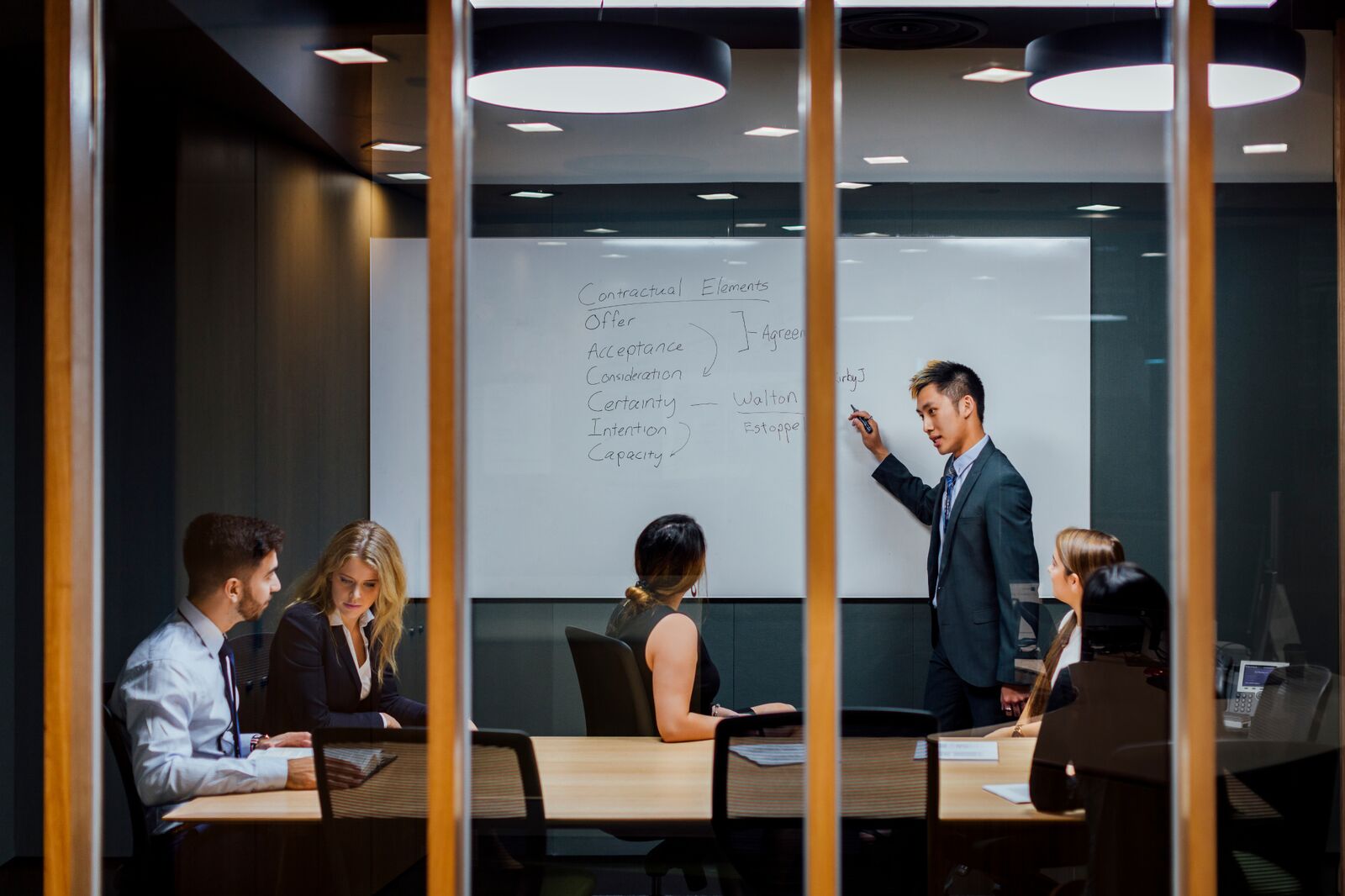 A law school helping hand: The University of Melbourne's MLS Mentor Program
The University of Melbourne's MLS Mentor Program
Starting down your dream career path is exciting, and a bit nerve-racking. You know what helps? Someone who has been there and done that.
As part of the University of Melbourne Juris Doctor degree, the MLS Mentor Program does just that.
Designed to motivate and encourage law students, the program allows students to get a sense of direction for their career path under the guidance of an experienced legal professional.
How does the program improve your law school experience?
1. This program is available to all law students, regardless of what year they are in, and each year students are paired up with new mentors, so they get a range of insights throughout the course of their degree. Mentors come from various backgrounds, including the legal, corporate, government, and community sectors.
2. Law school is competitive, there are lots of study pressures, at times it can feel isolating. A mentor has been there and understands what you're going through. The MLS Mentor Program allows students the chance to develop a supportive relationship with a legal professional.
3. To quote Andy Bernard, "I wish there was a way to know you're in the good old days before you've actually left them."
Law school is the time to experiment and take risks. Mentors help you realize and take advantage of those opportunities before you enter the workforce as a lawyer.
4. Find out what it's really like to be a lawyer and discover what you can't learn in a classroom. Yes, there are a lot of fantastic subjects in law school, but there's nothing quite like learning what your day-to-day will look like after you graduate.
5. Have any and all of your questions answered. You may not always feel comfortable asking your honest questions to your professors or fellow students. A mentor provides the opportunity to chat about everything from the struggles you're facing in class, to current events, to your clerkship or articling applications once you graduate.
How does the program work?
Mentors (professionals) and mentees (students) meet three or four times over two semesters. Meetings can be face to face, email, phone, or video calls.
Mentors and mentees are marched based on nominated law area(s) of interest, gender preference (if any) of the mentor, and location of the mentor. Other match factors include personal hobbies or interest and educational background.
Once paired, mentors may invite the mentees to engage in a variety of activities, including
chats about work/law/career-related matters;
work shadowing (if appropriate);
attending court or meetings (if appropriate);
attending a public lecture;
introducing the student to colleagues (if appropriate);
helping the student develop a network of professional contacts in Australia;
assisting with goal-setting and decision-making
To learn more about this experience, hear from a mentor and student about their experiences with the program.
About the University of Melbourne's Juris Doctor Program
The Melbourne JD is designed for students with an undergraduate degree in a discipline other than law. Melbourne Law School aims to produce intellectually engaged graduates who are well equipped to use their legal training in a variety of professional settings, including legal practice and in their contribution to the community.
Program: Juris Doctor (JD)
Location: Melbourne, Victoria
Semester intake: February each year
Next intake: February 2022
Duration: 3 years (standard) or 2.5 years (accelerated course structure, subject to approval)
Application deadline: TBA. International applicants are assessed throughout the application season on a rolling-admissions basis. The earlier your application is submitted the better. Final application deadline for the February 2021 intake was October 23, 2020.
*
Would you like more information about the Melbourne law program? Contact OzTREKK's Law Admissions Officer at

[email protected]

for more information.