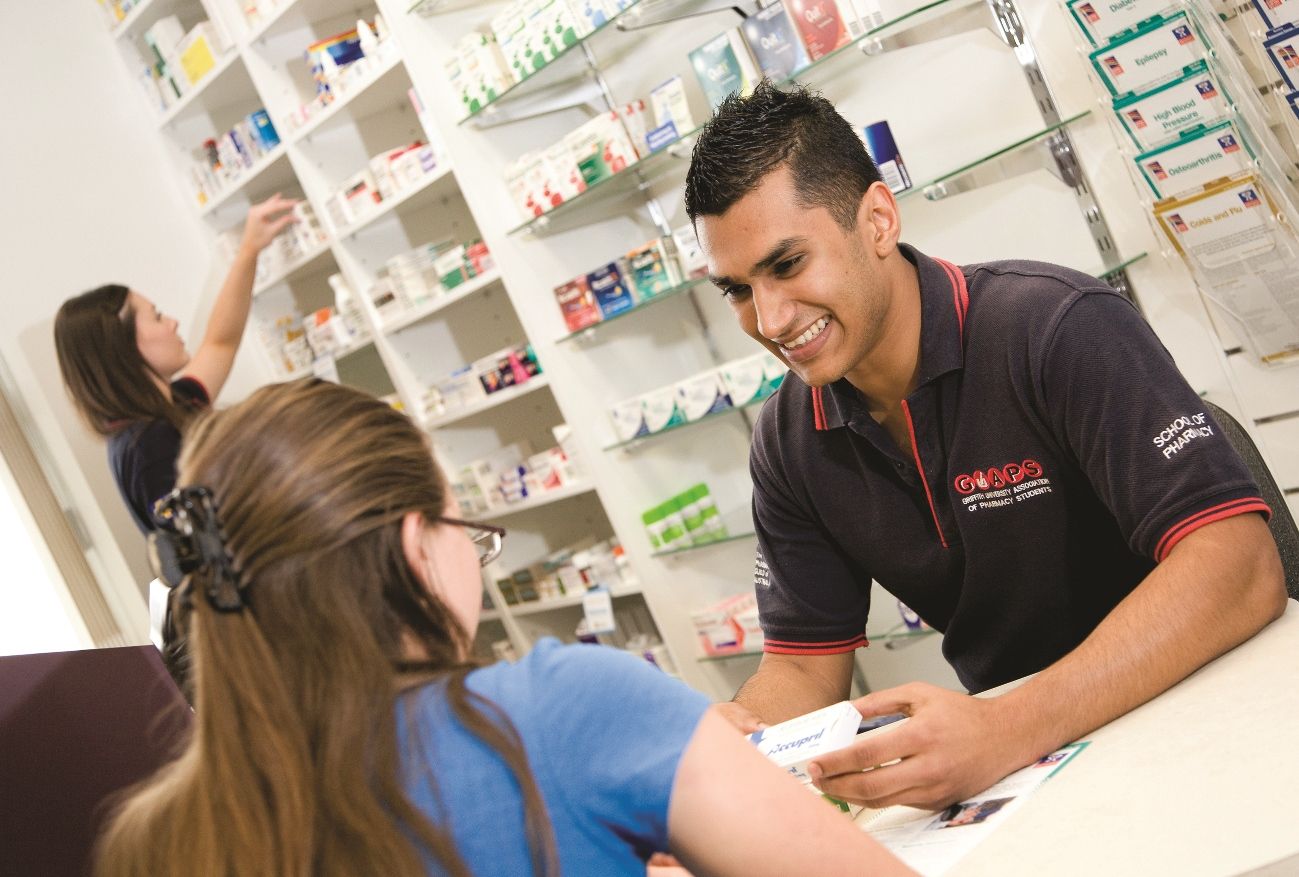 Griffith Pharmacy: An Inside Look
Considering starting a pharmacy program in the new year? Why not learn a little more about Griffith Pharmacy?
OzTREKK chatted with Griffith and some current students to learn some ins and outs about the program. You can check out that webinar recording here!
Head of the School of Pharmacy Shai Anoopkumar-Dukie and Pharmacy Program Director Briohny Spencer were just two of the individuals present on the webinar with OzTREKK. They provided great insight into what students can expect from a Griffith Pharmacy degree, and why it's a program you should consider.
The Griffith Pharmacy program allows students to run their own pharmacy through a gamified simulation, PharmG, along with gaining ample relevant industry experience throughout the course of the degree! (Students can see this course in Year 4!)
In addition, the university touches on how a large focus of the program is on enabling students access to develop connections, both with their peers and the staff. The staff take on a student-centered approach, and with small class sizes, students are able to ensure their understanding is at the forefront. Griffith University strives for that individualized personalized experience for every student!
Student Placements, Remote Learning, Student Experience
Some other things worth noting, are that students can look to start completing placements in second and third years of the program, so you know that hands-on learning commences early on in the program!
The webinar also saw some current and past students joining, to discuss their experience in the program. You can check out their discussion from 26:22 onward.
Ellen is a Canadian student who has completed the Bachelor of Pharmacy, Master of Pharmacy, and is now completed her PhD at Griffith. She touches on her experience with the university and how the accessibility of staff to answer questions and make you feel welcome has always been very prominent.
Sophia is a second-year pharmacy student who's based in Toronto, and touches on her experience learning remotely!
Time Stamps
0:00 – Housekeeping Items
1:39 – About OzTREKK
2:43 – Griffith University Location
3:15 – Bachelor of Pharmacy Admissions Requirements
4:20 – Griffith Introductions – Head of School of Pharmacy
5:50 – Acknowledgement of Country
6:06 – Reasons to Choose Pharmacy and Pharmacology
6:34 – Reason 1 – Flexibility in Pathways
7:58 – Reason 2 – Innovative and Interactive Learning
10:24 – Reason 3 – International Opportunities
11:14 – Reason 4 – Expert Staff
15:43 – Reason 5 – Employability
17:27 – Gold Coast Health and Knowledge Precinct
18:40 – Bachelor of Pharmacy Program Director
20:02 – Pharmacy Program Foundation Year
22:04 – Credit Points Needed to Complete Program
23:18 – Program Structure
26:22 – Intro and Q&A with Current and Past Students
47:08 – Further Questions
Watch the full webinar recording!
Pharmacy Graduates – Employability
And what about employability? Can Griffith Pharmacy graduates find jobs? Watch this teaser clip for the stats!
Program: Bachelor of Pharmacy
Location: Gold Coast Campus, Queensland
Semester intake: March 2022
Duration: 4 Years
Application deadline: No set deadline, but we encourage students to apply at least three months before the program starts.
*
News
OzTREKK
Student Profile