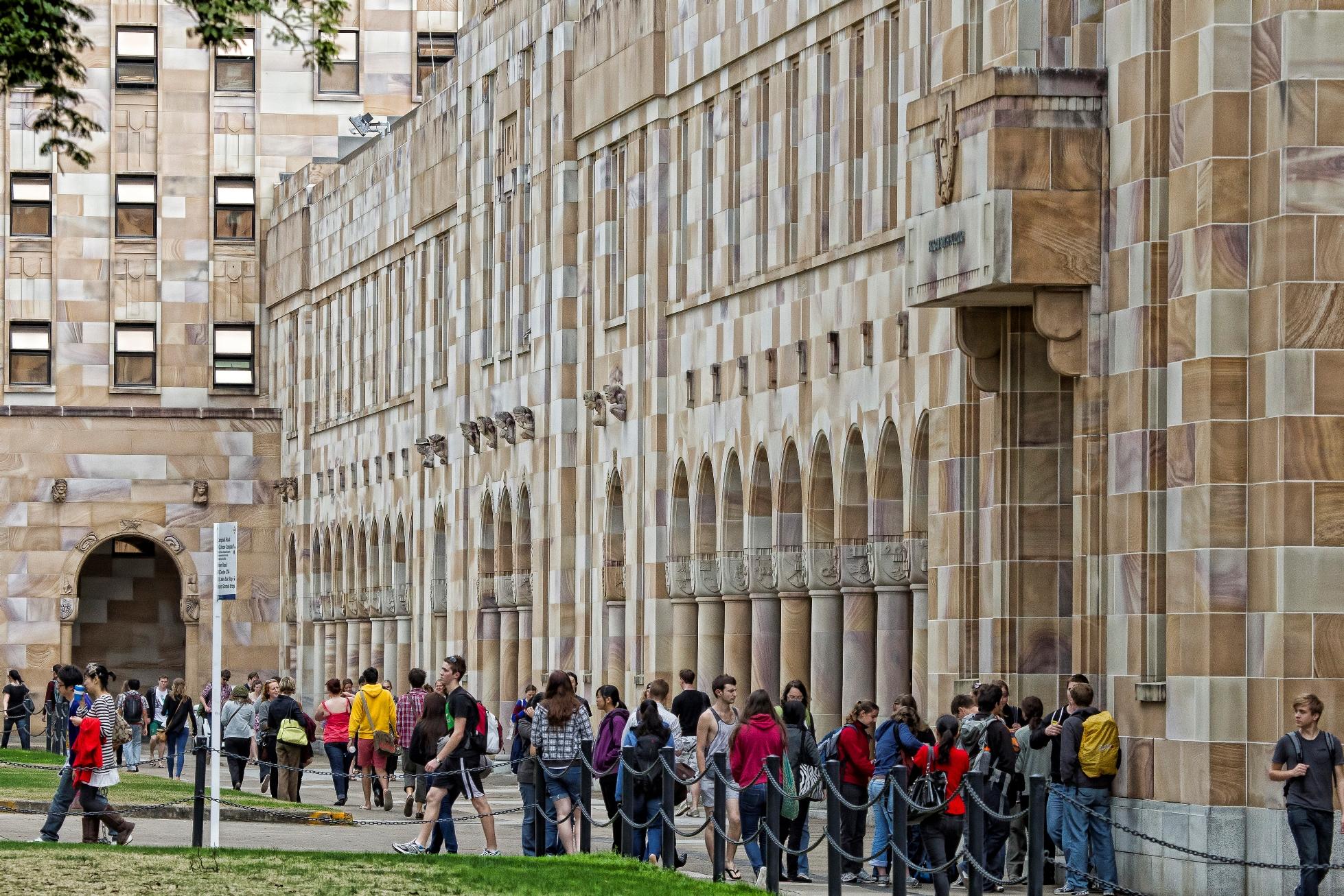 Exploring University of Queensland's history in the Great Court
Every university campus has a feature that makes it special, and at the University of Queensland St. Lucia campus that incredible characteristic is the Great Court. Nestled in the heart of campus, the Great Court has an inviting lawn, historical buildings, and interesting sandstone carvings. If you're still waiting for your letter to Hogwarts, this may make some of those aesthetic dreams come true!
Designed in the mid-1930s by Queensland Government architects, the court was designed as a modern take on the European quadrangles of monasteries and universities. Architects were tasked with making it an embodiment of the Australian spirit of art but with European culture. Simple, right?
The court's construction began with the Forgan Smith Building when the university moved from Old Government House to St. Lucia, with the first stone being laid on March 6, 1937. Over the next 40 years, the Duhig Library, Steele Chemistry building, Richards Geology building, Parnell Physics building, Goddard Biological Sciences building, and Michie Western Arts building were completed.
It's not just a block of brown buildings though! A variety of colours of stone were used to create a patchwork of purples, lavenders, creams and browns, that are especially impressive after a Queensland rain.
As you walk around these impressive buildings, you'll also notice a host of memorable statues and carvings. You'll notice tributes to elite scholars like William Shakespeare and Charles Darwin, along with important crests and significant Queensland flora, fauna, and history. There are also carvings of those who made significant contributions to UQ, like Dr. Freda Bage, the first principal of the Women's College and the first woman to be elected as a member of the University Senate.
Today, the Great Court is a hub for students to study, socialize, and participate in events. If you're looking for some fresh air (and a great Instagram post, #nofilterneed), this is your spot!
Explore the Great Court further, along with other St. Lucia campus highlights like the student centre, library, Art Museum, sport facilities, and community garden? Take a virtual tour.
What can you study at the University of Queensland?
UQ offers opportunities for students to gain practical experience and make valuable connections with prospective employers through internships and work placements.
Popular University of Queensland programs for Canadian students include medicine, dentistry, physiotherapy, pharmacy, veterinary science, occupational therapy, speech pathology, audiology, teaching, and law.
*
Do you have any questions about studying at the University of Queensland? Contact us at

[email protected]

or call toll free 1-866-698-7355 for more information about how you can study in Australia!