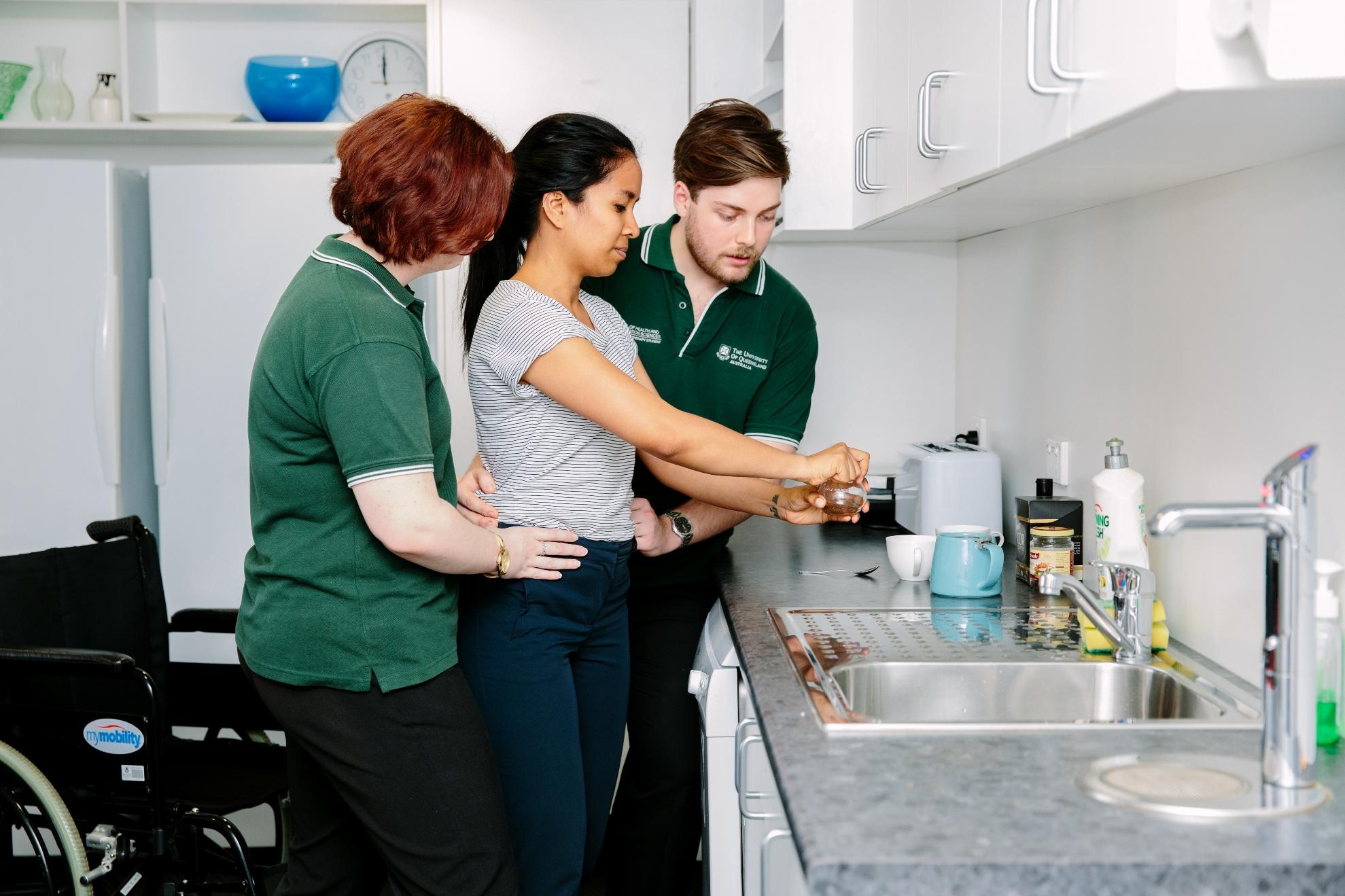 Explore University of Queensland's impressive rehabilitation sciences facilities
Starting with the establishment of its physiotherapy program in 1938, the University of Queensland's School of Health and Rehabilitation Sciences is a leading Australian institution for teaching and research in audiology, occupational therapy, physiotherapy, and speech pathology. It has a strong focus on scientific endeavors and a long history of high-quality outcomes.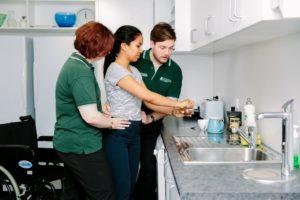 Strength and Conditioning Laboratory
As part of the School of Human Movement and Nutrition Sciences, the Strength and Conditioning lab is used by students across all exercise-based programs. Here, students have access to a variety of training and rehabilitation equipment, like squat racks, pull-up bars, plyometric boxes, powerlifting platforms, cable and pin-lifted weight machines, to work with various clients.
Clinical exercise physiology students participate in specialized exercise clinics for clients with medical conditions such as cancer, diabetes, obesity, depression, cardiovascular diseases, while exercise and sport sciences students work healthy populations and athletes to help them meet their specific fitness goals.
Simulation House
The Simulation House is used by occupational therapy and physiotherapy students as a space to practice working with patients with ongoing health conditions or those adapting to life at-home or during rehabilitation.
It is designed to replicate the home environment and provide the opportunity to simulate a range of activities and difficulties that clients would face at home. These include such tasks as making the bed or a cup of tea, loading or unloading a dishwasher, or getting in and out of the shower.
No detail is too small, right down to the inclusion of various drawer and cupboard handles, as students need to understand the importance of a patient's physical environment on their success in navigating daily activities.
Telerehabilitation Clinic
Just above the Simulation House is UQ's Telerehabilitation Clinic. The first of its kind in Australia, this facility was established in 2015 with a donation from the Bowness Family Foundation. It seeks to provide superior care by removing barriers for clients with challenges affecting communication, movement, and participation.
This facility allows students in the various rehabilitative science programs to deliver services to patients in their own homes and communities using technology. Under the supervision of educators who are experts in the field, students interact with and treat real-life patients.
In the clinic, students are exposed to a range of emerging digital health technologies, and gain the knowledge, skills, and experience needed to practice in their field upon graduation. Research demonstrates that the outcomes clients achieve through these telerehabilitation sessions are just as good, if not better, than seeing a therapist in a more traditional clinic.
Want to explore these facilities further? Take a virtual tour!
*
Would you like to learn more about becoming a audiology, occupational therapy, physiotherapy, and speech pathology student at University of Queensland? Contact OzTREKK's Australian Rehabilitation Sciences Admissions officer at rehabsci@oztrekk.com for more info!