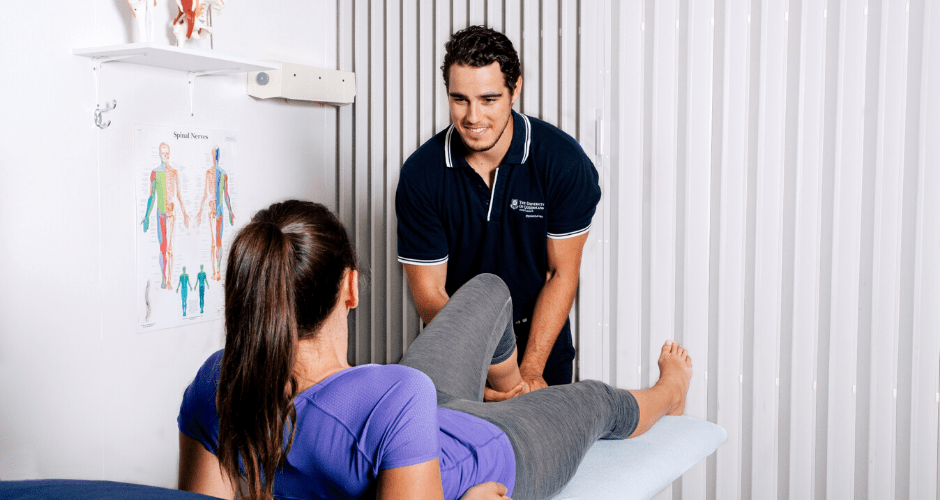 Welcome to Physio 101!
So, you're interested in physio! Wondering where to start? What does physio in Australia look like? What are your options when you finish your degree?
Here, you'll find information, tips, and physio students take over our OzTREKK Instagram account.
We're bone-afied experts
All of the graduate physio programs we work with will get you where you want to go on the path to becoming a physio, but do you know what makes them unique? Here we share some things you may not know yet about each program along with some super helpful student reviews and experiences.  
If you have any questions along the way, please email us at [email protected].
Monash University
Program: Doctor of Physiotherapy
Duration: 3 years
Starts: July
Location: Clayton, (approximately 40 km southeast of Melbourne), Victoria
A key feature of the Monash Doctor of Physiotherapy (DPT) program is that you will be a physiotherapist in training from Day 1 of the course.
You will get hands-on experience and exposure to the clinical environment from the start of your degree. Monash offers early work-integrated learning opportunities where you will see physiotherapists in action from Year 1. This is an opportunity to observe physiotherapy practice in a range of settings including private practice, acute hospital and aged care.
You will also take part in simulation activities and practice your new skills in Monash's specialized physiotherapy practice labs and rehabilitation gym on campus. In addition, there are opportunities to learn collaborative practice alongside students from other areas of health, which will prepare you to provide the best possible patient care.
University of Queensland
Program: Master of Physiotherapy Studies
Duration: 2 years (4 regular semesters, 2 summers semesters)
Starts: November
Location: St Lucia Brisbane, Queensland
The UQ School of Health and Rehabilitation Sciences administers several clinics, offering a quality service to the community. These clinics provide you with experience in order to gain clinical competency, as well as the opportunity to experience specialized teaching and research.
The University of Queensland Physiotherapy School offers a graduate-entry two-year Master of Physiotherapy Studies designed for those students who have a bachelor's degree and wish to gain qualifications to register as a physiotherapist.
UQ is a leader in tele-rehabilitation research and practice, and run an interprofessional tele-rehabilitation clinic that services people in remote and rural Australia. UQ also has a growing interprofessional education curriculum to enhance your ability to work in an inter-professional healthcare team. 
You will have the opportunity to work in a team to complete a research project, receiving mentorship from internationally recognized physiotherapy researchers.
Survey Says…
"I love UQ and this program. It's intense but so fulfilling. In the 8 months I've studied here I feel like I have learned so much. The professors are awesome and you really feel as if you are getting the best most up to date evidence presented to you every day." Joel T, 2018
"I like that our class is of 38 which means we have greater exposure with professors and they teach us handling techniques themselves. UQ is rated one of the highest in Australia and I m hoping to take a lot back home especially manual handling skills which is years ahead of Canada." Tony K, 2018
"Great program I'm learning lots and great campus with lots to do all the time." James D, 2019
University of Sydney
Program: Master of Physiotherapy
Duration: 2 years
Starts: March
Location: Lidcombe, (approximately 16 km from Sydney), New South Wales (moving to Sydney CBD in 2021)
The Master of Physiotherapy develops the ability to use highly-developed clinical reasoning skills to assess, diagnose and treat people with movement problems caused by a wide variety of joint, muscle, nerve and metabolic disorders. You will also learn to help people avoid injuries and maintain a fit and healthy body.
During this two-year degree, you will explore introductory and advanced musculoskeletal, neurological, and cardiopulmonary physiotherapy, applied to patients across the lifespan. Biomechanics, occupational health and community health are incorporated in various units of study, and evidence-based practice and professional practice are embedded throughout the curriculum.
Moving to main Sydney Campus in 2021
The Sydney Faculty of Health is moving Camperdown campus in 2021, and they have already begun the transition. In some semesters, students will have classes at both the Cumberland and Camperdown campuses. Classes will be timetabled to allow students with a standard enrollment pattern to come to a single campus each day, where possible.
Why Study with Sydney?
• Brand new education and research facilities
• Graduate career-ready and in demand
• Finish in 2 years as a postgraduate student
• Hands-on clinical training
• Learn from highly respected practitioners and researchers
Survey Says…
I like the university. Being on the Cumberland campus is slightly outdated; however, it helps develop friendships because the campus is unique and small so that you recognize people in your program much easier." Spencer D, 2019
In the News
Applications, Interviews
& Offers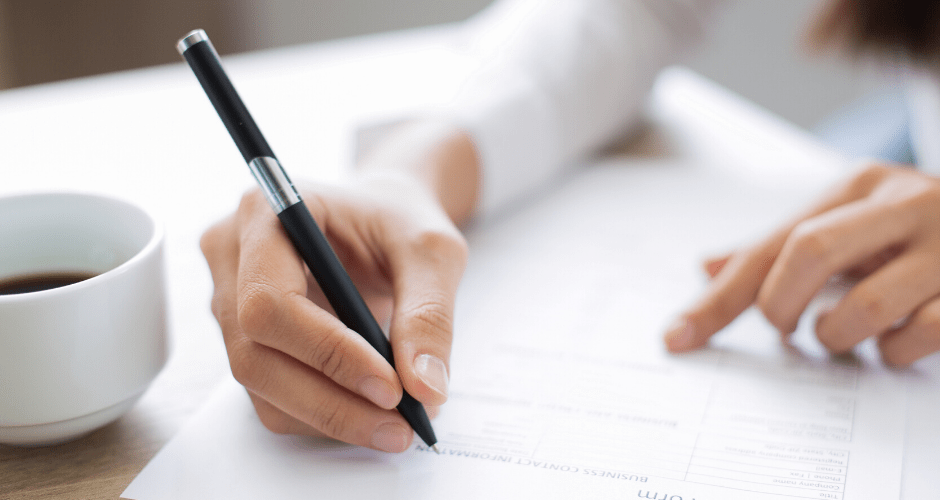 It's going tibia okay!
Now that you're familiar with the graduate physio programs offered by our university partners, let's get you another step closer to a career in physiotherapy! The application, interview, and offer processes can vary by university, so we have outlined all the things you need to know to make the process easy and breezy.
Our Physio Team has worked tirelessly in the last couple months to create a pre-assessment process that will help you find your best fit for eligibility.
Watch this video to see exactly how the process works, and then send your pre-assessment email along to us!
The Interview Process
Once you have applied, you may need to sit an interview! Two of our partners, Bond and Melbourne, require students to take part in an interview as part of the assessment process. This means that your interview performance will be reviewed alongside your grades and prerequisites. Both universities follow the MMI format for their interviews, which means several faculty members will be on hand to ask you questions (individually), and you'll have a moment to think of your answer before moving on to the next interviewer's question.
Watch this video to learn more about interviews and get some tips for success!
The Offer Process
Our fingers are crossed for you as you enter the next phase of the application process: offers! When offers arrive, we have the distinct pleasure of contacting students and making their dreams come true.
Much like deadlines and interviews, each university has a different timeline for issuing their good news. Have a look  here to find out when you can expect your offer from your top choice!
General Offer Timeline
Bond – From October
Flinders – Rolling, beginning in April
Macquarie – Rolling, beginning in August
Melbourne – From mid-October
Monash – Rolling, beginning in August
UQ – Rolling, beginning in April
Sydney – Rolling, beginning in April
Should you receive an offer (or more than one), your admissions officer will also counsel you if you're unsure which program is the right one for you. After all, there's a lot to think about: university location, class sizes, practical experiences, campus life… plus a whole lot more!
We're here to guide you through the entire acceptance and predeparture processes. Whenever you have questions or concerns, we are just an email or phone call away!
Australia's better than the wrist! 
Want to learn more about the programs and how placements run? We've got the details for you! Select your preferred university below to learn more about what it's like to study and how placements work.
Monash University Studying & Placements
Program Structure
Monash University has two semesters per year: semester 1 (February / March); and semester 2 (July), and the Doctor of Physiotherapy starts in July every year.
The Monash DPT program will look different throughout each year of the program. However, a student can expect around 18 contact hours (in class) per week plus additional self-study time for every contact hour.
Classes are generally scheduled from Monday to Thursday, although there are some Friday attendance requirements. In the second and third years of study, most of the time will be spent on clinical placements gaining practice experience at Victoria's leading hospitals and health services.
Placements
Monash University partners with some of the state's major healthcare providers to give students access to high-quality clinical training. Placements take place in a range of facilities from hospitals to rehabilitation centres to private practice. Your placement could take you to The Alfred—Australasia's largest trauma centre, to community rehabilitation at Peninsula health, or even to a rural healthcare service.
Clinical education in the Monash DPT program includes exposure to acute, subacute and community / outpatient experiences, with cardiorespiratory, neurological, and musculoskeletal patients across the lifespan.
In the final clinical placement in Year 3 of the DPT program, students will be able to select from a range of clinical placements depending on their interest and previous experiences upon availability. Students can also elect to complete an additional voluntary clinical placement in their area of interest in the final year of their program.
Need more info? Email us at [email protected] for a Physiotherapy Admissions Guide!
University of Queensland Studying & Placements
Program Structure
The UQ Master of Physiotherapy Studies can be completed in 2 years as the program runs over 4 regular semesters, and 2 summers semesters. The program begins in November each year.
The program is designed to equip students with the theoretical knowledge, skills, and professional attributes for a career in physiotherapy. You'll gain an extensive body of knowledge and the clinical abilities, problem-solving skills and professional attributes to provide competent physiotherapy service in a wide range of contexts.
You will typically have about 20 hours of face-to-face contact, which includes a ranging of learning experience such as blended lectures, tutorials, hands-on practical sessions and clinical visits to hospitals, schools, aged-care facilities and sporting organizations.
You will spend almost half of your time doing hands-on practice and clinical simulation,
UQ has a high staff:student ratio in their practical sessions for tutors to give you personalized feedback on your practical skills.
In the final part of your program, you will be in full-time clinical immersion under the supervision and mentorship of leading physiotherapists.
Placements
As a UQ physio student, you will undertake more than 1025 hours of supervised clinical practice in a range of clinical settings that includes hospitals, educational facilities, other health care organizations, private practices and UQ's internal clinics.
You can indicate your preferences for your placements in terms of area of practice and location. You may also self-source your observational placement to customize the placement based on your interest! 
UQ has a dedicated staff member who will support you through the international registration process. This staff member has taken the Physiotherapy National Exam and has worked as a physiotherapist in Canada.
During your placements, students will have the opportunity to apply your theoretical knowledge acquired through coursework and research to practice and develop your clinical skills in real-life settings. You will commence full-time clinical placements in the second year of the program, and UQ has several staff dedicated to source placements and support students while on placement.
UQ has physiotherapy clinics in specialized areas of practice, including developmental pediatrics, musculoskeletal and sports injury, and neurology, ageing and balance. You'll get to apply your knowledge and develop practical skills during your studies.
Read more about clinic placements for UQ physiotherapy students.
We Asked UQ…
How has COVID-19 changed the way your program is being offered, if at all? Were students given any opportunity to get involved in providing help to the community?
We adapted learning material to be delivered online when COVID-19 restrictions did not enable face-to-face teaching to occur.
We will return to face-to-face practical teaching next semester, but are prepared to move online if needed if a second wave occurs. Any international students who are not able to enter Australia due to travel restrictions will be able to study remotely and will be supported with online sessions.
Student clinical placements have continued through the COVID-19 crisis. Our students have had the opportunity to contribute to the healthcare workforce on placement. Students were also offered the opportunity to be part of a surge workforce that would be called upon if needed.
Need more info? Email us at [email protected] for a Physiotherapy Admissions Guide!
University of Sydney Studying & Placements
Program Structure
Like most other universities, the University of Sydney has 2 regular semesters, semester 1 (February / March); and semester 2 (July). The 2-year Master of Physiotherapy begins in February / March each year.
The Master of Physiotherapy includes studies in neurosciences for physiotherapists, functional musculoskeletal anatomy, and advanced cardiopulmonary, musculoskeletal and neurological physiotherapy. Students will undertake a comprehensive program of practicum, professional and scientific practice studies, enabling them to confidently practice as a physiotherapist health-care organizations, private practices, schools, and community, sports and workplace settings.
Placements
Clinical placements begin in Year 2. Students complete four block-mode clinical placements throughout their program, which are complemented by coursework studies. Sydney MPT students are required to complete at least one of those placements in a rural or regional location.
Clinical and academic components to this program seek to create graduates who are ready to enter the profession and who have a range of experience in different social and clinical contexts.
Need more info? Email us at [email protected] for a Physiotherapy Admissions Guide!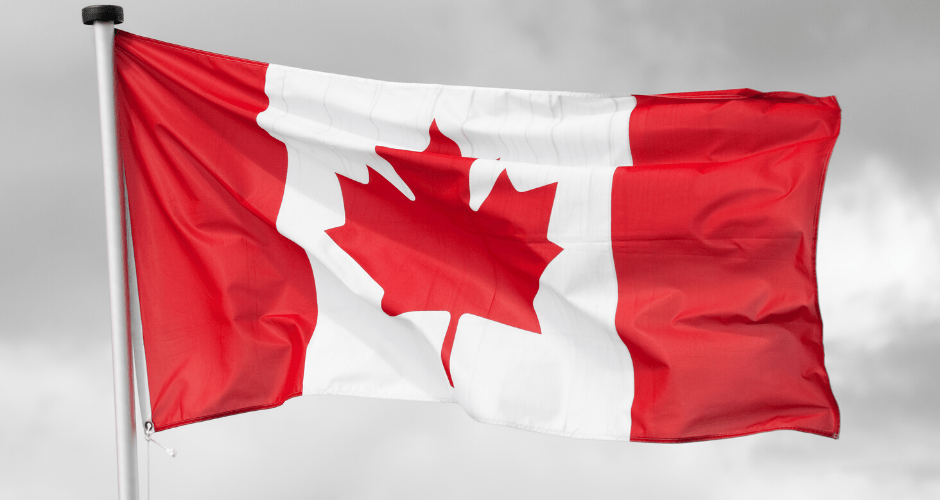 Are you in-tendon to return to Canada?
What happens when you finish your physio studies and are ready to return home to Canada? We have that info for you and can help you understand the process. Join the webinar tonight too for more info from a graduate who has been through it all!
You've graduated! Congratulations! Now what?
First, complete a course called "The Context of Physiotherapy in Canada," offered at the University of Toronto, which has an online course that you can complete before leaving Australia.
In order to practice physiotherapy in Canada, you must register with the physiotherapy regulatory body in the province you intend to practice. The Canadian Alliance of Physiotherapy Regulators (CAPR) recognizes degrees from Australian universities, as long as you meet the requirements including completion of a minimum number of clinical hours.
Once you complete the course, your next step is to apply to the Canadian Alliance of Physiotherapy Regulators (CAPR)  to have them assess your qualifications based on two criteria:
1. Education (degree at an accredited university)
2. Supervised clinical hours (minimum of 1,025)
Once the Alliance successfully assesses your credentials, you would need to complete the Physiotherapy Competency Exam (PCE) like any other physiotherapy graduate in Canada prior to provincial registration:
Have credentials assessed by the CAPR
Write the Physiotherapy Competency Exam (PCE)
Register with the provincial regulatory body where you intend to practice
Webinar with Sydney MPT Graduate
University of Sydney MPT grad, Alexis, shares her experience with living and studying physiotherapy in Australia, and coming home to practice after she graduated.
Read Alexis' story: Sydney physiotherapy student talks about her path to success
Get more details on our Practicing Physiotherapy in Canada page!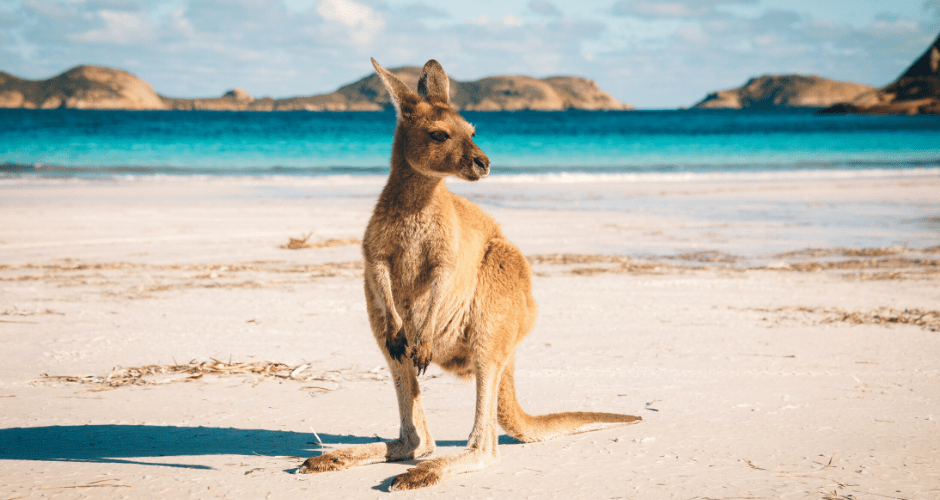 I'm patellin ya—it's great!
So, you've graduated. You've landed a great job… and it's in Australia. What now?
While most graduates plan to return home to Canada, many also fall in love with Australia and choose to stay either for a little or a lifetime! Here are the basics about staying in Australia to practice physiotherapy.
Australian-educated physiotherapists must be registered with the Physiotherapy Board of Australia before they can practice. You can apply for registration through the Australian Health Practitioner Regulation Agency (AHPRA) about 4 to 6 weeks before graduation.
As of September 23, 2019, all of OzTREKK's physiotherapy are recognized as accredited by the Physiotherapy Board of Australia.
To register to practice in Australia, you can register online.
Graduates must register within 12 months of graduation. When you renew each year after that, you'll be asked about your recent practice. If you don't meet the standard, you'll need to provide more information.
1. In the online portal, create a profile and prove your identity.
2. When you register, you'll be asked about criminal history, health impairments and English proficiency.
3. Agree to abide by the Code of Conduct which means that you will provide safe and ethical care to patients.
4. Complaints can be made against your conduct, performance or health.
5. Declare to let the board know if your criminal record changes and to keep track of your continuing professional development.
6. Pay the fee.
Get the full details about registering as a physiotherapist in Australia!