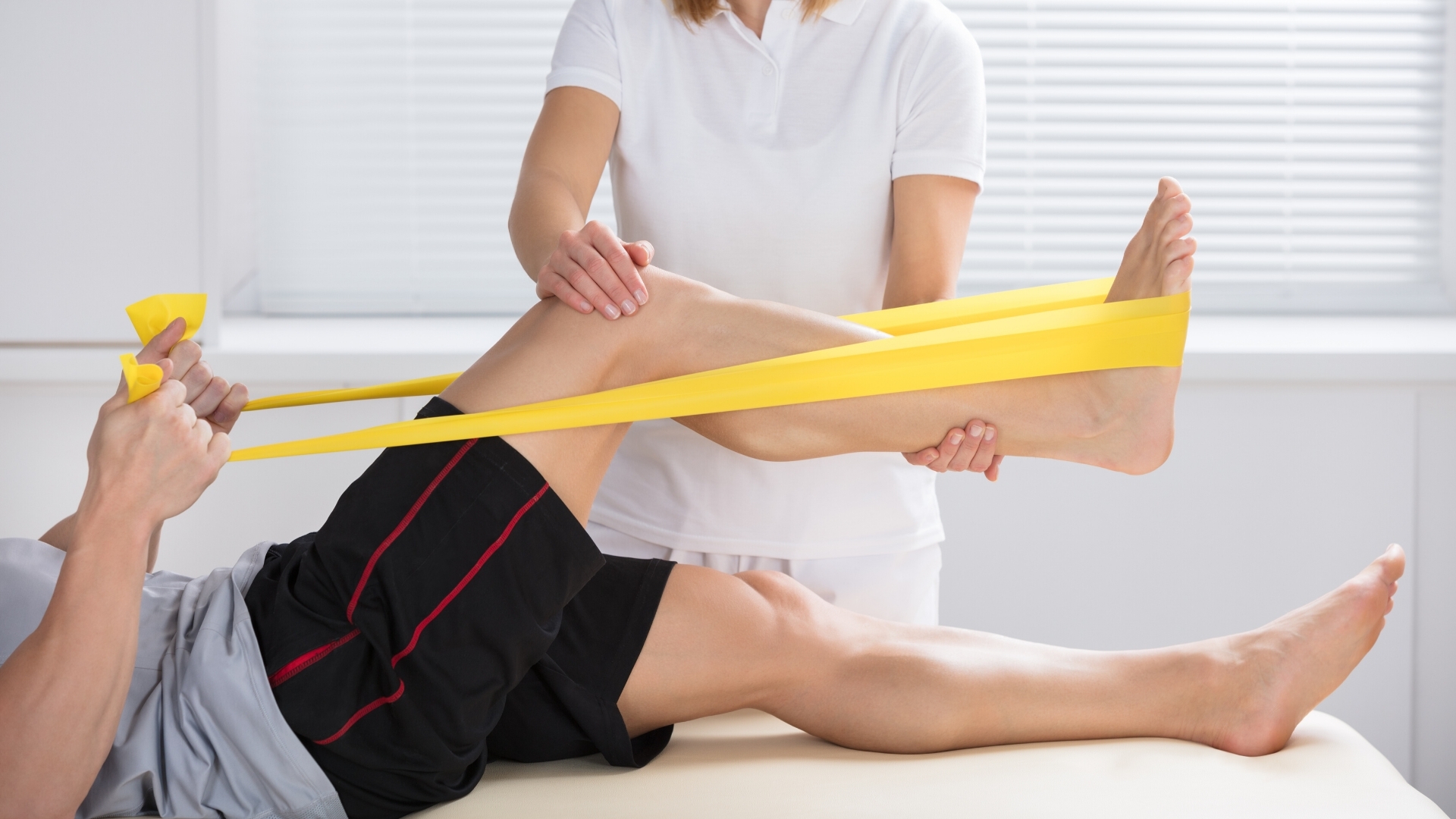 Sydney Master of Physiotherapy student has placement in Vietnam
During her time at Sydney Uni, Master of Physiotherapy student Rachel Haines travelled to Vietnam for a four-week student placement with the Học Mãi foundation, along with 20 other medicine and allied health students from the University of Sydney.
On her return, Rachel wrote about her adventures in and around the Bach Mai Hospital. Here's what she has to say about her student placement.
My heart is pounding as I make my way from Hanoi Airport to my hotel in the front passenger seat of a car that is speeding along a highway and darting haphazardly through traffic, at times centimetres away from a collision. Looking into the distance through the hazy air I can see the bright lights of Hanoi city looming closer and the reality of living and working in a foreign country for a month slowly begins to dawn on me….
Rachel's #USydonTour experience
Xin chao! My name is Rachel Haines and I am a second-year Master of Physiotherapy student at the University of Sydney. I recently completed a four-week physiotherapy placement at the Bach Mai Hospital in Hanoi, Vietnam, with the Học Mãi foundation.
Học Mãi is a non-for-profit foundation of the University of Sydney dedicated to improving healthcare in Vietnam through education and research. The foundation provides a range of opportunities for healthcare leadership and education. I was fortunate enough to be part of the important work they do through Học Mãi's student exchange program.
I found out about Học Mãi soon after I started the Master of Physiotherapy at the University of Sydney, a degree that ignites my passion for making a profound impact on the lives of others through physiotherapy. The idea of an overseas placement was exciting and would provide me with a unique experience that would help me grow both professionally and personally.
While on student placement in Vietnam I was required to work at the Bach Mai Hospital from 8:30 a.m. to 4 p.m. Monday to Friday. I was based mostly in the Rehabilitation Department where the majority of patients were recovering from recent traumatic brain injuries, strokes or spinal cord injuries. I also got to spend some time in the Respiratory Department and at the National Hospital of Paediatrics where I worked with patients suffering from conditions such as bronchiectasis and cerebral palsy.
The highlight of my practical experience was spending two weeks working with a woman who was born with deformed feet and had recently suffered a spinal cord injury. She was initially only able to stand for one minute and 43 seconds, but by her final session she was able to stand for three minutes and 30 seconds. I got to train her balance, coordination and strength and it was personally very rewarding to see a patient improve so much and be satisfied with my work.
During my free time, I travelled around Vietnam and immersed myself in a culture so different to my own. I visited the spectacular cities of Hoi An, Sa Pa and went on a cruise through Ha Long Bay, which is one of the Seven Wonders of the Natural World. I also had time to sight see the city of Hanoi and found historic temples, explored Hoa La Prison, visited the oldest university in Vietnam, watched a traditional water puppet show, played some street games with the locals and so much more.
The Vietnamese healthcare system is very different to Australia's, and Vietnamese patients have a different understanding of health literacy and expectations of health professionals compared to patients in Australia. A core concept that I've learnt through the Master of Physiotherapy is that patients have the best outcomes when an active treatment approach that accommodates individual patient preferences is taken. However, the majority of the physiotherapy interventions I observed in Vietnam and took part in were passive with little patient input.
Patients in Vietnam undertake a lot of whole task practice such as walking and moving from sitting to standing, whereas in Australia there is more of an emphasis on partial practice. I do not think that one approach is necessarily better than the other, but it is interesting to note the differences in treatment choices.
My experiences in Vietnam challenged some of my beliefs about service delivery of physiotherapy to patients. At times the language barrier and cultural differences were challenging, but I was always surrounded by the friendliest and most accommodating local people and felt constantly supported by the Hoc Mai and University of Sydney team back home, which made the whole experience so much more enjoyable.
Last year, my first year of the degree, was a massive learning curve for me as physiotherapy consists of a unique combination of theoretical concepts in addition to practical skills to become proficient. To get this far has taken a lot of hard work and many hours in the library.
This year will mark my second and final year of the Master of Physiotherapy. I am looking forward to practical placements where I can further adapt the skills and knowledge I've learnt. At the end of my degree I hope to use my skills in a rural location and make a difference to people who don't have regular access to physiotherapy services.
My placement in Vietnam was very fulfilling both personally and professionally as I worked with patients, many of whom turned out to be from rural areas and who benefited from the skills that I had learned in Australia. I gained an understanding and appreciation of a culture and healthcare system very different to the one I have experienced in Australia, and have subsequently become a more rounded and globally conscious physiotherapy student.
Travelling abroad as part of a university degree is one of the most enriching and worthwhile opportunities on offer to students. It is a gateway to all sorts of experiences, friendships and memories that will last a lifetime.
By Rachel Haines GEM2 Physio
University of Sydney's Master of Physiotherapy
The University of Sydney offers a two year, graduate-entry physiotherapy program, which is intended for students coming from an undergraduate degree in a related field and who wish to gain the requirements to become a physiotherapist. Coursework throughout this program builds on the major areas of the profession, such as musculoskeletal, cardiopulmonary and neurological physiotherapy, as well as looking at the profession in its societal context.
Program: Master of Physiotherapy
Location: Lidcombe, (suburb of Sydney), New South Wales
Duration: 2 years
Semester intake: March each year
Application deadline: *While the application deadline is October 30 each year, you are encouraged to apply as early as possible.
*
News
OzTREKK
Student Profile