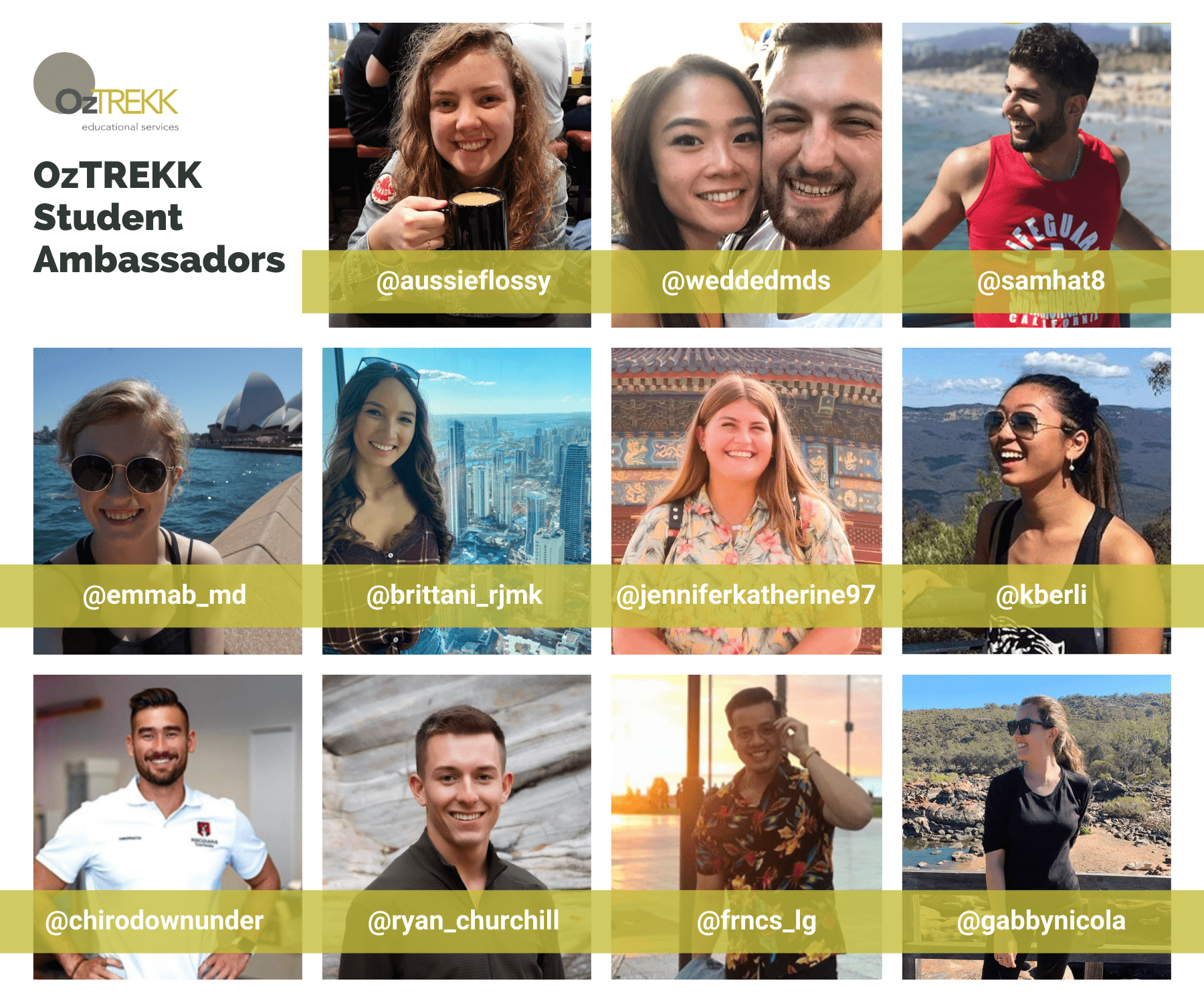 We're looking for OzTREKK Student Ambassadors
Everyone has a story to tell… what's yours?
We're looking for people just like you—students who are studying in 2021 to share your student experience.
This hasn't been a "normal" year, which means that now more than ever, students need to see what studying at or with an Australian university is really like and why it could be a good path to their future.
Whether you're in Australia right now, prepping for your next year of study, or you're in Canada figuring out how you're going to make the most of starting your program online, we want you to share that experience.
Tell Your Story and Build Your Community
This is about you, not us! You're the expert!
Maybe you have plenty of advice of make the road smoother for future students.
Maybe you're really passionate about your program and university.
Maybe you dream of creating a network of like-minded individuals. Future students, parents, university representatives, alumni—you never know who you will meet along the way in this journey.
We're providing an open platform on which you can share your struggles and your successes, and use to help you connect with others who are considering following in your footsteps.
What's In It for You?
Paying it forward! Help future students who are in the same place that you once were.
Networking! Connect with current and future students, along with alumni and university representatives.
Skill and resume-building! Develop your marketing and communication skills.
A gift (or two)! Get a gift card or two throughout the year as a little thank you for your hard work.
How to Apply
Show us what you've got! Please include a 2-minute video showcasing your skills. Show us an example of the content you would create as a social media ambassador. Be creative!
*
If you have any questions, please email us at ambassadors@oztrekk.com. We look forward to seeing your submissions!
OzTREKK
OzTREKK Ambassadors