Five OzTREKKers have graciously agreed to document their journeys to help you understand more about their Australian universities, programs, and what living in Australia is really like! Get all the nitty gritty of "real life in Oz" by following us on Instagram and Facebook!
Kimberly Li
University of Sydney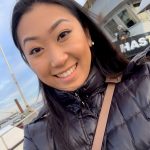 Master of Occupational Therapy
Hometown: Vancouver, British Columbia
Bachelor's degree: Kinesiology
Why Australia? What really helped me to decide that I wanted to leave everything behind and move to Australia for my post-grad was recognizing that there is no better time to do something like this than now!
Anthony Caiazzo
University of Queensland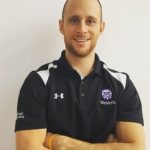 Master of Physiotherapy Studies
Hometown: Waterloo, Ontario
Bachelor's degree: Kinesiology
Master's degree: Strength and Conditioning Coaching
I took it upon myself to fly over to Australia first (January 2018) to look at all the schools that I applied to. If you have the time and the funds for this, I would seriously consider doing that as an option. I find it better to making such a monumental decision by actually seeing the campus, life, and culture where you'll spend the next 2–4 years. If you don't, that's perfectly fine, but just make sure you take a virtual tour, read comments and past student reviews, etc.
Cameron Bowers
Griffith University
Doctor of Medicine
Hometown: Littleton, Colorado
Bachelor's degree: Anthropology
Master's degree: Kinesiology
Deciding to apply to medical school in Australia felt right for me. I've always loved travel and I am deeply passionate about global healthcare. The lessons I learned going to university outside of my home country were far more diverse than I could have ever hoped. I know the same will be true for my education and life in Australia. I look forward to sharing my journey with you and showing you what life and medical school are like Down Under.
Josh Walt
University of Melbourne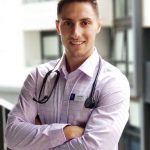 Doctor of Medicine
Hometown: Thornhill, Ontario
Bachelor's degree: Kinesiology
I like keeping my options as an international student open, whether it be remaining in Australia, or returning to North America to complete my residency.
Emma Blackwood
Macquarie University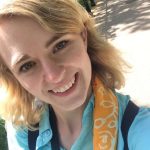 Doctor of Medicine
Hometown: Peterborough, Ontario
Bachelor's degree: Biology
Master's degree: Public Health
My Master of Public Health degree gave me the opportunity to volunteer abroad in Namibia facilitating health workshops with children. This experience sparked a passion for global health!

Would you describe yourself as outgoing and charismatic? Are you great on camera and passionate about your future studies? If you think you've got what it takes to be a great ambassador, we'd love to hear from you!
Email us at ambassadors@oztrekk.com.