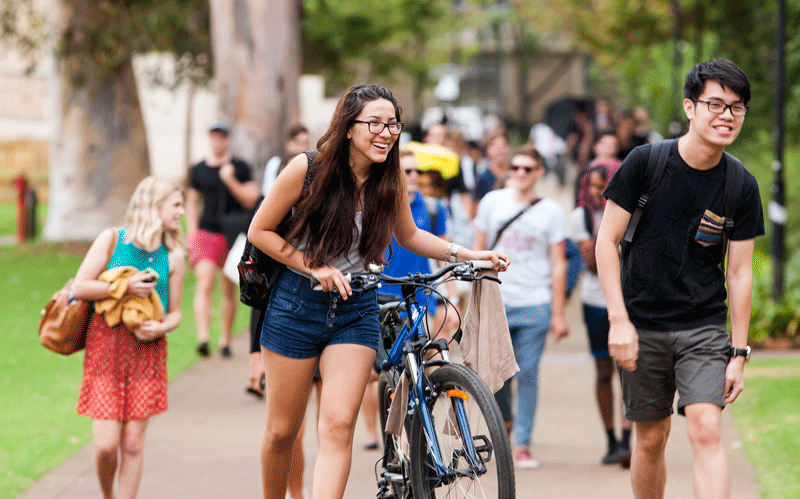 UWA Global Excellence Scholarships available
UWA is offering scholarships to high-achieving students across the globe who choose to study at the west-coast Australian university.
This significant scholarship will be awarded to high-achieving undergraduate and postgraduate students, from selected countries, who apply for particular courses at the University of Western Australia.
If you're looking to study in Australia in 2022, undergraduate students can receive scholarships of up to AUD$48,000 over 4 years on eligible courses or AUD$36,000 over 3 years; postgraduate students can receive up to AUD$24,000 over two years on eligible courses.
The scholarship is an annual tuition fee discount for the normal full-time duration of the awardee's course as specified in their letter of offer. The value of the scholarship is determined by the applicant's UWA weighted average mark (WAM).
Up to AUD$48,000 over 4 years for undergraduates commencing eligible courses in 2022.
Up to AUD$36,000 over 3 years for undergraduates commencing eligible courses in 2022.
Up to AUD$24,000 over 2 years for postgraduates commencing eligible courses in 2022.
Find out How to Apply!
Why Study At UWA?
The University of Western Australia is a world top-100 university, providing quality education that will set you apart in the marketplace. At UWA, you will be in the company of other high-achieving students from all over the world. Graduates consistently exceed the national average starting salaries and the national graduate employment rates.
The university has strong industry partnerships with many organizations, giving you practical, real-world experiences alongside a strong education, as well as valuable professional networking opportunities. This hands-on learning approach is highly valued by employers and helps ensure you are career-ready for life.
Some popular University of Western Australia programs for Canadian students include medicine, dentistry, law, public health and more!
*