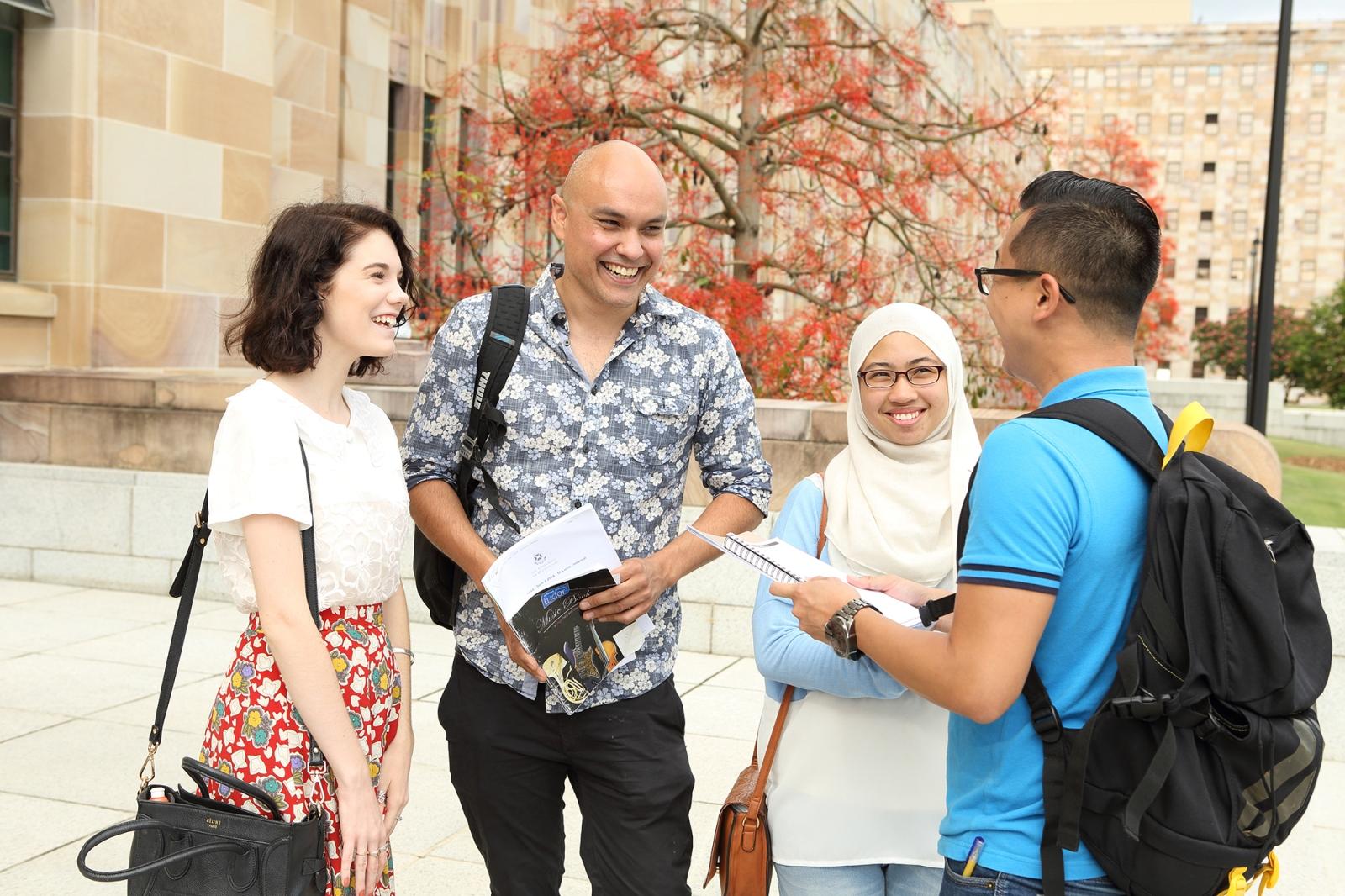 UQ affirms support for LGBTQIA+ students
The University of Queensland has increased the number and types of bursaries available for LGBTQIA+ students and expanded the eligibility criteria, to include students who've accepted a full-time place but are yet to enrol.
The move is a result of donations by UQ's Ally Network – an award-winning program that provides a network of support and safety for the gender diverse community.
Ally Executive Champion Professor Heather Zwicker said secondary school can be a particularly difficult time for LGBTQIA+ students, who are welcome at UQ.
"Recent public debates have been especially painful for young people who identify as trans, which is why fellow Ally Executive Champion Professor Doune Macdonald and I made a direct appeal for donations to the scholarship fund," Professor Zwicker said.
More than $6000 was raised in a matter of days.
UQ Ally Action Committee Deputy Chair Flic French said the program drives greater inclusion and celebrates the diversity of sexes, genders, and sexualities at UQ and the community it serves.
"The bursaries support students experiencing financial hardship who identify as members of the lesbian, gay, bisexual, transgender, queer, intersex and asexual plus communities, and reflects the values of Respect and Inclusivity that are outlined in UQ's strategic plan, Toward 2032," Ms French said.
"One-fifth of LGBTQIA+ people have experienced homelessness, many have been bullied and harassed at school, and our young people are significantly more likely to experience mental health conditions, partly as a result of the stigmatized nature of their identities."
The LGBTQIA+ Bursary was established in 2013 and is maintained by gifts from donors including UQ staff, alumni, and friends.
The number of scholarships awarded each year varies depending on the amount of funding available and demonstrated need.
Do you have any questions about this bursary or about studying at the University of Queensland? Let us know by emailing info@oztrekk.com or by calling 1-866-698-7355.