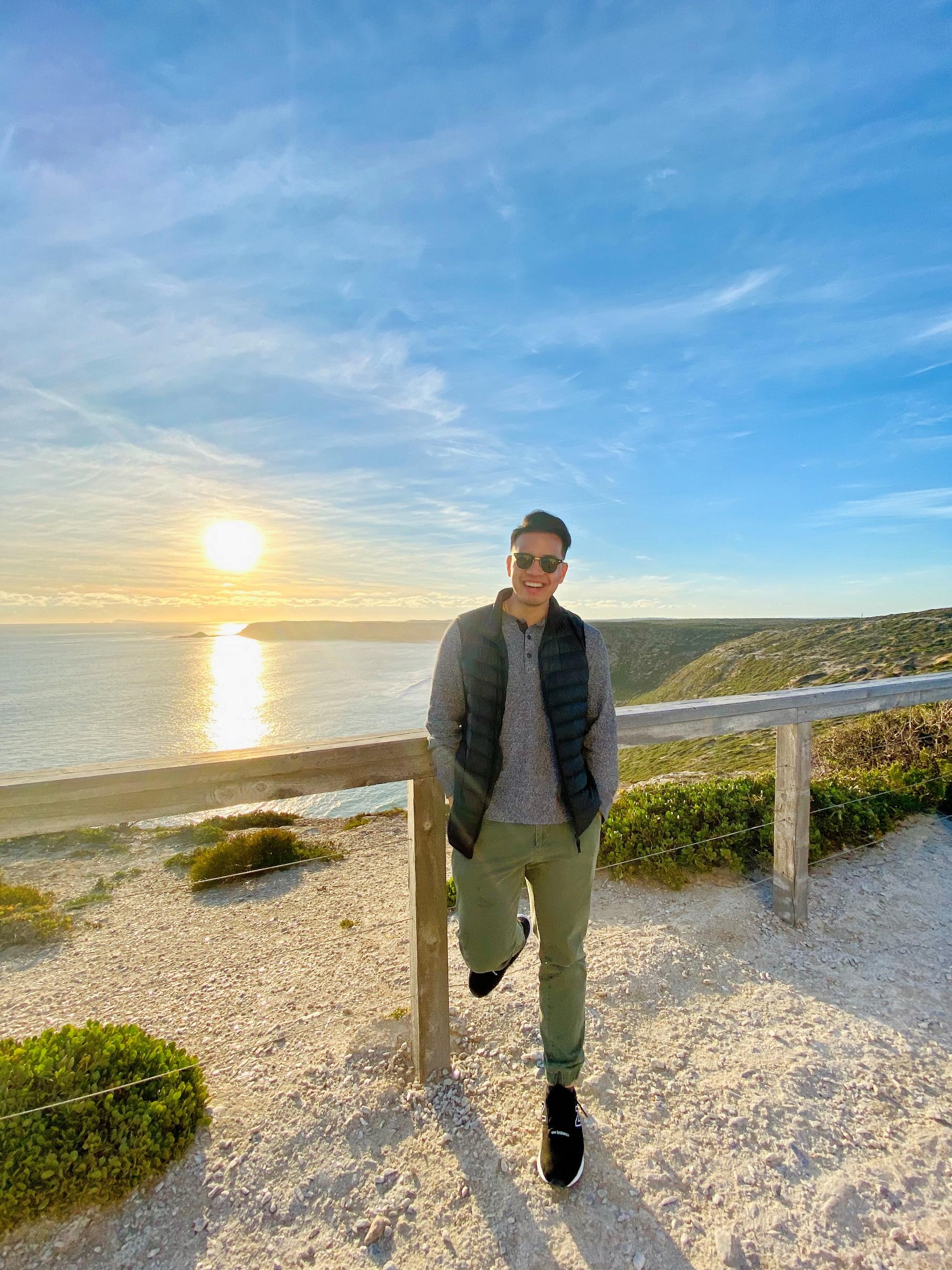 Things to do in Adelaide and South Australia
Hello! My name is Francis, and I'm a second year Master of Physiotherapy student at Flinders University. Aside from studying, attending classes, and going to placements, I'm making the most of my time in Adelaide by travelling and exploring around South Australia.
Whether it's your mid-semester break, summer holidays, or weekend, go out there and see what Adelaide and South Australia have to offer. Here are some of my recommendations for things to see and do in Adelaide, breaking it down by beaches, hikes, the city, and road trips.
#1 Beaches
Adelaide is home to some of the most beautiful and sunset stunning beaches. Located all along the west coast of the city, you can access these beaches all within a few minutes drive from the city. Here are my recommendations:
Glenelg: Arguably the most popular and tourist-filled beach, Glenelg is a family-friendly beach that offers activities for all ages. Easily the most accessible beach from the city, you can get there within a 15-minute drive or a 30-minute tram ride. Glenelg has events and activities all year round with quality cafes, cute little boutiques, and delicious restaurants. I definitely enjoy Glenelg during the summer where you can sit on the beach, play volleyball or have a few drinks at Moseley Square.
Brighton – Seacliff beach: Just a short drive south of Glenelg or a 5 km coastal walk is Brighton beach. Not as busy as Glenelg, Brighton offers great coffee, popular fish and chips, and a nice walk along the coast to Seacliff beach. I love going on runs along the Brighton-Seacliff beach and watching the sunset.
Henley Beach: Perhaps one of the posher beaches around Adelaide. Henley's endless shoreline makes it perfect to lay on the beach and go for a swim. At the centre of Henley beach is a busy grassed square and a walk to the jetty. Enjoy your walk around the beach with ice cream or coffee from Henley's popular shops.
Port Noarlunga – Moana: A bit further south from the city, Port Noarlunga and Moana are less touristy and preserved beaches. The waves are bigger along these beaches, making it perfect for surfing and any other water activities like snorkelling to see the reef. Port Noarlunga to Moana has a long boardwalk crossing the Onkaparinga river making it a great walk to get your steps in for the day.
#2 Hikes and Walking Trails
Another aspect of Adelaide I like is its accessibility to hill ranges for hikes and its vast amount of walking trails. Adelaide is surrounded by hills on the east side of the city, so you can easily immerse yourself in nature and the outdoors. These hikes give you a higher vantage point and a beautiful view overlooking the city and ocean.
Mt. Lofty: Just a 20-minute drive from the city, the Waterfall Gully to Mt. Lofty hike leads you through six waterfalls and a beautiful view of the city at the summit. This popular hike is about 7 km return or a 1.5 — 3-hour hike. Popular for watching the sunrise, the parking lot is often full throughout the day. Keep your eye open to encounter koalas, kangaroos, and other native wildlife along this hike. Definitely a must-hike!
Morialta Falls: A little bit further north east of the city is the Morialta Conservation Park. This hike takes you to three peaceful waterfalls, immense gorges, and impressive views of the city and coast. Morialta Conservation Park offers a wide variety of walking trails and distances. A great hike if you want a few hours to get away from the city and just immerse yourself in nature.
Hallett Cove: Less of a hike but more of a walk along the coast is the Hallett cove boardwalk. I'm putting this here as it's a mixture of a hike and walk by the coast. This 2-km boardwalk offers breathtaking views of geological and archaeological sites. You can also see the photo-worthy Sugarloaf formation. Hallett Cove Conservation Park is about an hour drive south of the city or a 45-minute train ride that passes by scenic views of the coast.
WalkingSA is a great website and source to plan out hikes. They have hikes for different fitness levels, distances, and elevation. See hikes around Adelaide Hills.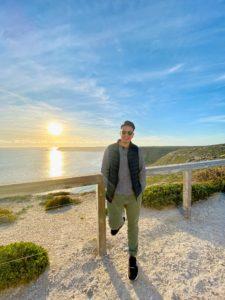 #3 Explore the CBD (Central Business District)
More of a city person? Do you vibe off the energy of being surrounded by lots of people? The Adelaide CBD has lots of places to explore and discover. I come from a big city so I enjoy being around the hustle and bustle of the metropolitan area, at least once in a while. The Adelaide CBD offers lots of great retail shops, international cuisine, and great cafes for your coffee. Here are a couple of my go-to spots:
Rundle Mall: Rundle Mall is the hub and heart of the retail experience in Adelaide. This outdoor mall has big department stores, heaps of retail shops and boutiques, and delicious food options. You can spend a whole day here shopping and doing your groceries.
Walk around Torrens River: After shopping and drinking coffee, you can go for a 5 km walk around the Torrens River. Quite a popular tourist attraction, a walk around the river takes you to the Adelaide Oval, Adelaide Botanic Gardens, Elder Park, and Adelaide Zoo.
#4 Road Trips and Wineries
Itching to get out of the city and drive off with a few mates? Do you want to taste delicious wines and experience what South Australia is known for? Hop on a car and go on a road trip to these places!
Yorke Peninsula: On the other side of Adelaide's west coast is Yorke Peninsula. A 4-hour drive away, you can get away from the hustle and bustle of the city to see endless coastlines. Rent an Airbnb with a few mates and enjoy the national park, secluded beaches, and breathtaking sunsets. This is probably one of my favourite road trips. The highway is clear from traffic and you can take the scenic route around the peninsula.
Fleurieu Peninsula: South of Adelaide is the Fleurieu Peninsula, which is home to surfing beaches, heaps of bush walking trails and winding roads. On a clear night, you can stargaze anywhere along the drive on the Fleurieu Peninsula and take astrophotos.
Barossa Valley: An hour drive east of the city is the Barossa Valley, an internationally-renowned wine region. With over 80 cellar doors, the Barossa Valley is home to award winning wines. If you're looking to step-up your wine game and be a connoisseur, a week-end trip to the Barossa Valley is the place to go.
So, this blog sounded more like a travel and tourist post. However, these are some activities and places I enjoy doing apart from studying, going to class, and placements. They're places I've been to and wouldn't mind visiting again a second or third time around. There are also a lot of other great spots to add to this list that I have yet to see, but that's what breaks and weekends are for.
Happy trails!
Follow Francis' adventures on Instagram!
News
OzTREKK Ambassadors
Predeparture