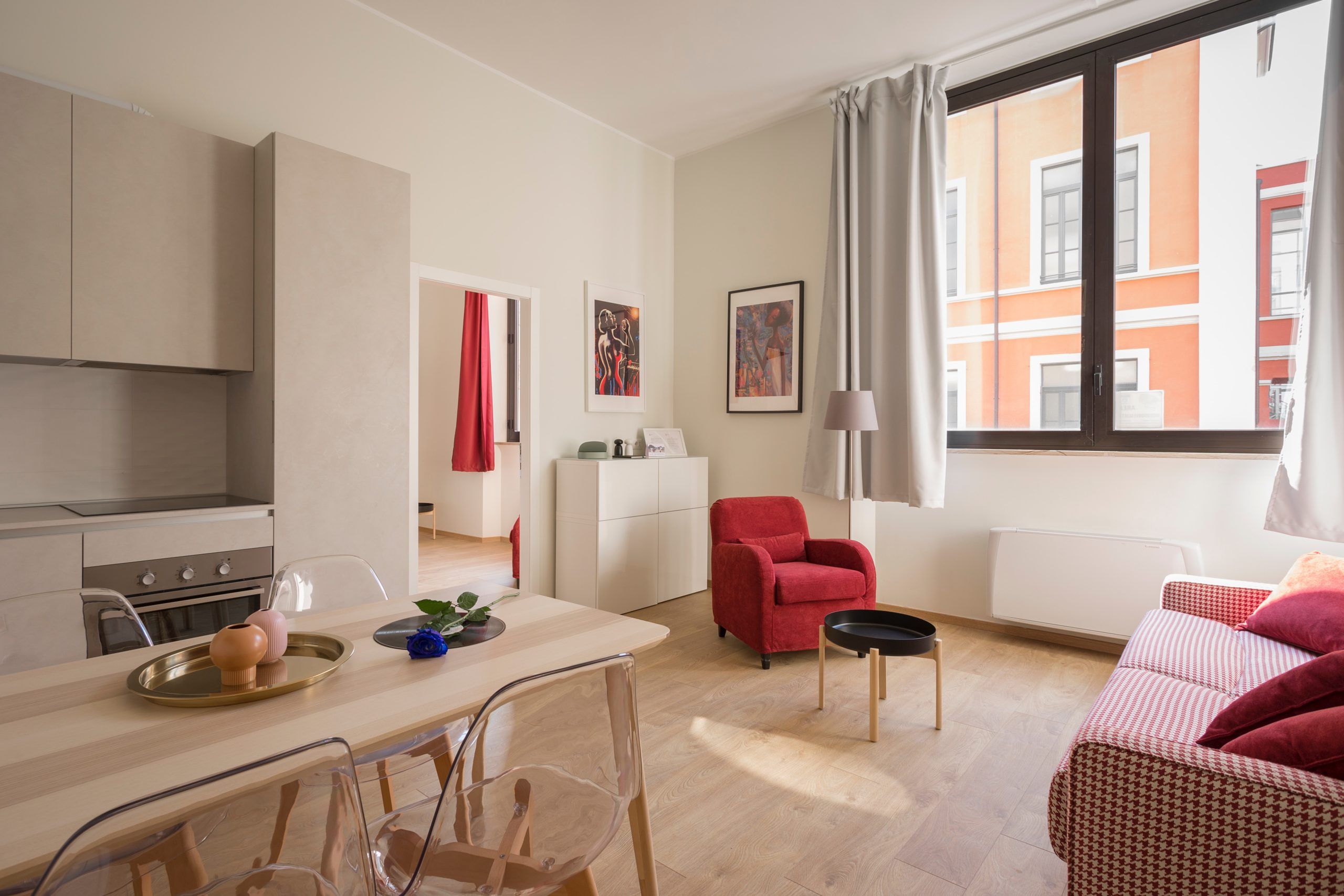 Let's talk student accommodation in Australia
So, you're moving to Australia. Are you nervous?
Don't be. OzTREKK is here to help!
The Basics
When should you arrive in Australia? Where are you headed? Which city you plan to live in makes a difference! It can take longer to find a place in Melbourne, Sydney, and Brisbane, but usually takes less time in Townsville (James Cook University); Newcastle (University of Newcastle); North Ryde, a suburb of Sydney (Macquarie University); and on the Gold Coast (Bond University).
If you're headed to the University of Queensland, University of Sydney, University of Melbourne, or Monash University (Parkville campus), you should probably consider arriving in Australia at least two weeks prior to your program start date if you plan to find off-campus accommodation when you arrive in your city.
When you first land in Australia, if you have not already pre-booked long-term accommodation, you can stay for a week or two in a hostel/hotel/on-campus residence room, until you find somewhere to live while you are studying.
Important Questions to Ask Yourself
What is my budget?
Can I comfortably live with other people, or do I need to be alone?
Am I okay with taking a bus/train every day?
Do I need to live by the beach/market/restaurants?
Do I know how to secure accommodation?
If you're planning to find off-campus digs, don't forget to take the following with you to Australia:
Reference letters from previous landlords (multiple copies)
Reference letters from previous employers—character reference! (multiple copies)
Copies of your resume
When looking for student housing in Australia, keep in mind that you will have to sign a tenancy agreement. Make sure you read and understand it fully before you sign it! Any questions should be directed to the real estate agent or landlord for clarification. Keep a signed copy for yourself. Remember that you will have to pay a bond. This is usually the cost of one month's rent. The security deposit is paid into the Residential Tenancy Bond Authority, a government body, and it remains in this trust account until you vacate the property.
Long-term Accommodation
There are four main choices of long-term accommodation:
1. On-campus residences or colleges
2. Off-campus student-specific managed apartments/houses (fully furnished)
3. Off-campus rented apartments/houses (usually not furnished)
4. Homestay
1. On-campus
Offered at most universities in Australia, on-campus accommodations can be individual bedrooms or shared bedrooms with shared facilities. Australians often call these on-campus residences "colleges," which Canadians should not confuse with the reference of "college" meaning a post-secondary institution. Residential colleges sometimes provide a meal plan, while others have a shared kitchen available. Please also pay attention to application deadlines for on-campus residences as these tend to fill up fast in Australia, just as they do at Canadian universities. You normally have to receive an offer from your Australian university before you are eligible to apply for on-campus housing.
2. Off-campus student-specific managed apartments/houses (fully furnished)
Student residences are furnished rooms in shared or self-contained apartments in residential buildings especially for students. These residences are privately owned and run independently from the university. There will usually be students from several different universities staying in the apartments. The apartments come in a variety of styles, from a studio to a six-bedroom! These residences are furnished, and residents have the choice of staying in a self-contained unit or in a share unit.
3. Off-campus rented apartments/houses (usually not furnished)
Most OzTREKK students live off campus in private accommodation. There are many housing options available, so get to know what each type offers so you can make a good decision. Finding accommodation can take several weeks so start looking as early as you can; that's why we recommend arriving a couple of weeks earlier, because finding accommodation in Sydney and Melbourne can be a little trickier, but not impossible. We haven't lost a student yet!
When you are in "share accommodation," it means that your household shares the cost of rent and bills. You will have your own room which you are responsible for furnishing and cleaning, and you will share care of the common areas such as the bathroom, living room and kitchen. Moving into an established house can be less expensive as it may already be furnished.
4. Homestay
In Homestay arrangements, an Australian family offers to provide a room or room and board to an international student, who pays a rental fee. This provides family support to an international student and allows the student to experience life as part of an Australian family. At most Australian universities, you can apply to become a Homestay student via the university's Accommodation Services. Usually, homestay is ideal for young students right out of high school or for students whose first language is not English.
Recommendations
To prepare yourself to land in Australia and to start looking for long-term accommodation, OzTREKK recommends that you
pre-book your temporary accommodation so that you have a place to go as soon as you land in Australia; and
research your rental options online before you arrive, including your university's accommodation database (if they have one!); and
as soon as you arrive in Australia, visit the university's Accommodation Services Office, and ask to attend an accommodation workshop; and
have access to money to pay for your bond and first rental advance so that you'll be ready to secure accommodation when you find a place to live.
Please note that we do not have commercial relationships with any accommodation providers. Our advice is provided based on our own experiences or our students' experiences.
We've got lots more details and links on our OzTREKK Boarding Pass. If you've applied to an Australian university via OzTREKK, you've got full access! It's all there waiting for you—from student visas to air travel, to accommodation.