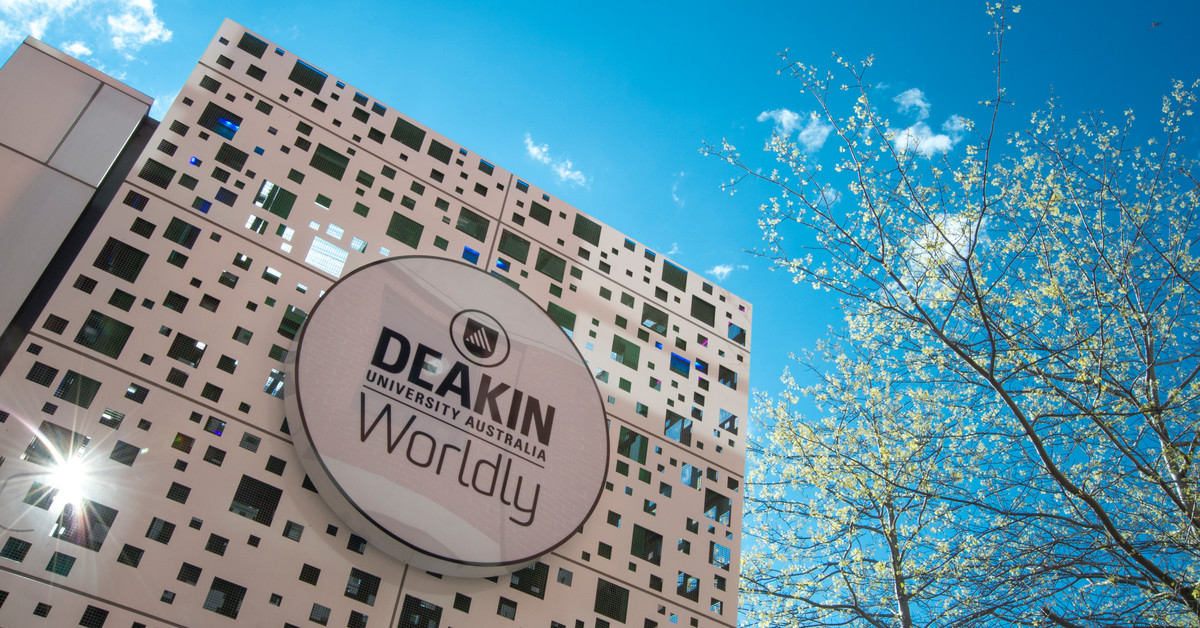 Sports management graduate explains why he chose Deakin University
Picking up and moving around the globe to Australia is exciting, intimidating, nerve-wracking, and according to Tyson Lazaruk—Master of Business (Sports Management) graduate from Deakin University—the best decision of your life. With 10 years of work experience behind him and a family of four (soon to be five), Tyson packed his bags and set off to the Edmonton airport on an incredible adventure.
Why leave Canada and head to Australia?
Tyson was working full time at the University of Alberta and decided that he wanted a change. Something unique, something different—a challenge. Time to flip the script. He had worked previously in Japan and his partner is also a traveller; they wanted to add a spark into their lives again. Australia seemed like the perfect spot. To this day, Tyson still looks at his friends' photos in Australia with a twinge of jealousy, missing the culture, the lifestyle, and the people.
Why business, and why Deakin?
Tyson advised thousands of students on post-secondary pathways in his previous roles in higher education, and he used this insight for himself as he chose his program and university in Australia. He was looking for an educational experience that matched his business experience and enabled him to engage in practical work. An international perspective was important for Tyson, and sports management was his main area of interest.
Tyson offers important tips for those considering programs and universities:
Conduct a degree review: What courses will you be taking? What is the program structure?
Read student satisfaction surveys.
Read online reviews and feedback.
What does employability look like for graduates?
What's the difference between Australian and Canadian higher education?
Tyson's experience is that Australian degrees lean more heavily in the direction of practicality and industry experience. Work placements and real-life experiences are prioritized. Canadian programs at the graduate level are often more focused on academics and pathways toward a PhD. These are general reflections and plenty of opportunities exist in both locations, but it's important to look at your goals and study preferences.
Biggest Takeaways
If international study is something you're interested in, Tyson highly recommends it.
Let people know you're looking for work, both as a student and a graduate; Australians taught Tyson to be more open with his needs and wants, and this has been a valuable lesson.
Coffee is huge in Australia—take the time to "enjoy the coffee." Invite colleagues and friends for coffee, connect with employers and ask them to join you for a coffee and a chat. These are the conversations that get you places, both personally and professionally.
Plans are sometimes overrated; let your heart lead.
Take some chances—stop following common pathways and think about something different.
Curious to learn more? Watch the webinar: Business and Sports Management from an International Perspective: A Career Journey
Why Study at Deakin University?
Deakin University aims to be Australia's most progressive university—relevant, innovative and responsive in all its activities. Scholastic excellence, top-quality research, industry partnerships and tailored courses are some of the reasons why students all over the world choose Deakin.
Deakin is a global leader ranked in the top 1% in a number of study areas, including accounting and finance, architecture, education, law, communication and media studies, nursing and medicine (QS World University Rankings by Subject 2021). Deakin is also ranked #1 in the world for sports science (ShanghaiRanking's Global Ranking of Sport Science Schools and Departments 2021), and 8th in the world for postgraduate sports management (Sport Business International 2018).
*
Think you might like to study at Deakin University? Contact us at info@oztrekk.com to learn more about your study options.