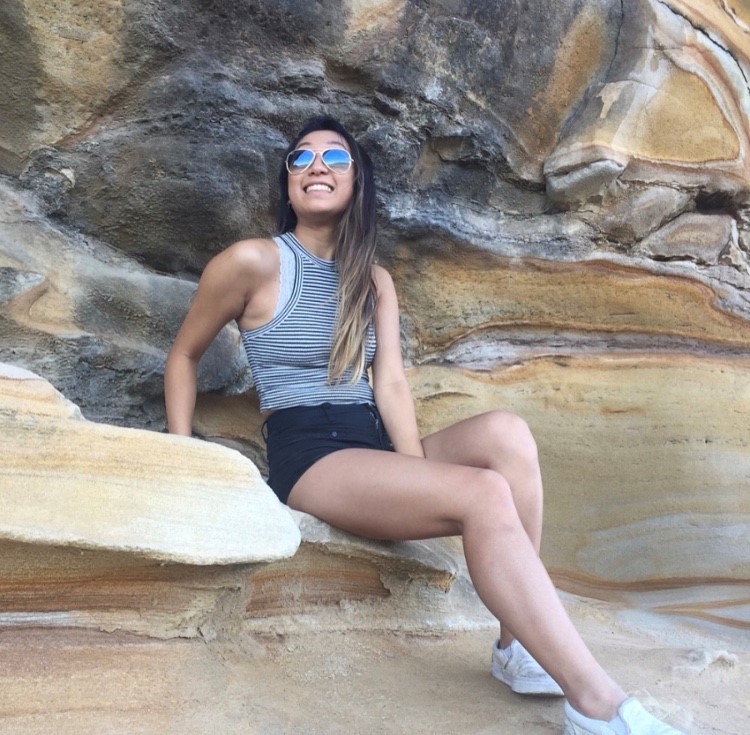 OzTREKK Ambassadors: The Untold Benefits of Sydney's Cumberland Campus
Hey everyone! My name's Kim and I'm in the Master of Occupational Therapy (OT) program at University of Sydney.
To all the health science students at USyd studying at the Cumberland campus (Cumbo), welcome! Rumour may have it that the Cumberland campus "sucks" and that it's sad and depressing. In many ways, this may be true. However, I'm about to hopefully show you that there are in fact many positives to being on this campus as well!
Parking
If you drive and plan on getting a car, there is free parking along the streets or you can pay $4 to get all-day on-site parking. That's a bargain, right?!
Food & Coffee
Although there's a limited variety of food, it's quite affordable, with meals ranging from $4–$10. Coffee is also fairly cheap at $2.50–$3.50 depending on size and if you use a student card. Pro Tip: You get a discount if you use your student card!!! Another thing to keep in mind is that you need to spend over $5 to use your credit card. So if you are getting a coffee or something small, you can pay for a second coffee and they will give you a voucher to use it next time.
Microwaves
Trying to access a microwave on main campus during lunch time is incredibly time consuming. At Cumbo, the longest I've had to wait for a microwave was probably 5–10 minutes. There are plenty of microwaves on the floor under the cafeteria, a couple in the library, and a hidden one in Block R.
The Library
Although not fancy or new looking like the ones on main campus, but it does have everything you need, and you will never have a problem finding a table. On main campus, it is absolutely painful trying to find a study spot sometimes, especially during exam season! At this library, you can also rent out things like Mac chargers, phone chargers, plinths, and other study materials you may need.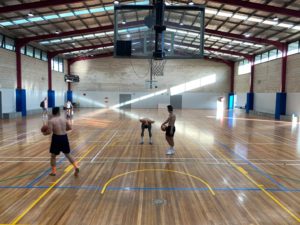 The Gym
The gymnasium is quite large and completely free to use! My friends and I go there weekly to play basketball and sometimes volleyball as well. I also see people playing badminton there quite often. At no cost, you can go brush up on your skills for whatever sport it may be. There is also a turf outdoors that is well maintained where you can play soccer, football, rugby, field hockey, etc. The fitness gym upstairs has a fee, but it is significantly cheaper than main campus. Last year I paid $190 for a year membership (I think they are raising the prices this year but not by much).
Postgraduate lounge
There is a postgrad lounge called the Loft. It is small and ugly but it is open 24/7 and this place very quickly became our go-to place to hang out or study. This is the space where you can just be comfortable: lie down on the couch, take a quick nap, eat your lunch, watch Netflix, walk around in your socks, or study if you please. During exam season, this is where people hit the books. We stay here till late at night studying and supporting each other. There is a TV in this room and about 20 people came here to watch the NBA finals last year to cheer on the Toronto Raptors! This room really is a special place and it's what you make of it!
Small campus
There are actually many perks to the smaller campus. Everything is so close together which means it is super convenient going from one place to another and saves you time. Also, a smaller campus means a smaller community. This small and depressing campus has really become my home this past year. Together, we have created a tight knit community and it is a wonderful feeling walking around campus feeling like you know people well, whether they're the staff or other students.
Furthermore, the smaller campus also makes it easier to organize activities or create opportunities. It is so easy to meet all the other people that also play basketball and organize it so that it happens almost weekly. So, if there is something you are interested in, don't be shy to step up and make it happen!
I hope this short post can help shine some light on what you can expect from Cumbo this coming year. I know this will probably be the last year for Cumbo for some of us, as we are moving onto main campus. Regardless though, one year is plenty of time to make good memories and I hope you can all learn to appreciate this "crappy" campus for all it does have to offer.
Want to follow Kim's journey? Follow her on Instagram!
*