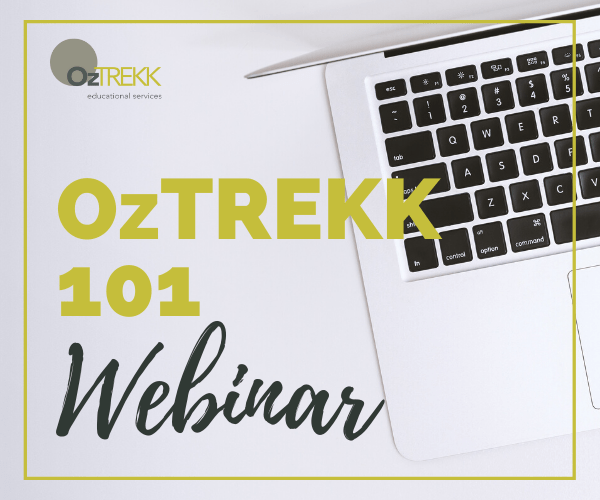 OzTREKK 101 Webinar June 1
So, you're considering studying in Australia….
You don't have to navigate the Australian university application process on your own. OzTREKK is here to help—from application to arrival!
But wait—who are we and how can we help you apply to study in Australia? Don't miss our upcoming webinar where we explain it all. 
"OzTREKK 101: How We Help You Get From Here to There" Webinar
Monday, June 1 @ 2 p.m. EDT / 12 p.m. MDT / 11 a.m. PDT
Who is OzTREKK?
How the whole application process works
Our "Top 5 Tips" about applying to Australian unis
All the FAQs we get—and then some…
Ask Krista Anything (about studying in Australia)!
Be sure to RSVP for this webinar!
Get your questions ready! Join us June 1, 2020 for our upcoming webinar—and find out if studying in Australia is the right path for you!
Events
News
OzTREKK
OzTREKK Ambassadors