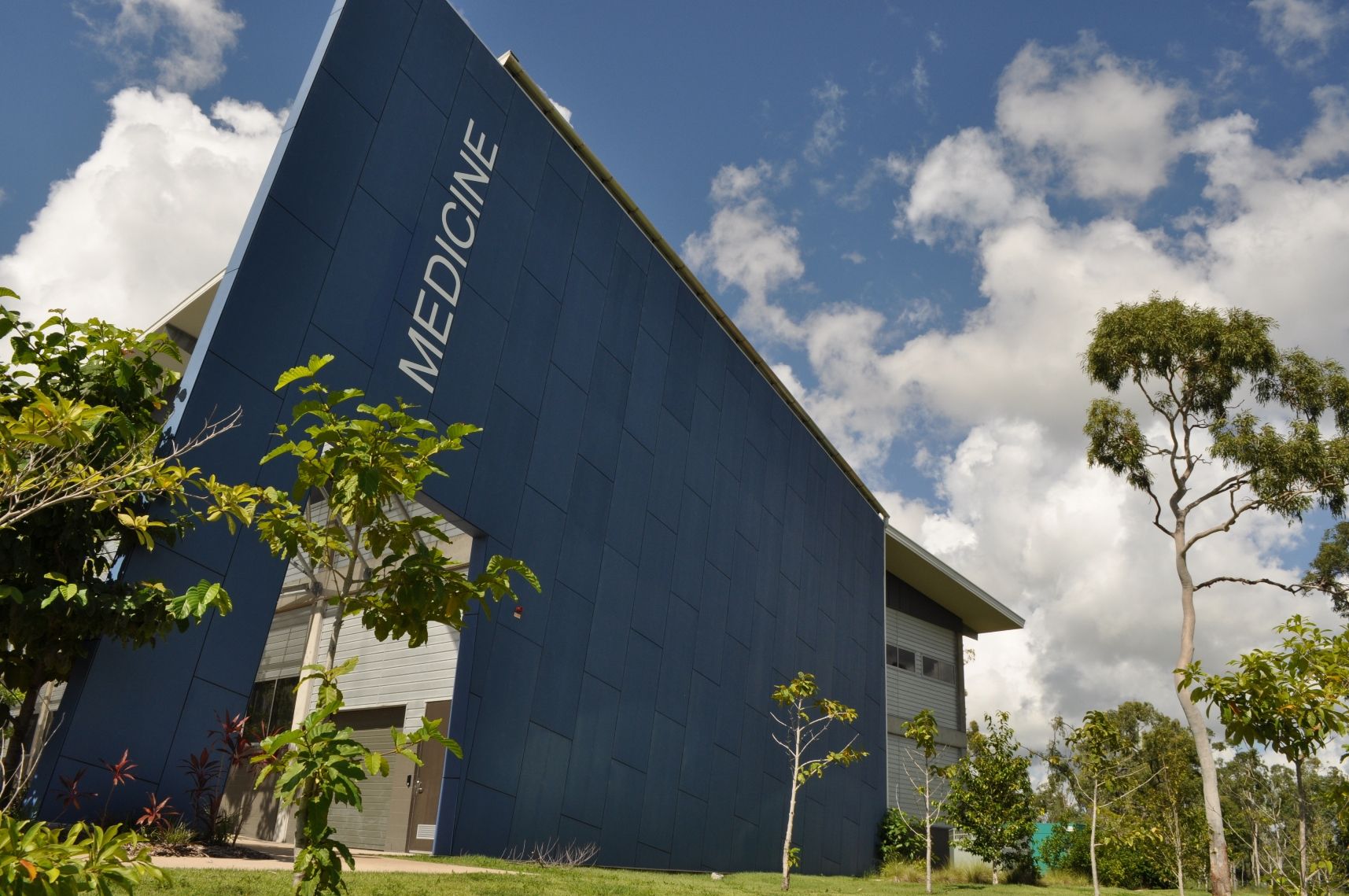 JCU medicine students provide essential support
As the COVID-19 pandemic increases the strain on Australia's health workforce, JCU medicine students are stepping up to help with the fight against the coronavirus.
Three hundred sixty-six JCU students in their final years of medicine are working in regional, rural and remote hospitals and clinics across Queensland as part of their Bachelor of Medicine Bachelor of Surgery degree. This includes 197 fifth-year students and 169 sixth-year students.
Director of GP training Associate Professor Peta- Ann Teague said many students are assisting in a variety of healthcare settings as more and more people present with symptoms and concerns about exposure to the new coronavirus grow.
"Across the region, students are involved with assessing and triaging patients in general practices and hospital clinics," she said. "Senior healthcare students are smart and well educated, and are a logical and available resource for primary care at this time."
In particular, students are able to support community health organizations by helping to provide day-to-day medical care, therefore freeing up professional staff.
"In times of disaster or crisis, the usual health care needs of people can be overlooked because health care services are so focused on responding to the crisis," said Dr Teague.
"For example, pregnant women still need their ante natal care, children need their immunizations, people with heart failure or diabetes need to be monitored and kept well—all these people will potentially become unwell if they can't access good care for these conditions. They risk becoming 'collateral damage' from the crisis."
Fifth-year JCU medicine student Elie Feghali is on placement at the JCU Health GP Clinic, where he's assisting with pre-screening patients before they enter the main clinic.
"They've set up an extra room to separate patients who could potentially be infectious from the rest of the patients who are coming in for their normal consultations," he said. "I'm assisting with screening patients to see if any have travelled overseas recently or had any of the symptoms we're worried about."
JCU also has more than 470 GP registrars (doctors training to be GP specialists) working in primary care across the state, providing services to communities from the Torres Strait to the Sunshine Coast and west to Mount Isa, Longreach and Roma. In the greater Townsville area alone there are 101 registrars training across the region.
All clinical workplaces have procedures in place to protect staff (including students) from exposure to infections—not only COVID-19.
About the JCU Medical Program
JCU Medical School offers an undergraduate-entry medical program that specializes in rural, remote and indigenous medicine and is located in north Queensland, Australia. Rather than having to earn a bachelor degree first, undergraduate-entry medical programs allow students to enter directly from high school. If you have completed high school studies or would like to apply to a medical school in Australia without using your MCAT score, you may wish to learn more about undergraduate-entry medical programs offered by Australian universities.
Program: Bachelor of Medicine Bachelor of Surgery
Location: Townsville, Queensland
Next available intake: February 2021
Duration: 6 years
Application deadline: While applications for the 2021 intake close August 28, 2020, you are encouraged to apply as early as possible.
*