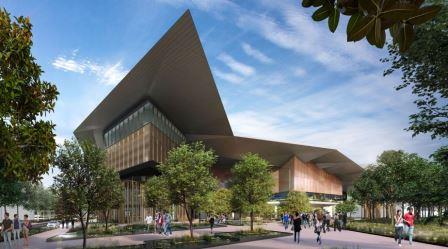 JCU medical school student explains what to expect in Year 1
You're headed to medical school. Want some insider tips?
Year 1 JCU MBBS student Maximilian was kind enough to to participate in a webinar with us recently, and he shared his insights about what it's like to be a medical student at James Cook University in sunny Queensland.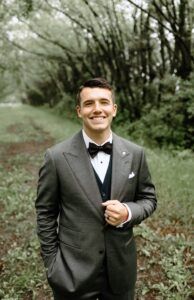 Here's a peek at what he covered:
All about JCU & the MBBS: Everything from what profs are like to outlining your Year 1 schedule.
Living in Queensland: Finding housing, the vibe in Australia, and where to get some good grub.
Stories: About bugs, eating Vegemite, and his thoughts about hanging laundry.
Q&A time!
When it comes to hands-on experience, you're off to the races in year 1
Homegroups. GLS. Synthesizing session. Achondroplasia. Max explains what these are, how they fit into your schedule, and how each week you'll tie it all together in an "integrative session." You'll feel like an expert along the way.
Unlike other medical degrees where you don't see real patients as a first-year student, you're seeing patients right away at JCU. Max shared some first-year experience he doesn't think you'll get in other medical schools, like suturing someone's face and attending a diabetes clinical to assist with foot amputations!
Weekly schedules are a full-circle experience
Your first three years in JCU's Bachelor of Medicine, Bachelor of Surgery are not run in "block mode," where you're focus on one subject area for a few weeks, then moving on to focus on another. Instead, your schedule will be set up similar to an undergraduate degree, where you're completing several subjects throughout the semester.
How does this differ from an undergraduate degree? Alongside your lectures, you also have components like homegroups, guided learning sessions, and synthesizing sessions that help you bring together the main concepts from that week's lectures. At the end of the week, you'll have an "integrative session" where you take on a topic or condition that covers all major themes from that week to really get a feel for how this knowledge translates to practice.
You will not lose sight of your "why"
Max expresses that one of the reasons he loves JCU's MBBS is that because there is so much hands-on experience right away, you will not lose sight of why you chose to study medicine and why you are working so hard. He feels that he would not have felt this way in other medical schools that are more book-heavy early in the degree.
If you'd like to watch the full webinar, please reach out to the OzTREKK Medicine Team at medicine@oztrekk.com.
About the JCU MBBS
JCU medical school offers an undergraduate-entry medical program that specializes in rural, remote and indigenous medicine and is located in north Queensland, Australia. Rather than having to earn a bachelor degree first, undergraduate-entry medical programs allow students to enter directly from high school.
If you have completed high school studies or would like to apply to a medical school in Australia without using your MCAT score, you may wish to learn more about undergraduate-entry medical programs offered by Australian universities.
Program: Bachelor of Medicine Bachelor of Surgery
Location: Townsville, Queensland
Intake: February
Duration: 6 years
*
Would you like to learn more about studying medicine in Australia? Contact OzTREKK's Medicine Admissions Officer at medicine@oztrekk.com for more information.