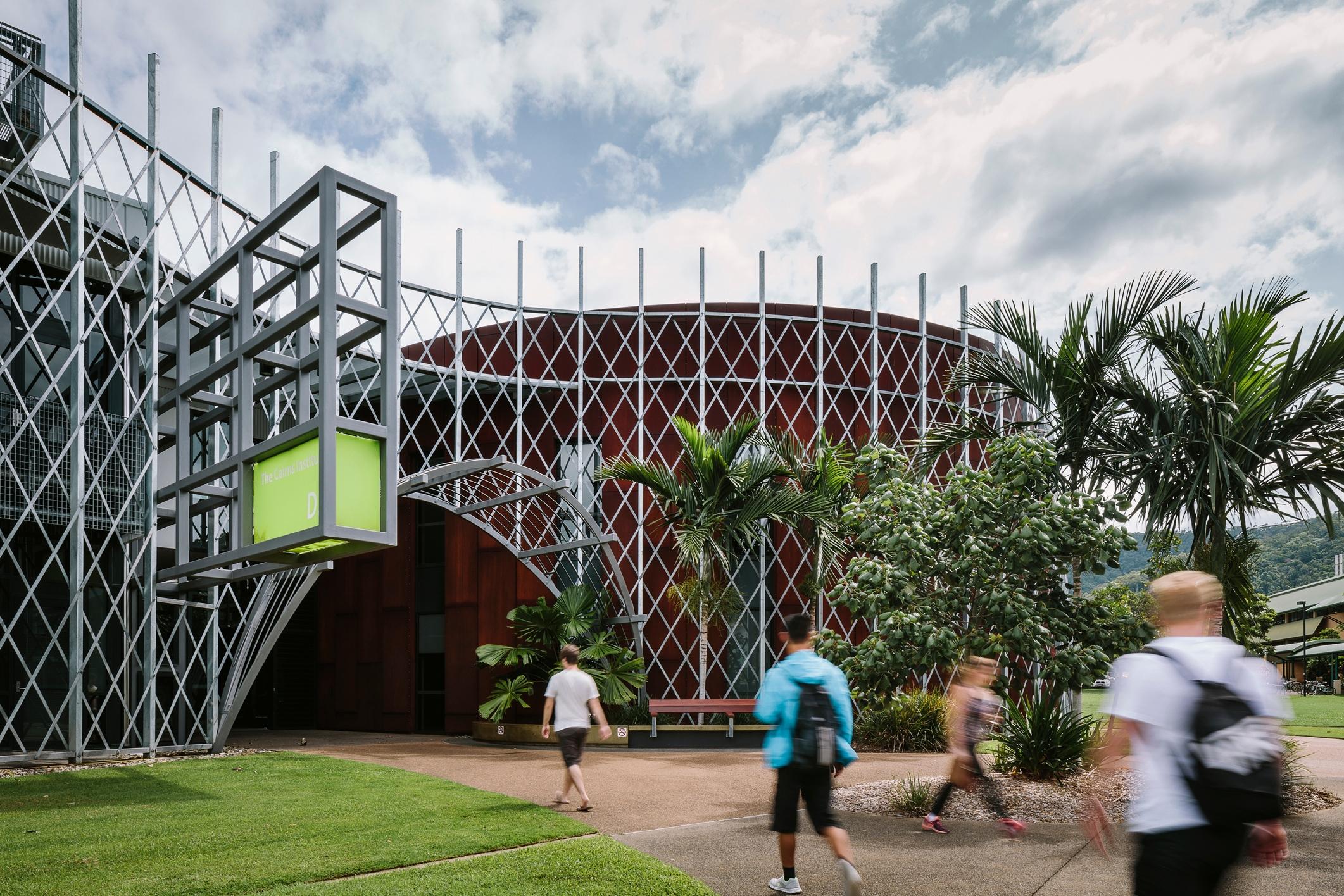 James Cook University supports healthy prospects for education
Training opportunities, new facilities, research, and health workforce were just a few of the topics discussed during a James Cook University (JCU) meeting in the Torres Strait recently.
The JCU Torres Strait Health Sciences Consultative Committee met on Thursday Island to give an update on activities in the community.
Committee Chair and Torres Strait Islander Romina Fuji said they are focused on opportunities for the community.
"The advisory committee to James Cook University has had its presence in the Torres Strait and NPA for a number of years and the focus has always been on Torres Strait Islanders entering university, to attain qualifications and to get higher quality jobs. This concept has always been supported by the Torres Strait Islanders Regional Education Committee and the elders always wanted in their words 'proper education'."
Ms Fuji said she was pleased JCU has had a long-term presence in the Torres Strait to ensure the elders' vision lives on.
JCU Deputy Vice Chancellor of the Division of Tropical Health and Medicine, and committee member Professor Ian Wronski said a key area of discussion was its role in research activity and how to best reflect that role in the Committee's structure.
"We're committed to working with the Torres Strait community to build tropical health research and education capacity.  The Australian Institute of Tropical Health and Medicine at JCU recently completed construction of its Clinical Research and Training Facility on Thursday Island and this is an ideal platform to enhance our engagement and collaboration with the Torres Strait community.  This facility will support health research and training to address health issues of most concern to the Torres Strait."
The meeting was also an opportunity to reflect on the health workforce trained by JCU in the region.
James Cook University College of Medicine and Dentistry Dean and committee member, Professor Richard Murray was pleased to report on the number of student placements and General Practitioners servicing the Torres Strait.
"We have three fifth-year dentistry students in the Cape and Torres Strait involved in both clinical and health promotion activities for the community. At any one time there are normally six final year medicine students on a rural internship rotating through Thursday Island and Bamaga.
"We also have four training GPs in the region and a further five qualified GPs from our program, who have decided to stay and work in the Torres Strait. Ultimately that is what we want to achieve in the Torres Strait. Training a health workforce in the community who then want to stay and become part of that community."
JCU looks forward to a continued partnership with the people of the Torres Strait to provide better health outcomes and opportunities.
About the JCU Medical Program
JCU Medical School offers an undergraduate-entry medical program that specializes in rural, remote and indigenous medicine and is located in north Queensland, Australia. Rather than having to earn a bachelor degree first, undergraduate-entry medical programs allow students to enter directly from high school. If you have completed high school studies or would like to apply to a medical school in Australia without using your MCAT score, you may wish to learn more about undergraduate-entry medical programs offered by Australian universities.
Program: Bachelor of Medicine Bachelor of Surgery
Location: Townsville, Queensland
Next available intake: February 2019
Duration: 6 years
Application deadline: August 30, 2018
*
About the JCU Dentistry Program
The JCU Dentistry program is a five-year undergraduate degree that provides students with the knowledge, skills and attitudes they need to become competent practitioners of dentistry. It is a broad-based program which includes all aspects of dental practice but also has a special focus on issues of special concern to the northern Australian region, particularly those relating to tropical, rural and Indigenous practice.
Program: Bachelor of Dental Surgery (BDS)
Location: Cairns, Queensland
Next available intake: February 2019
Duration: 5 years
Application deadline: August 30, 2018