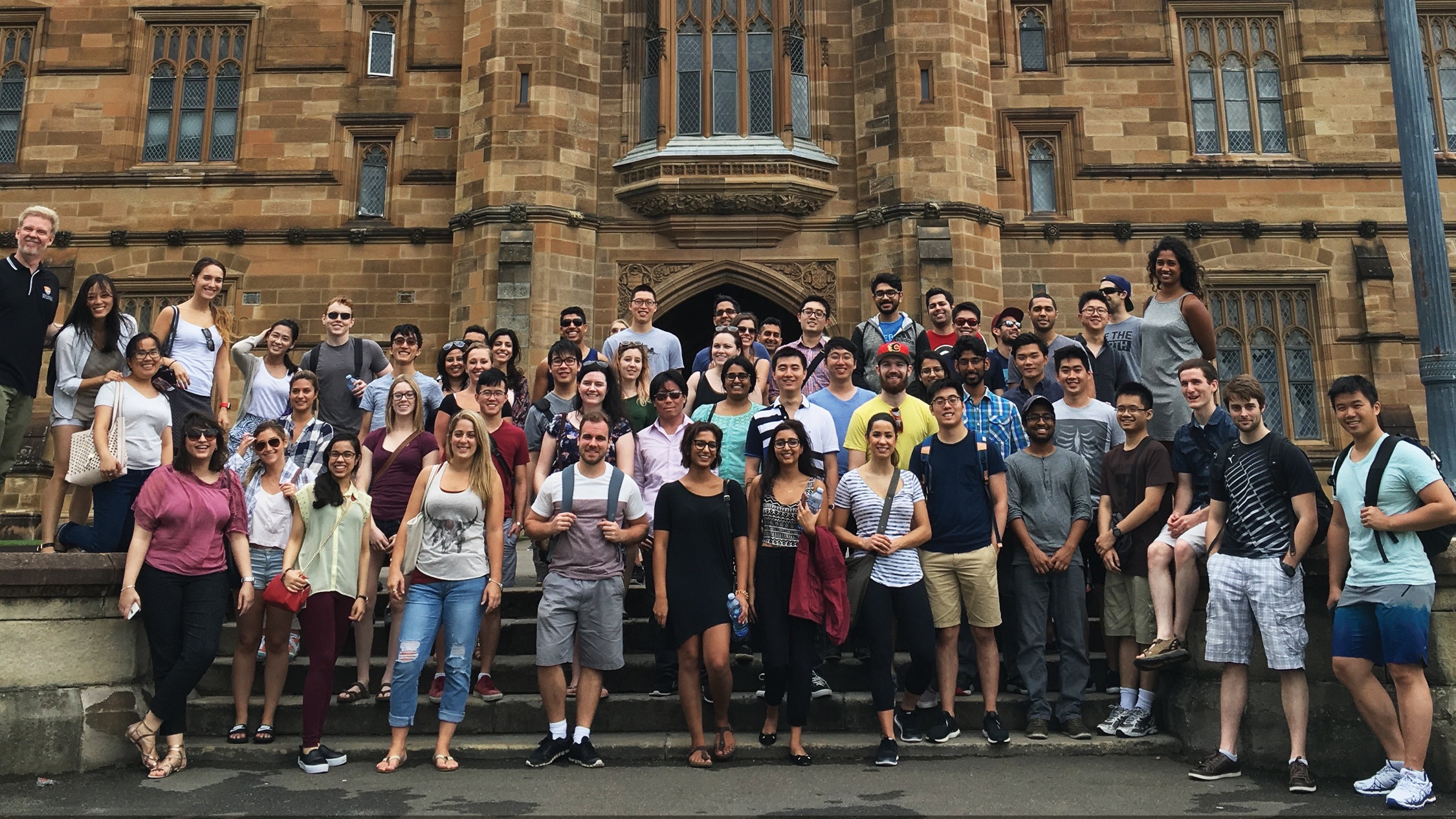 What is an international education agent?
When looking to study internationally, you have two options: You can apply directly to the university or you can apply through one of their international education agents.
OzTREKK (that's us) is an international education agent. So, what exactly is that and why would you apply through one?
What is an international education agent?
Thousands of universities work with agents (aka representatives) who are based around the world to provide personalized, country-specific admissions assistance for their international applicants.
Similar to a university's admissions centre, they counsel students about their program options, process application documents, and provide admissions updates and advice. What differentiates an international education agent from a university's admissions centre is that all the guidance you receive is relevant to your country.
Who is OzTREKK?
We are an admissions team located in Canada, representing Australian and New Zealand universities. We provide assistance to students living in Canada and/or Canadians living outside the country who are looking to apply to one of our 14 universities. We can also assist American students.
Why apply through OzTREKK?
We love our uni partners and their admissions teams—and we have strong working relationship with them. However, we have no shame in recommending that students apply through our office, instead of applying directly. But if it's an unbiased opinion you're looking for, we've pulled a list of reasons why you should apply through OzTREKK, which we've gathered from our stellar Google reviews.
10 Reasons to Apply Through OzTREKK
1. We are legit (lol)
We had to include this one first. It's a running joke in the office that if you type in "Is OzTREKK…" into a Google search, it suggests "Is OzTREKK legit?" If you were wondering, we hope this top-10 list answers your questions.
"Oztrekk is a completely legit company helping Canadian students live their dream in Australia."
"I would highly recommend this service, and they are definitely legitimate."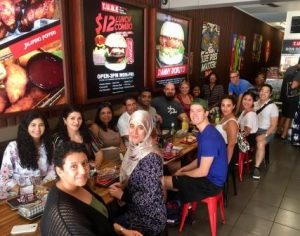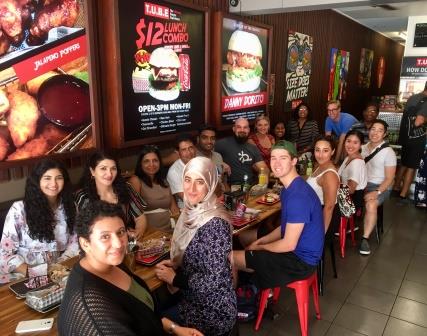 2. We simplify the application process
"Words cannot describe how helpful, simple, and easy the Oztrekk program and staff made the application and transition process to Australia. They basically do everything for you – from submitting your application to universities, to sending you updates, to preparing you step by step with what you will need to do and complete before you depart, even help you get set up in Australia!"
3. Our services are free
"They remove a lot of fees when applying to schools in Australia (so it's a lot cheaper) and they are free."
4. You will be hooked up with insider knowledge
"Offers numerous info sessions, with several featuring faculty members from Australian programs."
"They also set up live video calls and chats with current Canadian students studying in Australia to help share their experiences, which was great!"
"…they are honest and provide some of the best insider info you could ever have for choosing schools, moving here and living here."
5. You'll be working with a team that understands your career goals and what you need to practice in Canada
"For programs like medicine, where future residency applications loom large, OzTREKK's team is also knowledgeable about potential paths towards Australian, US and Canadian residency matches. Relevant info sessions and info blogs from previous OzTREKK's medical students are available."
6. We help make dreams come true
"OzTREKK changed my life. Sounds dramatic but it's for real. If it wasn't for them, I wouldn't be almost completed my dual masters program and living the Aus dream."
"After trying to get into medical school for several years in Canada, I was accepted here in Australia, which was possible thanks to the amazing oztrekk team."
7. We're not just an admissions centre—we help you transition to living abroad
"I also appreciate how dedicated they are to helping students transition into life in Australia. So many online resources, and they literally sent someone to help people move in and settle down."
"The whole process of prepare to study for 5 years on the other side of the world in a completely foreign country can be very overwhelming and OzTREKK made this process incredibly easy and manageable."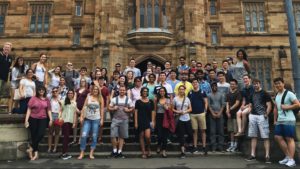 8. You'll be connected with other applicants
"Now that I am in Australia, I realized how much OzTREKK has helped me in terms of my applications and meeting friends. I have probably met over 30 people just from being a part of OzTREKK. My network of friends here in Australia was thanks to meeting people on the OzTREKK facebook group and the meet and greets. My current roommates (family) was met through OzTREKK."
9. You'll receive personalized support
I had my own admissions officer and she would respond to any questions or concerns almost immediately."
"The medicine officer was so caring that when she perceived that I was stressed in my email responses, she took time out of her day to call and walk me through the process."
10. You will have our whole team cheering you on
"It's so nice to know you have a group of people behind you 100%. They are so knowledgeable about the whole process it's a great feeling knowing you're not doing all of this alone."
"It has been clear from the start that they genuinely want their clients to succeed and the trusting relationship we have built throughout this process assures me that I have made an excellent choice applying through OzTREKK."
"Trust me when I say, these people will be your best friend if you want to study in Australia"
"They were the first to congratulate me on getting accepted – even before the school gave me the official acceptance."
"Even now, long after I've settled into the program, they still check up on me every now and then to ask how I'm doing."
Having OzTREKK in Your Corner
Apply through OzTREKK and you will be in the hands of a caring team whose guiding principle is "student first." We're also experts in the field.  We love what we do, and we are truly proud of the outcomes we see firsthand through our students.
There's no commitment involved in reaching out and having a chat with one of our admissions officers. We can help you explore your options and walk you through the process ahead. From there, it's up to you to decide whether this is the right path for you.
*
Do you have questions about applying to study in Australia? Let us know! Email us at

[email protected]

or call 1-866-698-7355. We'd love to chat with you!