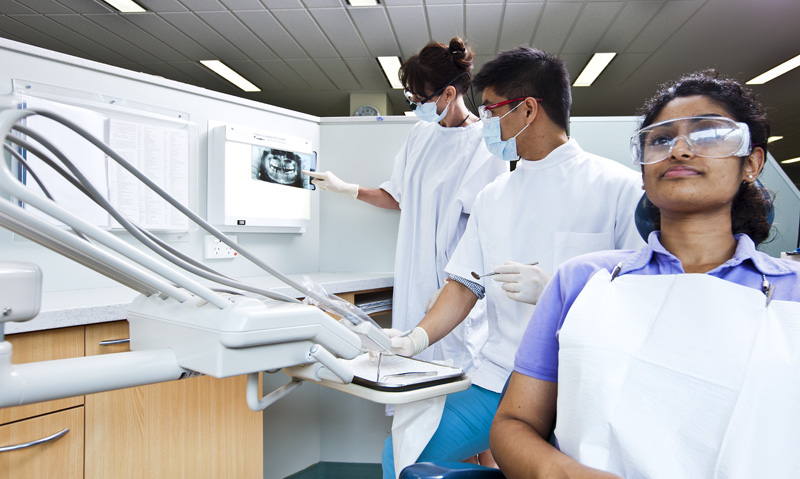 UWA School of Dentistry invention speeds up healing for dental patients
A researcher at the UWA School of Dentistry has invented a device that can speed up the regeneration of bone and tissue in patents following dental procedures. This groundbreaking invention, named the Striate+, will soon be rolled out to dental patients across the United States, thanks to commercialization by Perth, Australia medical company, Orthocell.
Striate+ is an artificial structure that is implanted into the body and tissue grows on it, repairing damage. It can be used in a variety of dental procedures, like dental bone defect repair and tissue augmentation around dental implants.
Clinical studies have shown that using Striate+ supports the transition from two-stage to single-stage dental procedures, ultimately reducing procedure times by several months. Talk about a win for dentists and patients alike!
"It was 2007 when we applied for some Pathfinder funding to test Striate+ and 2008 when we worked with UWA's technology transfer office to file the patent application and partner with Orthocell," Professor Zheng said.
"It has taken a lot of time and money and I can't thank Orthocell enough for supporting my research, providing my many students with translational research projects, and of course undertaking the clinical trials that have resulted in the Food and Drug Administration approval."
UWA's Manager of Research Commercialization, Simon Handford, said the was delighted to see another innovation from UWA be granted approval by the Food and Drug Administration.
"It just goes to show that partnering clever ideas with capable commercialization partners really can put our research to use for the benefit of patients and clinicians," Handford said.
Study Dentistry at the University of Western Australia
The UWA School of Dentistry believes that students learn best when teaching and learning methods focus on student-centred approaches whenever possible. Students develop a broad base of knowledge, multi-faceted experiences and the ability to think critically and apply knowledge to solve problems through problem-based clinical situations, computer activities, lecture and self-directed learning programs.
The Doctor of Dental Medicine (DMD) at the University of Western Australia is a four-year full-time professional degree with a significant research component. Emphasis is placed on the acquisition of relevant knowledge in the basic medical sciences to support the staged development of clinical dental competencies and skills. Early clinical contact is pivotal to the course and students will enter the clinic from the first semester of their study.
The UWA dental school is equipped with a state-of-the-art digital radiology suite. The centralized production lab is fully equipped with Computer Aided Design (CAD) / Computer Aided Manufacturing (CAM) facilities and dedicated high spec computers in a Virtual Learning Centre (VLC) for students to undertake CA/CAM design. The VLC has full functional digital radiology and virtual microscopy facilitates.
Program: Doctor of Dental Medicine (DMD)
Location: Perth, Western Australia
Next available intake: January 2022
Duration: 4 years
Application deadline: May 28, 2021
*
If you have any questions about the University of Western Australia, Doctor of Dental Medicine, please contact OzTREKK's Dentistry Admissions Officer at dentistry@oztrekk.com.