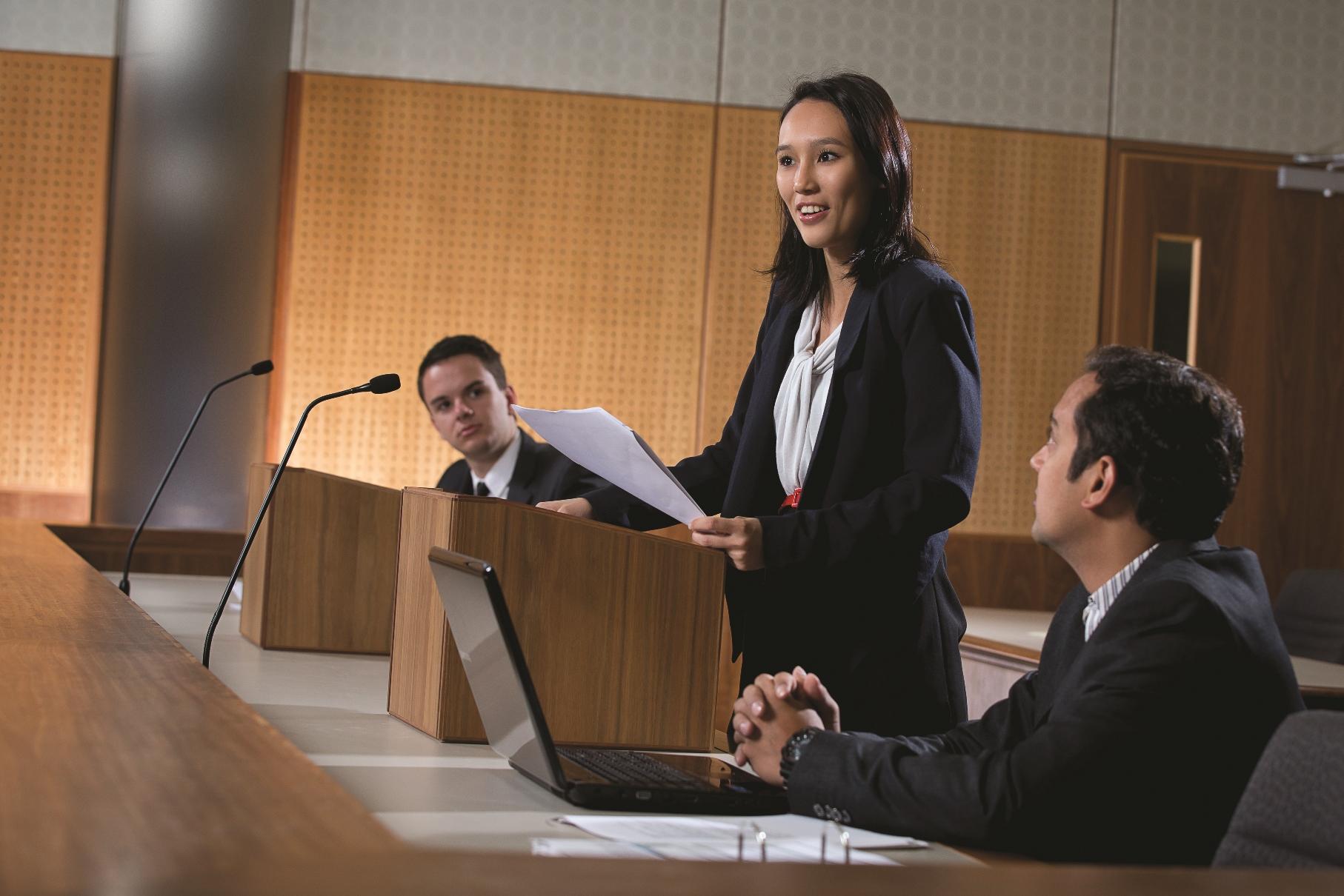 Upcoming Bond University Law Information Sessions
Have you ever wondered why so many Canadian students chose to study at Bond University Law School in Australia?
Come along to your nearest event to find out more about Bond's renowned law program from Associate Dean Kathy Atkins, International Regional Manager Stuart Floyd and Bond alumni, and take the opportunity to discover more about life at Bond University.
TORONTO
Date: Sunday, November 26, 2017
Time: 7 – 9 p.m.
Location: Hyatt Regency Toronto, 370 King Street West, Toronto
Register
CALGARY
Date: Tuesday, November 28, 2017
Time: 7 – 9 p.m.
Location: Sheraton Suites Calgary Eau Claire, 255 Barclay Parade Southwest, Calgary
Register
EDMONTON
Date: Wednesday, November 29, 2017
Time: 7 – 9 p.m.
Location: The Westin Edmonton, 10135 100th Street, Edmonton
Register
VANCOUVER
Date: Thursday, November 30, 2017
Time: 7 – 9 p.m.
Location: Vancouver Marriott Pinnacle Downtown Hotel, 1128 West Hastings Street, Vancouver
Register
Bond University Law School
Bond is Australia's largest law school for Canadian Juris Doctor and Bachelor of Laws candidates. Bond has strong links with Canada and has been training Canadian lawyers for more than 20 years. There are currently more than 150 Canadian students studying law at Bond University and an active Canadian Law Students' Association!
Program: Juris Doctor (JD)
Location: Gold Coast, Queensland
Semester intakes: January, May, September
Next available intake: January 2018
Duration: 2 years
Application deadline: There is no official application deadline. You are encouraged to apply early, particularly if you are seeking entry into the September intake.
Entry Requirements for the Bond University Juris Doctor Program
Applicants must have completed an undergraduate degree in any discipline in order to apply to the program. Students who have not yet completed a bachelor degree may apply, as long as they will have graduated prior to commencing the program.
Two reference letters are required.
Applicants who have a cumulative average of 70% or above should apply to the program.