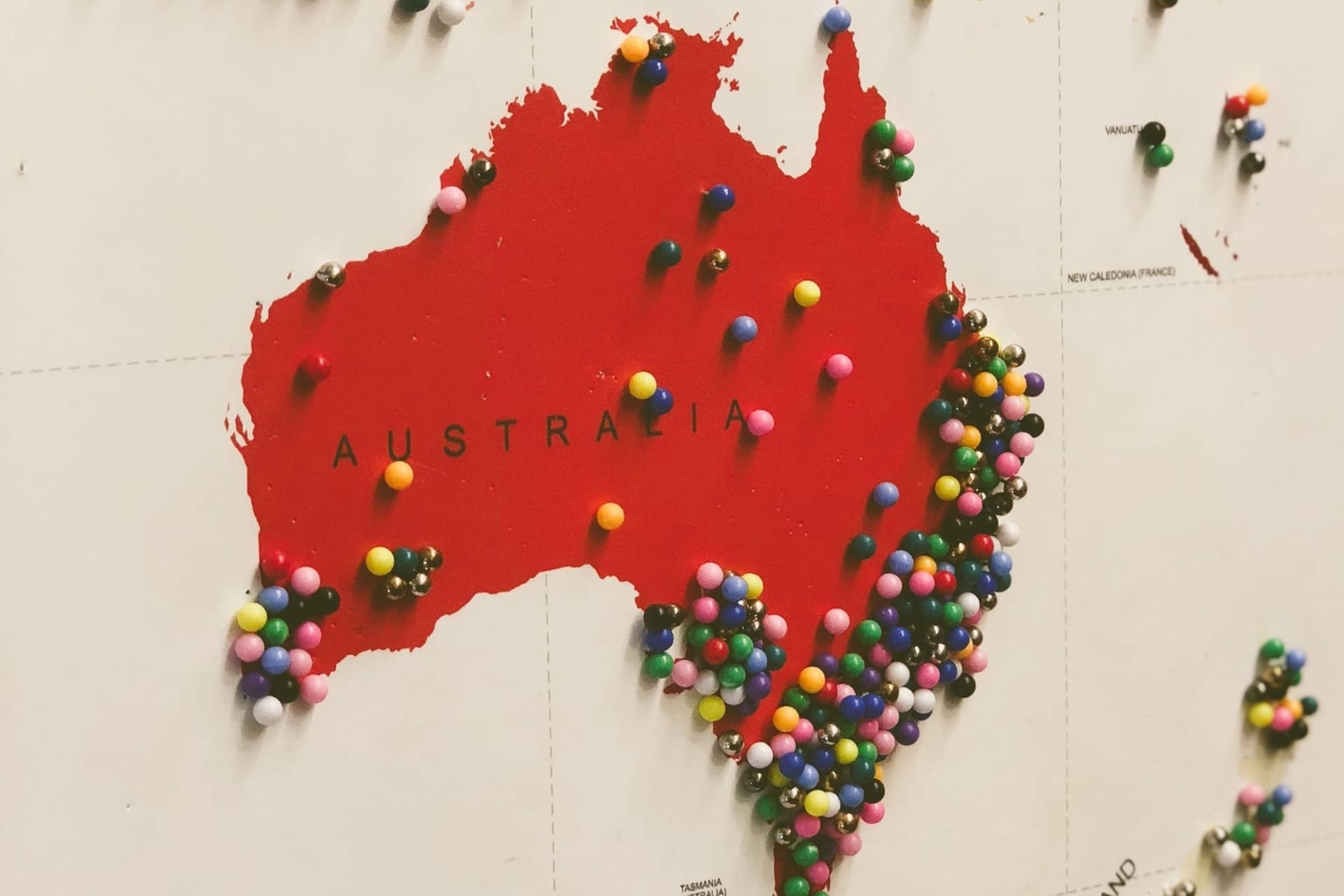 Top 6 tips: Arriving in Australia as an international student
Hey, everyone! I'm Jennifer, and I study the Master of Teaching in Early Years and Primary student studying at Monash University.
I'm originally from London, Ontario, but now live in Clayton, just outside of Melbourne, Australia.
Once you've made the decision to study abroad in Australia, there are a few steps you should take to properly settle into your new home. You've arrived, now what? Here are my top six tips to help you get established in this beautiful country!
1. Accommodation while you are staying in Australia
There are a few options, though finding semi-permanent accommodation while in Canada is incredibly difficult. If you are wanting to sign a lease, doing an inspection on the property is almost always required. After attending multiple inspections, I always recommend going on these inspections as photos can be deceiving.
Because of this, I rented an Airbnb for one week, then extended my booking by another week until the townhouse I ended up signing on was available to move into. A perk to doing this was that you can make changes to your Airbnb stay free of charge, it just has to be approved by the owner.
Another option is on campus housing, though I recommend applying as soon as you can as many universities housing fills up very quickly. This is a great option if you aren't completely ready to live off campus, or if you don't feel comfortable attempting to find somewhere to live once you've arrived in Australia and would rather have something concrete before leaving.
2. A ride home from the airport
My university provided a complimentary car service for first-time international students, so I would definitely recommend finding out if your university offers one! There are of course other options if your university does not, such as a taxi, Uber, or renting your own car service. I had a friend take an Uber from Melbourne airport to Clayton and it cost her approximately $75AUD, or $68CAD. Overall, I would recommend doing your own research to see which one is your best option.
3. A phone plan
Contact with your family is crucial to minimize homesickness, and it's always just nice to know what's going on back home. I personally researched which phone company suited my interests best between the main phone companies in Australia. Something to note about phone plans in Australia is they are much cheaper than ones back in Canada. I was able to get a plan that has 100GB of data, unlimited national and international talk and text, as well as 2GB of roaming data for $51AUD/month which comes to about $46CAD!
4. A bank account
I highly recommend getting a bank account for multiple reasons. You end up saving money since you don't need to money wire or transfer money another way to pay off your student fees. And you don't have to worry about excess fees put on your cards if you use your Canadian card in international countries. If you choose to get an Australian bank account, definitely research and find out where they have ATMs or branches. If there's a branch on your campus it makes your life easier when getting your bank cards or doing any other banking.
5. Anything on campus
This can include paying your tuition, getting your student card, or even just getting acquainted with the campus! Back home I was used to Laurier's Waterloo campus, which if you don't know, is two blocks by one block (so a really small campus). Monash Clayton is significantly larger than that! Looking at your class schedule and figuring out where your classes are is going to be super helpful during your first week and help you feel more comfortable while on campus.
Related to points three and four above, I made sure to choose a phone plan and bank company that had locations on campus to make my life easier to register or if I had any questions concerning those.
6. Finally, finding semi-permanent accommodation (if this hasn't already been done!)
As I mentioned in the first part about temporary or semi-permanent housing, this is one of the most important parts of arriving in Australia. This was the most stressful part for me as most properties in Clayton require inspections. Further on that point, I always recommend inspecting the property before signing.
I would research your universities housing options, as they most likely have a section for their off-campus recommendations and websites they recommend looking at when looking for rental properties. I also always recommend checking frequently as properties come and go on these sites quickly, and you may find a property you really end up liking.
If you want time to get settled and have the ability to head to Australia one month before your classes or orientation week starts, I highly recommend it. Not only does this give you adequate time to find housing, as it's harder than you think, but it also gives you a chance to adventure and explore not only the city you will be living in, but also other areas of Australia!
I hope you found these tips helpful! If you have any questions, feel free to send me a private message on Instagram, and keep a look out for student ambassador takeovers over on OzTREKK's Instagram!
Good luck on your journey to the land Down Under!
*
Are you interested in learn more about  teaching degrees? Contact OzTREKK's Teacher Education Admissions Officer at  teaching@oztrekk.com  to find out if studying in Australia is right for you.
News
Predeparture
Student Profile