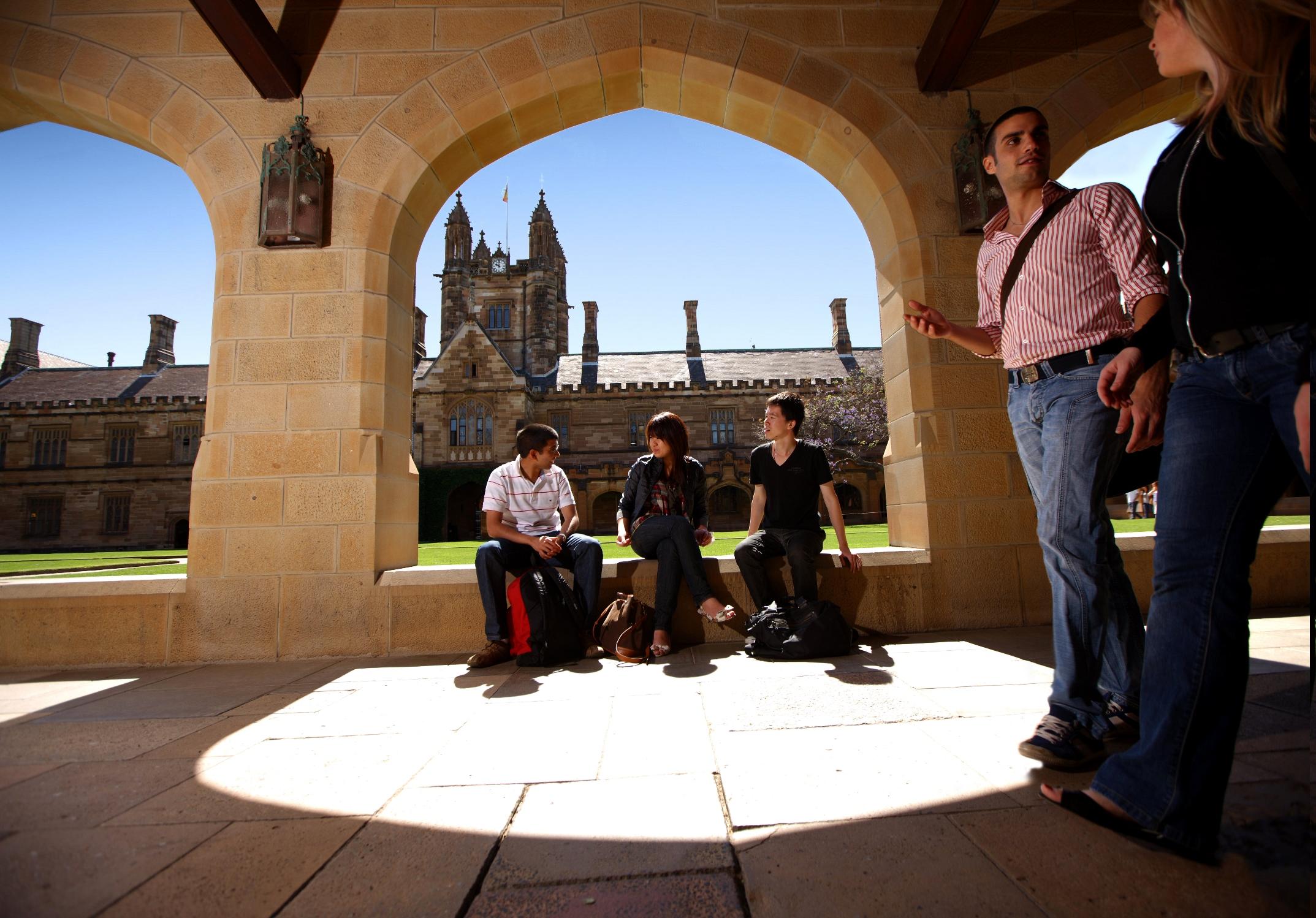 Sydney Health Sciences furthers ties with University of Toronto
On Dec. 18,  2013, the University of Sydney's Faculty of Health Sciences welcomed Professor Alison Buchan, Vice-Dean, Research and International Relations, Faculty of Medicine, University of Toronto. Sydney Health Sciences was represented by Professor Kathryn Refshauge, Dean; Professor Patrick Brennan, Associate Dean International; and Professor Michael Kassiou, Associate Dean, Research and Innovation.
The meeting commenced with a tour of the Charles Perkins Centre (CPC), a 49,500-square-metre, state-of-the-art building, comprising of a structure of six floors, plus three basement levels. The Charles Perkins Centre (CPC) is a cross-faculty initiative with the aim to ease the burden of obesity, diabetes and cardiovascular disease.
A discussion on enhancing common research themes between both institutions was held following the tour of the CPC. Professor Buchan's visit is a follow-up of the meeting held with Professor Catharine Whiteside, Dean of Medicine, University of Toronto in late November in which discussions were centred on the faculty's research and prospective collaborations between both institutions. A major delegation from the University of Toronto will be received by the faculty around the middle of 2014 with the aim of establishing an international network around important health issues.
Sydney Health Sciences has a proud history of working with its network of researchers, industry and community partners around the world to produce some Australia's leading clinicians and foremost thinkers in the health and social policy fields.
Sydney's health sciences learning and teaching programs are enhanced by their research efforts and aim to develop a new generation of allied health practitioners, corporate professionals, academics and researchers who will drive change within the health sector. The faculty attracts the best and brightest students from all walks of life and gives them the opportunity to become the future leaders in health.
Disciplines at Sydney Health Sciences
Behavioural & Social Sciences in Health
Exercise & Sport Science
Medical Radiation Sciences
Rehabilitation Counselling