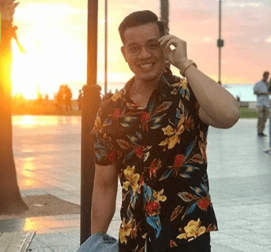 OzTREKK Ambassador Instagram Takeover: physiotherapy placements
Want to be a physiotherapist? Wondering what physiotherapy placements look like?
Francis is going to be taking over our OzTREKK Instagram to give you a glimpse into this exciting aspect of a physio degree.
He'll chat a bit about
the opportunities that exist for placements;
his placement experiences;
how placements have changed in recent months;
and more!
There will also be chances to send in your questions!
OzTREKK Ambassador Instagram Takeover: Physio Placements
OzTREKK Student Ambassador: Francis Tungcol
Date: Monday, June 8 – Tuesday, June 9, 2020
University: Flinders University
Program: Master of Physiotherapy
Follow Francis' takeover: OzTREKK Instagram
Follow Francis on Instagram: @frncs_lg
About the Flinders Master of Physiotherapy
In the Flinders Master of Physiotherapy program, emphasis is placed on preparing you to become a contemporary health professional who can work effectively across a range of settings, and in metropolitan or rural/remote locations.
The program includes 26 weeks of clinical placement and are included in every semester to ensure competency in practice. Students undertake placements in metropolitan Adelaide and in rural or remote areas of South Australia and/or Australia.
Program: Master of Physiotherapy
Location: Adelaide, South Australia
Next available Intake: March 2021
Duration: 2 years
Application deadline: Applications are assessed on a rolling-admissions basis (first come, first served). You are encouraged to apply as early as possible.
*
Do you have questions about Australian physiotherapy schools? Contact OzTREKK's Physiotherapy Admissions Officer at rehabsci@oztrekk.com for more information, and to see if studying in Australia is right for you!