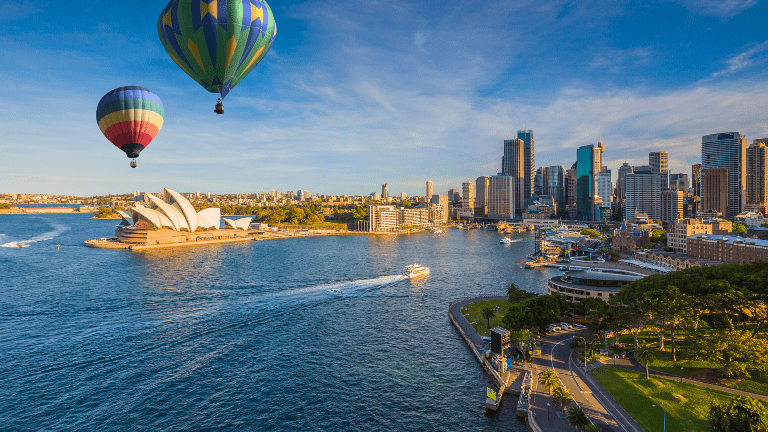 A new student's guide to activities in Sydney, Australia
Calling all University of Sydney and Macquarie University students—no wait—all of you who are heading to Australia to study!
Getting into the predeparture phase of your "Study in Australia" journey can be slightly overwhelming: accepting your offer, getting a visa, booking your flight, finding accommodation—all of these things are currently at the forefront of your mind.
What comes next? Well, usually it's concern about finding your way around campus, getting settled in classes, and making new friends. But don't forget that there is a lot more to "study in Australia" than just studying.
While this blog is targeted to everyone headed to Sydney, New South Wales, it's also for anyone keen to take advantage of their school breaks, and we've had many OzTREKK students write to us about their Australian travel adventures! Here, we outline a few of our favourite places in Sydney that you should check out:
Beach: Palm Beach
Palm Beach is located one hour north of Sydney and used at the set for the hit Australian TV series Home and Away. The beach is located on a long peninsula with a beautiful hike to Barrenjoey Lighthouse at the northern tip, the South Pacific Ocean to the east, and a small harbour know as Pittwater to the west.
Park: Pool in Prince Alfred Park
Prince Alfred Park is an amazing community space in the heart of Sydney. Its location is easily accessible as it is a 10-minute walk from Central Station. The park is home to basketball and tennis courts, an open-air workout area and lots of green space; however, the most important feature is the public pool to help you stay cool during the hot Sydney summers.
Food: Spice Alley – Kensington Street
Spice Alley is a unique open-air dining experience comprising six "hawker style" eateries that weave though a back alley and host tables beneath Asian lanterns. The prices in Spice Alley are very reasonable and this neat location is within walking distance of the University of Sydney campus and Central Station.
Bar: Soda Factory
Soda Factory is one of the most famous speakeasy bars in Sydney. Those interested have to be sure to keep their eyes peeled—the bar is hidden behind a Coca-Cola machine in an American-style hot dog joint. But on the other side you find a busy bar with a bare-bones industrial style and a happenin' dance floor.
Entertainment: Sydney Football Club "football" match (soccer)
Sydney FC is a professional soccer team that plays in the top division in Australia. Their stadium holds more than 45,000 spectators and is located a short distance from the CBD in Moore Park. Some of the most exciting nights at Allianz Stadium are when they are playing their arch rivals, the Western Sydney Wanderers. Fans who want a true experience should also be sure to stop by one of the local pubs to have a beer with local Aussie fans before the game.
*
Think you might like to study in Australia? Do you have a program or an Australian university in mind? Contact us info@oztrekk.com for more information!