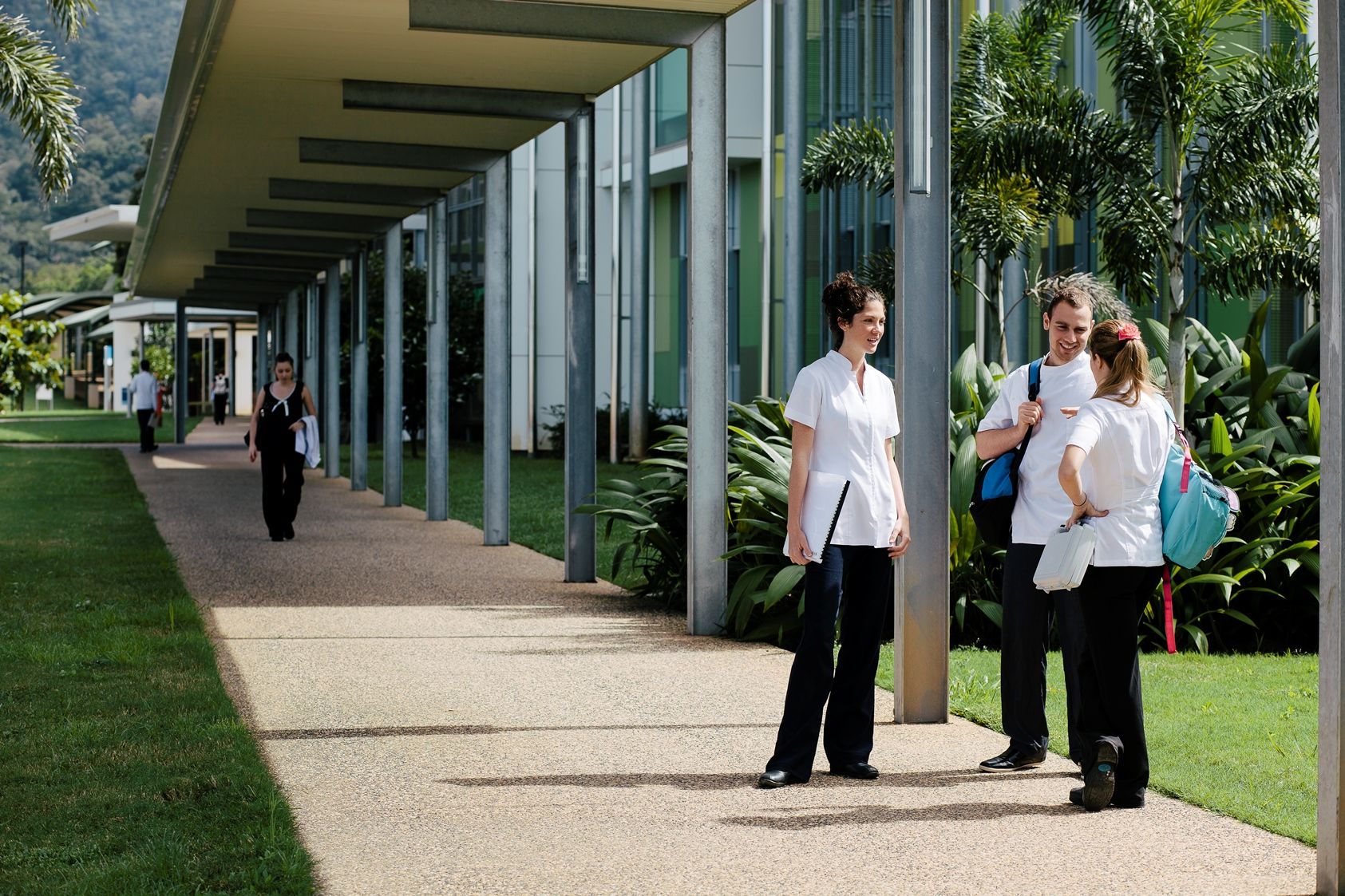 New JCU Dentistry students enjoy OzTREKK Orientation
We know what it's like to be overwhelmed with predeparture preparations, and we know what it's like to be stressed after arriving in Australia.
Where am I? How will I know where to go? What am I doing here?!
No worries! We've got your back!
In order to help you get settled, we do our best to organise an "OzTREKK Orientation" at your Australian university, as they provide a great opportunity for you to meet fellow Canadians so you can establish a network of friends right away. It's also a great way to meet upper-year Canadians who can show you the ropes so you know what to expect. When possible, we try to include as many upper-year students to attend the orientation and to share their stories.
This year, new James Cook University dental school students enjoyed the traditional OzTREKK Orientation lunch at Burger Urge, where they were able to meet and chat with their JCU Dentistry classmates. The weather was beautiful and typical for Cairns: downpour, sun, downpour, sun…. Even still, the new students had a great time!
OzTREKK sends out a huge thank you! to former OzTREKKer and now fourth-year JCU Dentistry student Hilary Bell for assisting us with the orientation and for helping new OzTREKK students feel at home in beautiful, balmy Cairns.
We really appreciate your help, Hilary!
Are you interested in studying at JCU Dentistry School?
If improving the health of people who live in tropical, rural, and remote places appeals to you, then you might be interested in studying dentistry at JCU. The five-year Bachelor of Dental Surgery  degree provides students with the knowledge, skills and attitudes they need to become competent practitioners of dentistry. While it is a broad-based program including all aspects of dental practice, it also has a special focus on issues of special concern to the northern Australian region, particularly those relating to tropical, rural and Indigenous practice.
JCU Dentistry accepts applications from high school graduates or from those who have completed university studies.
Program: Bachelor of Dental Surgery (BDS)
Location: Cairns, Queensland
Semester intake: February
Duration: 5 years
Application deadline: August 30, 2018
News
OzTREKK
Student Profile