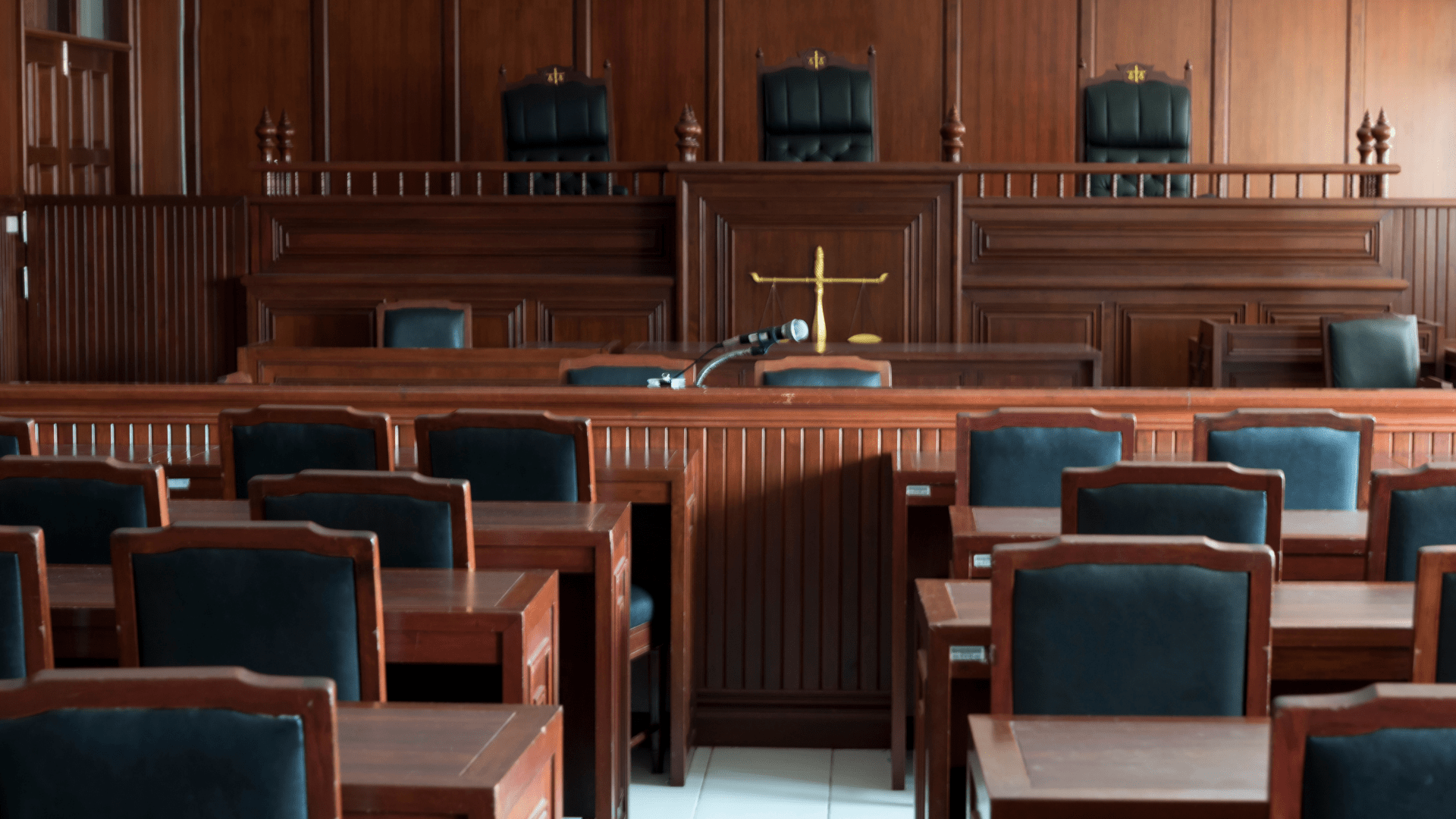 Monash Warwick Collaborative International Moot
The Monash Warwick Collaborative International Moot has brought together law students from Monash University and the University of Warwick for a second year to battle out points of law.
Supported by the Monash Warwick Alliance, the moot was held in Melbourne and saw two teams of three students go head-to-head to argue points of Victorian contract law including a dispute about a tutoring agreement and a sale of a property, complicated with an injury and compensation claim.
Two preliminary moots were held at the College of Law with the Grand Final held at the Federal Court in Melbourne.
Teams included students from both universities and gave all involved valuable domestic and international law experience and skills, including working with a teammate from a different jurisdiction.
Jemima Roe, President of the Monash Law Students' Society said the moot gave participants a range of domestic and international law experience.
"It offers all of the learning opportunities of a domestic moot including applying the legal theory learnt in class in a real-world context and practical skills in research, advocacy and teamwork, but also international legal skills and experience, court etiquette and the mooting practices of a foreign system," she said.
The first Monash-Warwick Collaborative International Moot was held in the UK in early 2014 with three Monash students heading to Warwick. This year Monash hosted, with three Warwick students flying to Melbourne for the event.
According to Megan McMellon, President, Warwick Law Society, the moots were a success with positive feedback received from participants, spectators and judges.
"Participants loved the moot and enjoyed the opportunity to learn about another country's laws."
"We received very positive feedback from participants, spectators and judges who have been impressed by the high quality of mooting and commended the teams' advocacy and teamwork in particular," Megan said.
Jemima said that the opportunity had given the students a valuable, early career networking opportunity.
"The experience allows students to establish a global network of relationships that will continue to benefit them well into the future," she said.
Formed in early 2012, the Monash Warwick Alliance represents an innovation in higher education and research and aims to accelerate the exchange of people, ideas and information between Monash University and the University of Warwick.
Monash Law School Juris Doctor program
The Monash JD is a graduate law degree designed to teach the knowledge and skills required to practice law. This innovative law degree recognizes the needs of graduates who wish to study law, providing the transferable skills and knowledge only a law degree from one of Australia's leading universities can provide.
Program: Juris Doctor (JD)
Location: Melbourne, Victoria
Semester intakes: January, May, August
Duration: 3 years (accelerated option: a minimum of 2.5 years)
Application deadline: Applications are generally assessed on a rolling admissions basis.
*