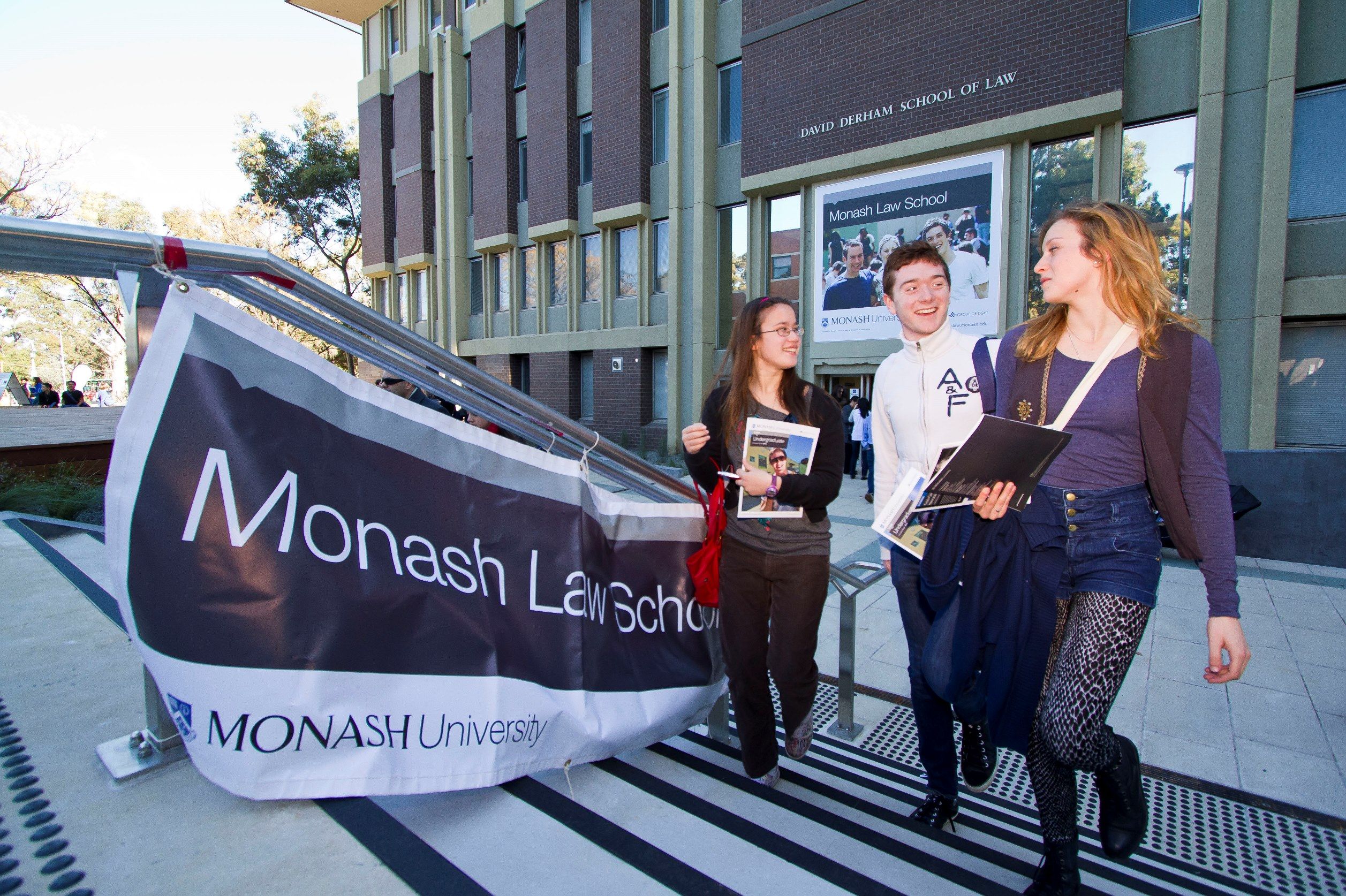 Monash JD Experience: Find out what it's like to study law
You are interested in a career in law, but you're not sure where to start. Monash Law School has a solution for that! Here is your opportunity to get a taste of what it's like to study the Monash JD!
Monash Law has launched an exciting new online experience which gives prospective students all over the world a taste of studying the Monash JD. Available on the online training platform InsideSherpa, Learn What Law is Like has various modules that correspond with some of the areas of study in the Monash JD program including diverse areas such as corporations law, criminal law and human rights law.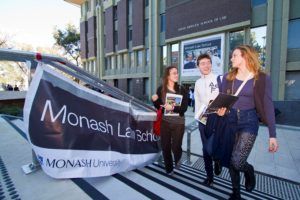 In keeping with Monash Law's focus on expanding the legal education of students beyond the classroom and into the real world, this experience requires you to complete interactive tasks you could work on as a lawyer!
Monash JD Experience
Monash Law School is offering the Monash JD Experience to anyone interested in learning more about their Juris Doctor program. You can build the fundamental skills and knowledge to enrich your law career with a Monash University Juris Doctor (JD).
How does this help your career? This virtual experience enables you to pick up crucial skills and knowledge that all law firms look for. By taking on the practical work here, it sets you apart from other students as it shows you have genuine experience in the industry, as well as demonstrating a commitment to improve your skills. It takes approximately 5–6 hours to complete this program.
Human Rights in Business
Banks, Money Laundering and Drug Cartels – Learn the consequences of businesses supporting criminal activity
Google and your right to be forgotten – Learn how regulators asked Google to protect our personal freedoms
Big tobacco cover-ups – Learn how the destruction of evidence can violate human rights
Corporate & Commercial
Starting a company – Learn the legal foundations of starting a company
Director liability – Learn about circumstances when a director may be personally liable for a company loan
Director resignation – Learn about what happens to a company when a director resigns
Criminal Law
What types of sentences are there? – Learn about the kinds of sentences available to courts
Purpose of sentencing – Learn about the purpose behind sentencing offenders
Aggravating and mitigating factors in sentencing – Learn about the other factors that impact a sentencing decision
The 'art' of sentencing – Learn how every case is different and how sentencing is 'an art and not a science'
Judge's verdict – See how your sentence compares with the judge's
Find out more about the Monash JD Experience!
About the  Monash JD Program
Monash Law School offers high-quality teaching by leading academics and practitioners who are experts in the teaching of law and legal practice. Additionally, the JD program offers an interactive learning environment, small class sizes and innovative teaching.
The Monash JD program is unique as it allows students to undertake up to six elective units from the extensive Monash Law master's program once the compulsory units have been completed. This allows students to tailor their degree and choose units that complement their interests and professional aspirations while ensuring graduates are well-rounded professionals with the core skills required to follow a wide range of legal and professional career paths.
Program: Juris Doctor (JD)
Location: Melbourne, Victoria
Semester intakes: January, May, August
Duration: 3 years (accelerated option 2.5 years)
Application deadline: Applications are generally assessed on a rolling admissions basis. The sooner you apply the better.
*
Would you like more information about studying the Monash JD? Contact OzTREKK's Australian Law Schools Admissions Officer Molly Mahon at molly@oztrekk.com to see if Monash Law School is a right fit for you!