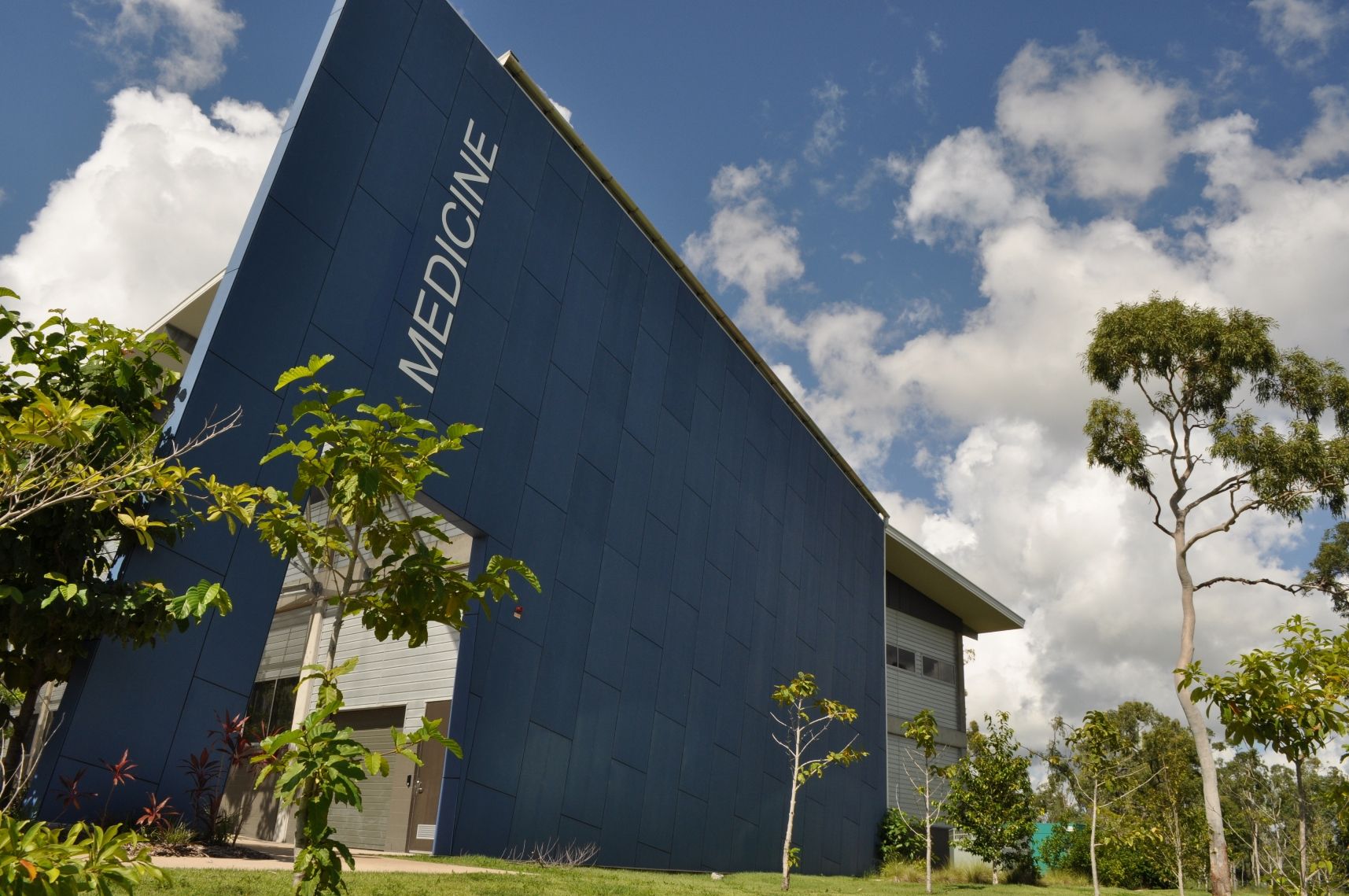 JCU to train the GPs of tomorrow
JCU will train the GPs of tomorrow
In a first for an Australian university, James Cook University has been selected to provide training for medical graduates seeking to become specialist general practitioners (GPs).
The Commonwealth Government has advised that JCU will be contracted to provide postgraduate education and training for doctors specializing in general practice, under the Australian General Practice Training Program (AGPT).
Commencing from Jan. 1, 2016, JCU will deliver GP training for the northwestern Queensland region, an area that covers all of regional Queensland except Brisbane, the Gold Coast and the Darling Downs.
Nationally, there are more than 4,000 doctors training to be GPs in the AGPT program, around 1,000 of whom are in Queensland.
Medical graduates normally undertake three to four years of post-graduate training to be registered as a specialist GP, with either a Fellowship of the Royal Australian College of General Practitioners or a Fellowship of the Australian College of Rural and Remote Medicine.
The Dean of the College of Medicine and Dentistry at James Cook University, Professor Richard Murray, said JCU had a long history in general practice training, having worked closely with GP Colleges, with current GP training providers, with general practices, hospitals and communities across the north.
"The university has a proud record of achievement in producing a skilled medical workforce for northern Australia, with a particular focus on rural, remote, tropical and Indigenous communities," Professor Murray said.
JCU plans the establishment of a distinctive model of general practice training for North Western Queensland, to be known as 'Generalist Medical Training' (GMT).
Associate Professor Harry Jacobs, a respected GP Educator who is originally from Mackay and now based on the Sunshine Coast, will lead the program.
"JCU will build on a strong foundation that has been established by current GP training providers. Through GMT, we will be growing this as a community-engaged and distributed training network, with a special emphasis on remote and underserved communities. I am excited about the benefits of connecting the training pipeline from medical school to a career in general practice.
"I have a personal passion for excellent GP training in a strong apprenticeship model that prepares and inspires the next generation of my colleagues to serve our communities, particularly those communities who most need them," Associate Professor Jacobs said.
About the JCU Medical School MBBS program
Located in Townsville, JCU Medical School offers the MBBS medical degree and aims to produce graduates of the highest academic standards who can progress to medical practice and to further studies in medical specialties. Graduates will be uniquely qualified in the fields of rural, remote and Indigenous health, and tropical medicine.
Program: Bachelor of Medicine Bachelor of Surgery (MBBS)
Location: Townsville, Queensland
Semester intake: February
Duration: 6 years
*