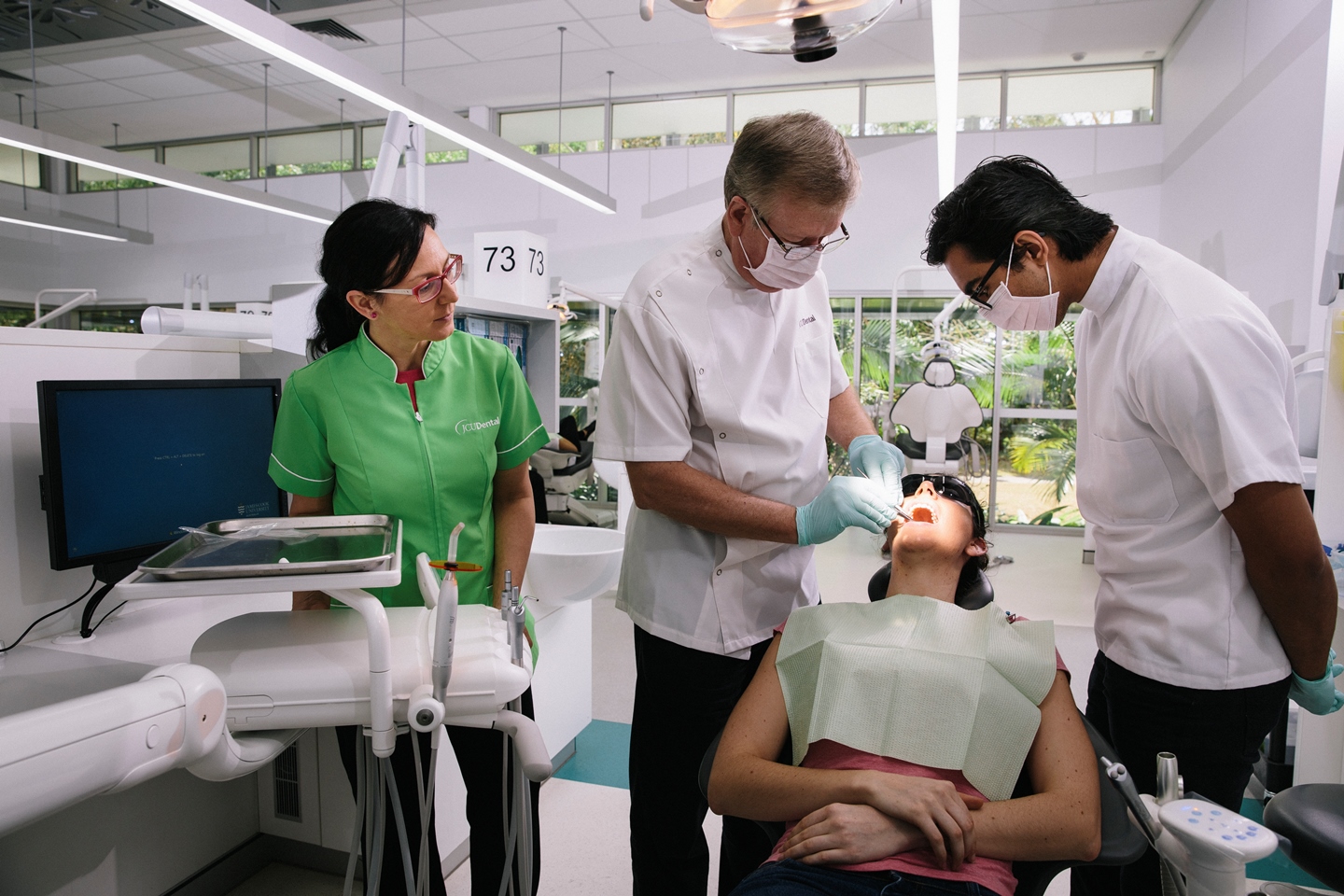 JCU Dental School virtual tour
Located in Queensland (the northeast coast of Australia), James Cook University bathes in warm, sunny weather almost every day of the year, and their tropical campuses in Cairns and Townsville are the perfect settings for you to fully experience the Australian way of life.
Ranked in the top 2 percent of the world's tertiary institutions by the respected Academic Ranking of World Universities produced by the Shanghai Jiao Tong University, JCU is dedicated to creating a brighter future for life in the tropics worldwide, through graduates and discoveries that make a difference.
If you're heading to JCU to study dentistry, you'll be on the Cairns campus. So, what does JCU dental school look like? Take the virtual tour!
Studying dentistry at James Cook University
The dentistry program at JCU is a five-year undergraduate degree that provides students with the knowledge, skills and attitudes they need to become competent practitioners of dentistry. Located at the Cairns campus, this broad-based program includes all aspects of dental practice but also has a special focus on issues of special concern to the northern Australian region, particularly those relating to tropical, rural and Indigenous practice.
The university sends its health professional students, including JCU dental school students, to remote and rural regions on placements, and to do outreach in schools, and encourages its graduates to return back to rural and remote areas to work after graduation—including Canada!
Program: Bachelor of Dental Surgery (BDS)
Location: Cairns, Queensland
Next available intake: February 2020
Duration: 5 years
Application deadline: August 30, 2019
What do you need to get in?
1. High School
These qualifications are considered on an individual basis, subject to satisfying prerequisite requirements.
A minimum of 92% average from grade 12 subjects.
Completion of prerequisites in English, Calculus, and Chemistry at a grade 12 level or higher.
2. Partially or fully completed undergraduate degree
A high level of academic standard is required for entry.
Students need to have met the prerequisite subjects at least at the high school level to meet the prerequisite requirements.
A minimum of 80% cumulative average across all university studies is required.
Please note the DAT is not required for entry into the Bachelor of Dental Surgery program.
*
Would you like more information about studying at JCU Dental School? For more information and assistance with your application, please contact OzTREKK's Australian Dental Schools Admissions Officer Alexa Graham at 

[email protected]

.